When you shop through retailer links on our site, we may earn affiliate commissions. 100% of the fees we collect are used to support our nonprofit mission.
Learn more.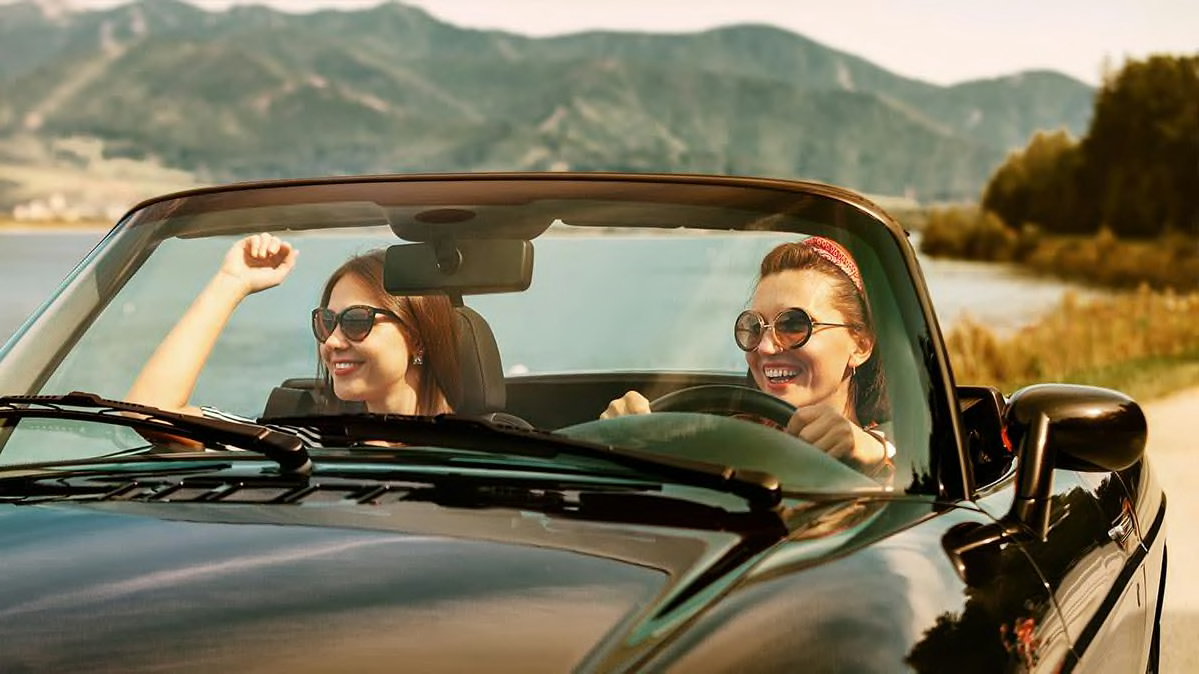 Consumers could usually decline extra insurance when renting a car because their credit card or personal car insurance covered any damage or liability.
But now that some card issuers have pulled back on rental car insurance coverage—Discover stopped offering it with all of its cards and Citibank recently cut coverage from $100,000 to $50,000—buying the rental agency's insurance may be worth considering.
You'll need to be careful, though, because agencies often push you to buy the maximum coverage.
"Some rental car agents are more aggressive than others in their upsell, because they are given bonuses," says David Miller, vice president, client executive for Personal Lines with Plexus Groupe, an insurance brokerage and risk-management consulting firm. "Some agents are also flat-out wrong about what is covered and what is not, even if it's not deliberate."
A smarter move is to buy only what you need. But that means you first have to understand what your credit card or personal car insurance actually covers.
Do a Car Insurance Check
Your personal car insurance will generally cover you if you rent a car. However, the limits on your current policy typically carry over to the car rental, so it's important to know whether there are gaps.
More from Consumer Reports
First, to protect a rental car, your personal insurance should include collision coverage (which covers damage to your car from another vehicle or object or from flipping over) as well as comprehensive (which covers damage from things other than a collision, such as a fire).
Even if you have both, it may not be enough if your rental car is significantly more expensive than the one you have at home. Similarly, if you don't have liability coverage on your car (most but not all states require it) or if you have a very high deductible, you may want to buy a supplemental plan.
Your credit card may be able to cover some of those gaps. If your personal car insurance has only liability insurance, for example, you might be able to cover the rest with your credit card's policy. A number of credit cards still provide insurance for car rentals, including credit cards from Chase and American Express.
You'll want to know what type of coverage your card offers. Some provide primary insurance, which kicks in if you don't have car insurance, and some offer secondary insurance, which covers only what your personal car insurance doesn't cover, such as your deductible or towing costs.
Though the terms vary, a typical credit card insurance policy would offer a maximum coverage of around $50,000 to $60,000. Keep in mind that to get the benefits, you'll need to use the card to book the car rental and decline the coverage offered by the rental agency.

Understand Rental Car Agency Options
If you have determined that between your personal car insurance and your credit card you still have coverage gaps, you may want to consider the rental agency options. Here's what they are and what you should expect to pay:
Collision Damage Waiver ($10 to $15/day)
Also known as a loss damage waiver, this covers any damage to the rental car.
Liability insurance ($10 to $12/day)
Liability insurance covers you in case you're sued for causing property damage or an injury to someone else while driving the rental car. The right amount for you will depend on your financial profile.
Personal accident insurance ($2/day)
This covers the cost of any injuries to you or your passengers while you're driving the car. "If everyone in your vehicle has health insurance, it's likely you don't need this type of coverage," says Jared Staver, a car accident attorney with Staver Accident Injury Lawyers in Chicago.
Personal effects insurance ($3 to $4/day)
This would reimburse you for the value of possessions in the car that get stolen or damaged. You may already have this coverage via your homeowners' or renters' policy.
Other Considerations
If you don't have personal car insurance because you don't own a car, but you drive frequently, you might look into getting a non-owners insurance policy.
But if you don't drive often and you're just renting a car for vacation, the best option might be to simply purchase it from the rental agency, says Jeanine Skowronski, a personal finance expert with Policygenius, a digital insurance broker that offers multiple insurance products. You might be able to add a rider to a travel insurance policy to cover rental cars.
Whether you're buying your insurance via the rental agency or relying on your personal insurance or credit card coverage, it's important to understand any potential exclusions.
A Wallethub analysis recently found that credit cards typically don't cover trucks or large vans, and more than half don't cover rentals that last for more than 15 days.
In addition, your personal auto insurance might not cover you if you take the vehicle off the road, or if you drive it in another country, says car-rental consultant Neil Abrams. In those cases, your best option may still be to purchase the rental car insurance.
Even then, though, you should look carefully at the policy to make sure you're covered for your planned activities.
"If you go to areas where they've fully disclosed they don't want you driving, you run the risk of being fully responsible for any damage that occurs," Abrams says.