When you shop through retailer links on our site, we may earn affiliate commissions. 100% of the fees we collect are used to support our nonprofit mission.
Learn more.
Fiat Chrysler Automobiles said Friday that it's recalling 4.8 million vehicles because it's possible drivers wouldn't be able to turn off cruise control and their cars could speed up unexpectedly.
The automaker said drivers of the affected vehicles should not use cruise control until they've visited their dealer for a software fix. The seriousness of the recall was backed up by National Highway Traffic Safety Administration (NHTSA), which issued its own consumer advisory, an unusual public appeal for the agency.
The recall applies to almost all of the company's most popular Chrysler, Dodge, Jeep, and Ram models, including the Jeep Cherokee and Grand Cherokee, Ram pickups, and the Chrysler 300 sedan and Pacifica minivan. Customers will be notified as soon as next week that they can make appointments with their dealers to get a software upgrade.
Cruise control allows drivers to keep their vehicle at a constant speed while on the road. Typically, all you would need to do to disengage cruise control is to tap the brakes, or cancel the mode by pushing a button.
But the FCA issue, which stems from a potential short circuit, could keep cruise control on and could cause unexpected acceleration.
If you find yourself in this situation, "don't panic, and stop your car as you normally would," said Jake Fisher, Consumer Reports director of auto testing. "If you're on the highway, pull the car over onto the shoulder. Once you are stopped, use the shifter and put the car into Park," which will disengage cruise control.

"If the car still won't stop, and the engine feels like it's fighting you, use your shifter to put the car into neutral," Fisher added.
You may still hear the engine revving, but as long as you keep the brakes on, the car should stop. At that point, shift the car into park.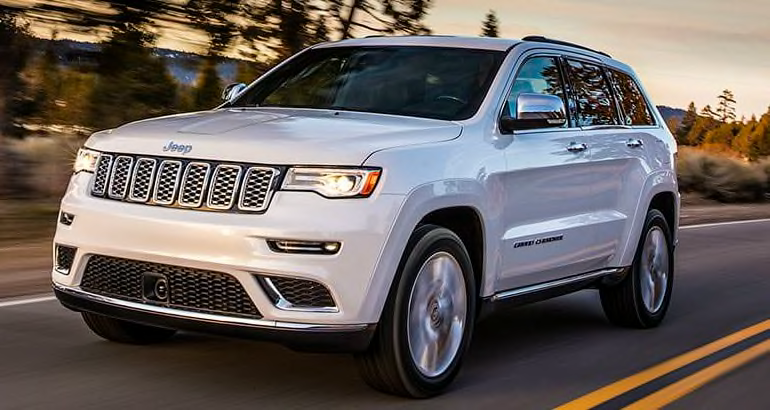 Mark Chernoby, FCA's head of vehicle safety and regulatory compliance in North America, said in a statement that it would take "extraordinary circumstances" for the problem to occur. But he added, "We are taking this action because we are fully committed to vehicle safety."

The potential problem was found by company engineers as they were testing torque control systems last October, according to a timeline provided to the National Highway Traffic Safety Administration. An internal investigation turned up a single customer complaint in a 2017 Dodge Journey rented from Avis. Engineers were able to replicate the problem at a test track in March.
The company said it isn't aware of any related injuries or accidents caused by this software glitch.
The Details
Vehicles recalled: 4.8 million cars, SUVs, minivans, and pickup trucks, including:
2015-17 Chrysler 200 sedan
2014-18 Chrysler 300 sedan
2017-18 Chrysler Pacifica minivan
2015-18 Dodge Challenger coupe
2014-18 Dodge Charger sedan
2014-18 Dodge Journey SUV
2014-18 Dodge Durango SUV
2014-18 Jeep Cherokee SUV
2014-18 Jeep Grand Cherokee SUV
2018 Jeep Wrangler (select JK and JL versions)
2014-19 Ram 1500 pickup
2014-18 Ram 2500 pickup
2014-18 Ram 3500 pickup
2014-18 Ram 3500 cab chassis
2014-18 Ram 4500/5500 cab chassis
The problem: Under rare circumstances, a software glitch can cause the car's main computer to misinterpret signals from other computer modules, causing sudden, unexpected acceleration while the vehicle is using cruise control.
The fix: FCA will inspect the affected vehicles and, if necessary, perform a software flash at no charge to owners.
How to contact the manufacturer: FCA will contact owners of affected vehicles. Owners can also call FCA at 866-220-6747 or their local dealer.
NHTSA campaign number: 18V-322. Chrysler's number for this recall is U49.
Check to see whether your vehicle has an open recall: Plug the 17-digit vehicle identification number into the NHTSA website. It will tell you whether your vehicle has any open recalls that need to be addressed.
CR members can stay up-to-date on their car recalls using our Car Recall Tracker.