Ford and Lincoln Recall Pickup Trucks, SUVs for Trailer Braking Issue
A software issue could increase stopping distances when towing a trailer with an F-150, Expedition, Maverick, or Navigator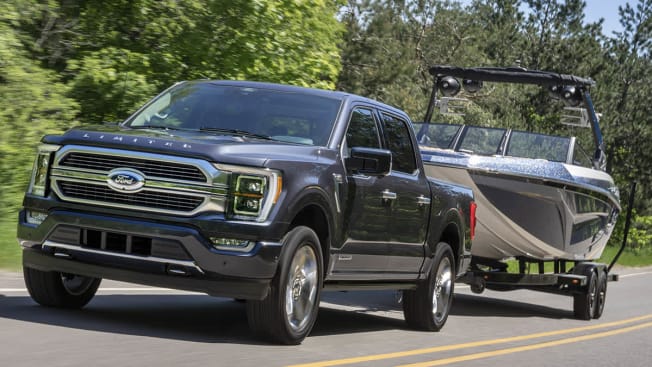 Ford is recalling over 391,000 pickup trucks and SUVs from the 2021 and 2022 model years, including the F-150, Maverick, Expedition, and Lincoln Navigator, because their trailer braking software may not work properly. The F-250, F-350, F-450 and F-550 heavy-duty trucks are also included in the recall.
When using a truck or SUV equipped with trailer brake control to tow a large and/or heavy trailer that's equipped with its own brakes, pressing the vehicle's brake pedal is supposed to send a signal to the trailer to engage its brakes. But because of a software issue on these recalled vehicles, the signal may not be sent properly and the trailer's brakes may not engage. As a result, braking distances could increase and a crash could occur.
In documents provided to the National Highway Traffic Safety Administration (NHTSA), Ford says it is not aware of any crashes or injuries related to this recall.
Ford dealerships will update the trailer brake control software, free of charge.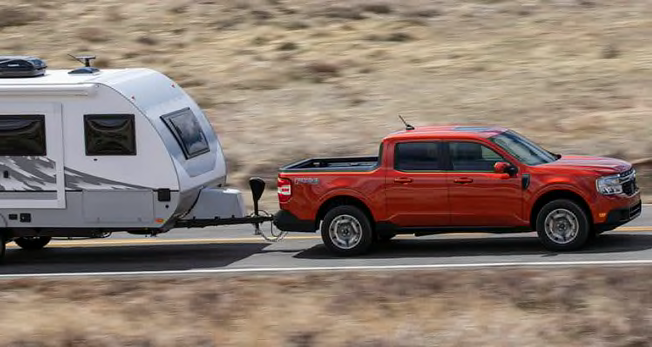 Vehicles Recalled
• 2021-2022 Ford F-150
• 2022 Ford Expedition
• 2022 Ford F-250, F-350, F-450, and F-550
• 2022 Ford Maverick
• 2022 Lincoln Navigator
The problem: Faulty trailer braking software may not engage a trailer's brakes.
The fix: Dealers will reprogram the trailer braking software, free of charge.
How to contact the manufacturer: Ford and Lincoln will contact owners of affected vehicles by mail starting on April 18, 2022. Owners may also contact Ford at 866-436-7332. 
NHTSA campaign number: 22V193. Ford's own number for this recall is 22S17.
Check to see whether your vehicle has an open recall: NHTSA's website will tell you whether your vehicle has any open recalls that need to be addressed.
If you plug your car's 17-digit vehicle identification number (VIN) into NHTSA's website and a recall doesn't appear, it means your vehicle doesn't currently have any open recalls. Because automakers issue recalls often, and for many older vehicles, we recommend checking back regularly to see whether your vehicle has had a recall issued.
Stay informed about recalls that might affect your vehicle using our Car Recall Tracker.
Create a free account now to become a CR member.