General Motors Recalls Two SUVs for Rear Suspension Problem
The Cadillac SRX and Saab 9-4X had been part of an earlier recall for a similar issue General Motors is recalling 380,498 Cadillac SRX and Saab 9-4X SUVs from the 2010-2016 model years to address a problem with the rear suspension. This is the second recall for these vehicles to repair or replace improperly torqued parts. GM says that owners of affected models who have experienced unusual steering or malfunctioning indicator lights shouldn't drive their vehicles until their car is serviced.
According to GM, certain SRX and 9-4X SUVs were recalled in 2014 (NHTSA No. 14V571) because part of the rear suspension called a toe link hadn't been properly tightened during the assembly process. After that initial recall, the company received further reports that some toe links were still loose, and it revised the procedures outlined in the initial recall. In 2020 GM continued to receive field reports about suspension-related issues. These included traction control, electronic stability control (called Stabilitrak by GM), or "service rear axle" warnings, malfunctioning taillights, swaying or wandering at highway speeds, uneven rear tire wear, or loud clunking noises over bumps.
The National Highway Traffic Safety Administration notified GM about its own field reports of these problems in early June 2021 and expressed its view on problems associated with the initial recall. All vehicles in the first recall are included in this new one, along with additional model years.
An improperly tightened toe link can lead to corrosion which, combined with the vehicle's movement, can cause the threads inside to loosen and potentially separate. This could lead to a crash.
General Motors will notify owners when they can schedule an appointment to have their vehicles serviced.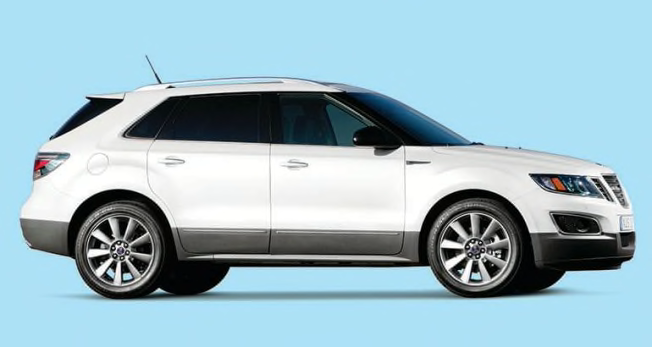 Vehicles recalled: 380,362 Cadillac SRX SUVs from the 2010-2016 model years and 136 Saab 9-4X SUVs from the 2011-2012 model years.
The problem: A suspension component that was improperly tightened at the factory and was part of a 2014 recall may still not be properly tightened. It can loosen enough that it separates, which could lead to a crash.
The fix: Cadillac and GM dealers will replace the toe links with a nonadjustable part at no cost to the vehicle owner. Saab owners should note that their vehicles can be repaired at any General Motors dealership, including Cadillac dealers.
How to contact the manufacturer: General Motors will notify owners by mail when parts are available. Owners may call Cadillac customer service at 800-458-8006 and Saab customer service at 800-955-9007. GM's number for this recall is N212340980.
NHTSA's campaign number is 21V473. The initial recall number was 14V571, which is now closed.
NHTSA's website will tell you whether your vehicle has any recalls that need to be addressed.
If you plug your car's 17-digit vehicle identification number (VIN) into NHTSA's website and a recall doesn't appear, your vehicle doesn't currently have any. Because automakers issue recalls often, and for many older vehicles, we recommend checking back regularly.
Stay informed about recalls that might affect your vehicle by using our Car Recall Tracker. Create a free account now to become a CR member.