Volvo Recalls S60 and S80 Sedans After Airbag Fatality
Only older models are included in the recall Volvo is recalling more than 54,000 S60 and S80 sedans from the 2001 through 2003 model years because a part within the driver-side airbag might rupture and launch metal fragments toward occupants if the airbag deploys. One person has been killed as a result of these faulty airbags, according to documents from the National Highway Traffic Safety Administration.
Only vehicles that have ever been registered or sold in Alabama, Arkansas, Florida, Georgia, Hawaii, Louisiana, Mississippi, North Carolina, Oklahoma, South Carolina, Tennessee, Texas, Puerto Rico, American Samoa, Guam, the Northern Mariana Islands (Saipan), and the U.S. Virgin Islands—which NHTSA calls "hot and humid" states and territories—are included in the recall. This is because excessive heat and humidity can accelerate the failure of the part, known as an inflator.
Dealers will replace the faulty airbag free of charge.
NHTSA documents show that Volvo was made aware of a fatality related to the faulty airbags in June 2019. A Volvo representative did not respond to CR's request for additional comment.
These airbags were made by ZF, an automotive parts supplier now known as ZF-TRW. They are not related to faulty airbags made by Takata, which have been responsible for 17 deaths and more than 200 injuries in the U.S.
Vehicles Recalled
• Volvo S80 sedans manufactured between May 20, 2000, and March 13, 2003, that were ever sold or registered in "hot and humid" states and territories listed above
• Volvo S60 sedans manufactured between July 13, 2000, and March 7, 2003, that were ever sold or registered in "hot and humid" states and territories listed above
The problem: The propellant used to inflate the airbag could degrade over time if exposed to high temperatures and humidity. If this happens, the airbag's inflator could rupture when the airbag deploys, spraying metal pieces of the inflator at the vehicle's occupants with such force that they can cause injury or death.
The fix: Volvo will replace the faulty airbags with new ones that contain a different propellant, free of charge.
How to contact the manufacturer: Owners can contact Volvo Car customer service at 800-458-1552.
NHTSA campaign number: 20V681 (PDF). Volvo's own number for this recall is R10058.
Check to see whether your vehicle has an open recall: NHTSA's website will tell you whether your vehicle has any open recalls that need to be addressed.
If you plug your car's 17-digit vehicle identification number (VIN) into NHTSA's website and a recall doesn't appear, it means your vehicle doesn't currently have any open recalls. Because automakers issue recalls often, and for many older vehicles, we recommend checking back regularly to see whether your vehicle has had a recall issued.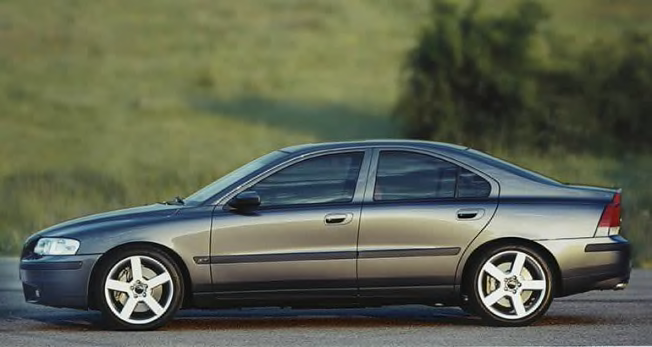 Stay informed about recalls that might affect your vehicle using our Car Recall Tracker. Create a free account now to become a CR member.