7 Cars Owners Regret Buying
Our Annual Owner Satisfaction Survey gives insight into some truly unloved vehicles
Buying a new car should be an exciting experience. Hopefully a smile is plastered across your face as you drive the car off the dealer lot, with its shiny paint, perfectly clean interior, and that new-car smell. It's natural to assume you and your vehicle are headed for miles and miles of road-trip bliss.

But sometimes, that new-car honeymoon period is short-lived, according to responses on the over 300,000 vehicles in our Annual Owner Satisfaction Survey.
In that survey, we asked owners of 2014-2017 model-year cars if, all things considered, they would buy the same car again. The number that answered "definitely yes" forms the owner satisfaction score. While 70 percent of the respondents in our survey were happy with their choice, many others came away feeling they picked the wrong ride.
The owner satisfaction rating isn't something to be taken lightly. After all, it's one of the pillars of the Overall Score we award each tested car, along with road-test performance, reliability, and safety. The owner satisfaction rating is unique in that it reflects the opinions of owners, not the experts at Consumer Reports.

The following are seven of the most notable stinkers from this year's survey, counting down to the least satisfying model.
Lackluster performance, a cramped and austere cabin, narrow front seats, and difficult rearward views are just some of the faults we found with Jeep's small SUV entry. The Compass has lost its way with owners, too. Our survey found that just 42 percent of respondents said they would definitely buy one again. Complaints included feeble acceleration and too much road noise, and it was rated uncommonly poor in overall comfort.

Owners say:
"Doesn't have any power; the gas mileage could be better."

"The driver's seat cannot be raised, and it is hard for a short person to see over a bulky dash."

"The air conditioning indicator for on or off is very difficult to see."
See the complete Jeep Compass road test and ratings.
Midsized SUV: Nissan Pathfinder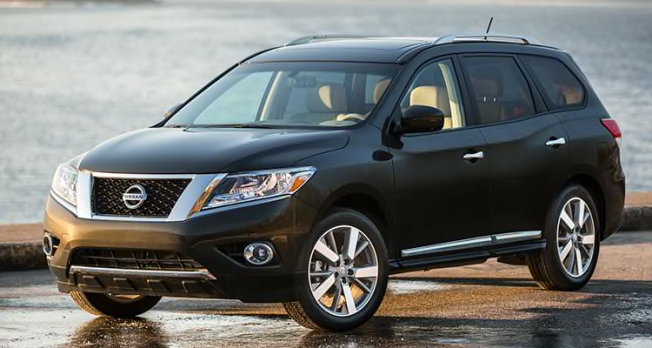 The Pathfinder name conjures memories of rugged, truck-based forebears, but this latest softer, gentler iteration is more minivan-like. Frankly, it lacks off-road ruggedness and is boring to drive. Even owners are nonplussed, with the survey showing that they didn't rate any areas of the vehicle highly. Just 50 percent of owners were very satisfied with its value. To make matters worse, reliability remains an ongoing concern.

Owners say:
"It had quite a few issues when it was new which the dealer had to handle."

"I'm just very disappointed with the car. Sideboard popped off. Trim on front bumper keeps popping out. Gas mileage is severely lower than what was advertised."

"Seats are very uncomfortable. Four of us did a road trip, and all four drivers could not get the seat adjusted so your back didn't hurt."

See the complete Nissan Pathfinder road test and ratings.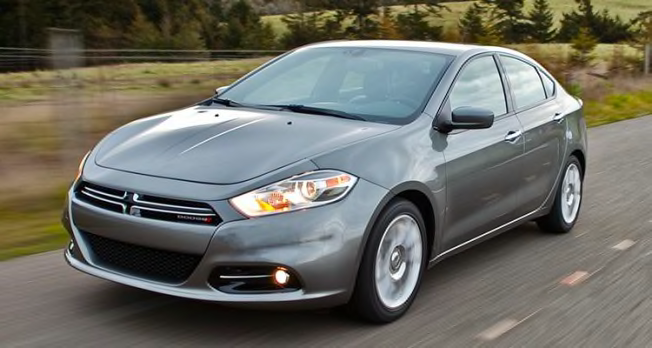 The majority of Dart owners have lost that loving feeling with their choice. This unrefined sedan was not only the lowest-rated compact car but also the third-least-liked vehicle in our analysis. Annoyances ranged from sluggish acceleration to apathetic air conditioning, with one respondent saying it sounds like the engine is going to die when the A/C is turned on. Many owners also said the car suffered from multiple mechanical problems, causing extra trips to the dealer.

Owners say:
"Difficult to find a comfortable seating position; tilt steering is not adjustable enough."

"The air conditioning works poorly, and the ride is very stiff."

"Too many problems. Some still not fixed."

See the complete Dodge Dart road test and ratings.
Midsized Sedan: Chrysler 200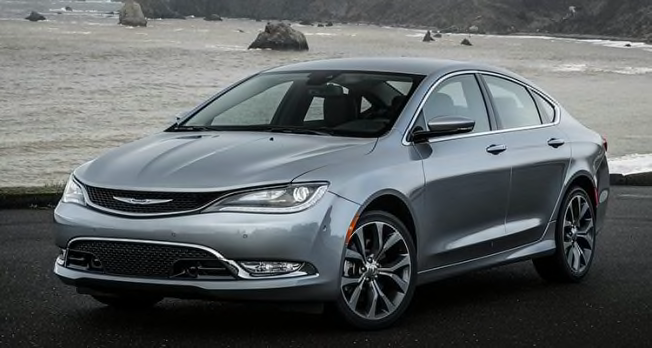 It would be generous to say Chrysler's 200 is mediocre—clumsy handling, an unsettled ride, and an underwhelming base four-cylinder engine make it feel sorely outdated. Many owners agree, saying the ride was rougher than expected, and the cabin suffers from excessive road noise. It's also a chore to squeeze your body in and out, they told us, pointing out that the rear seat in particular is overly cramped and tight on headroom.

Owners say:
"Entry and exit of vehicle is very difficult. Cruise control on downgrade is terrible."

"I have never had a car in the last 25 years that was so noticeable when shifting."

"More road noise than I expected. Too loud on the highway. It feels smaller than it is."

See the complete Chrysler 200 road test and ratings.
Minivan: Dodge Grand Caravan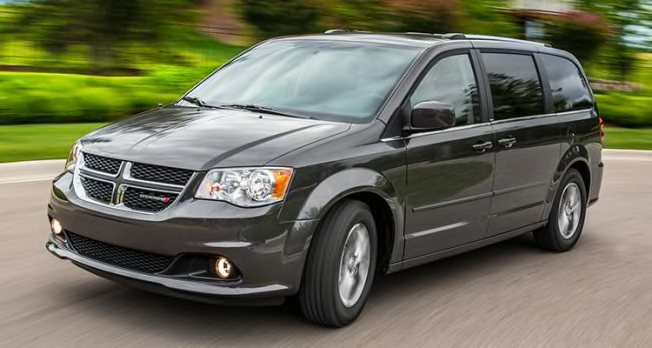 While the all-new Chrysler Pacifica minivan received rave reviews from owners in our survey, the Dodge Grand Caravan seems lost in the desert by comparison. Although the Dodge offers a lower price point, this older design falls short as a family road-trip machine. Respondents said the transmission shifts roughly, the second-row seats are uncomfortable, and the interior feels cheaply made. One owner said it has the worst radio ever.

Owners say:
"Carpet and upholstery are cheap. Starting to see wear after one year and 11,000 miles of ownership."

"The transmission shifts gears at the wrong time and sometimes roughly."

"Seats are uncomfortable on long rides."
See the complete Dodge Grand Caravan road test and ratings.
Pickup Truck: Nissan Frontier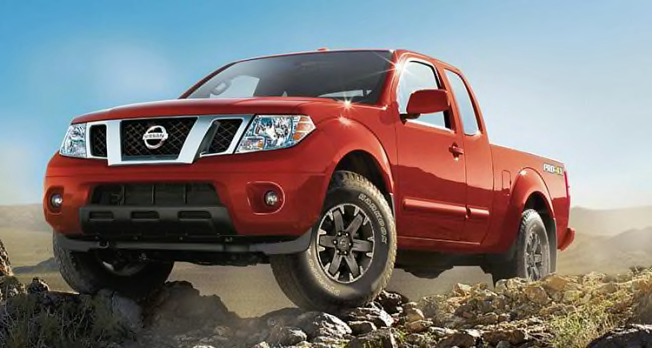 That the Frontier feels old when you drive it isn't all that surprising, since the basics of this truck date back to 2005. As such, the Frontier was rated the worst of all pickups, regardless of size. The high levels of road noise, clumsy steering, and difficulty maneuvering in parking lots bothered respondents. One owner said the Frontier's turning radius is just plain lousy. Others said that between the unsupportive seats and stiff ride, it's a poor choice for road trips.

Owners say:
"It's just very noisy. The design of the king cab doors don't seal very well and allow for a lot of road noise to come in."

"The XM radio display is the least helpful and useable of any I have ever seen."

"Materials of dash and doors should be better."
See the complete Nissan Frontier road test and ratings.
Least-Satisfying Overall: Acura ILX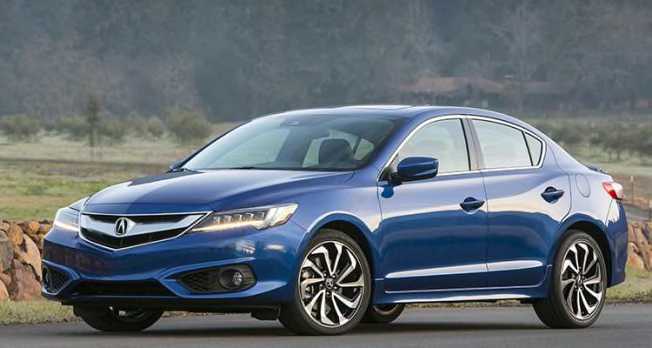 The Acura ILX is a swing and a miss, in both CR testing and when judged by owners. It falls 10 percentage points below the Mercedes-Benz CLA in the same category, itself a disappointing entry. Across all car types, the ILX has the lowest satisfaction, followed closely by the Dodge Dart and Jeep Compass. The ILX was challenged from the start as a pricey, dressed-up Honda Civic. Acura made several key updates for the 2016 model year, but even when looking at ratings on just those freshened sedans, they are no different than older model years.

Owners say:
"Lacks acceleration, noisy, poor quality paint, shaky ride... very expensive for the poor quality offered."

"It shifts too soon into higher gear, making acceleration feel sluggish unless under hard acceleration."

"Road noise is very pronounced. I will be trading the ILX in as soon as I can on something quieter."
See the complete Acura ILX road test and ratings.