When you shop through retailer links on our site, we may earn affiliate commissions. 100% of the fees we collect are used to support our nonprofit mission.
Learn more.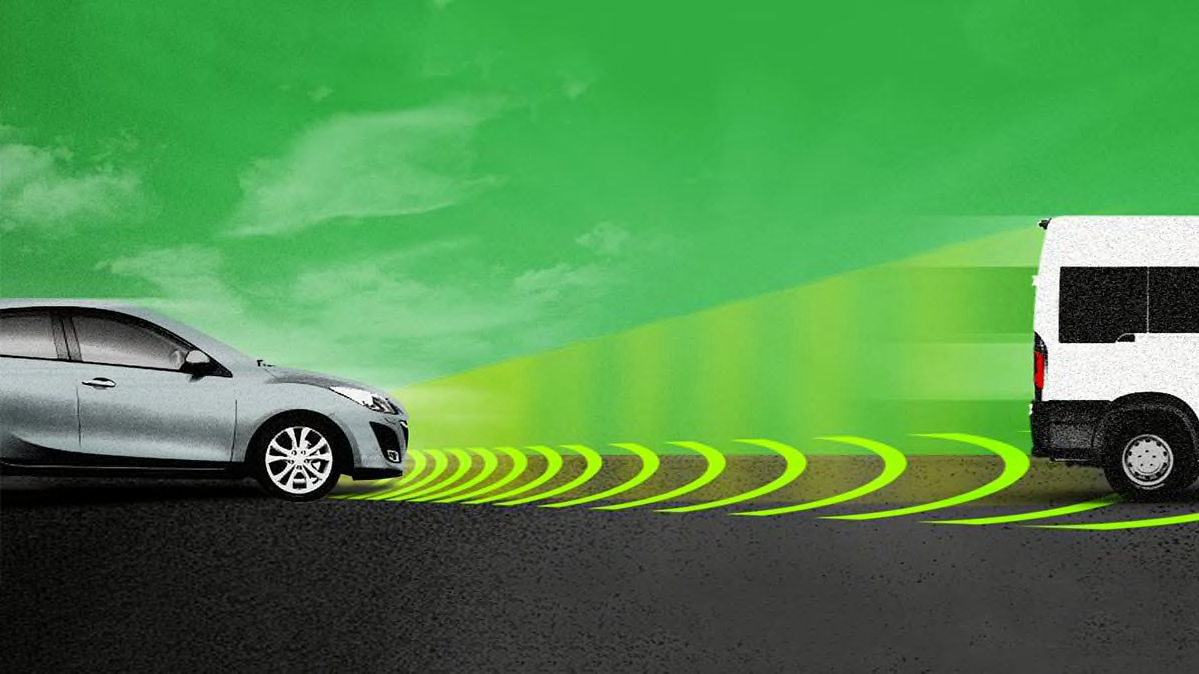 Illustration: John Ritter
Adaptive cruise control (ACC) systems allow your car to maintain a desired speed until it encounters slower-moving traffic. ACC will accelerate or brake to maintain a set distance from the car ahead.
The systems use lasers, radar, cameras, or a combination of all of those. If traffic slows to a stop, some ACC systems will bring the car to a complete stop, then bring it back up to speed when traffic gets going again. Others work only at certain speeds and may not start to accelerate automatically.
These systems come in two varieties:
Adaptive Cruise Control (ACC): Automatically accelerates or brakes to keep your vehicle at a preset speed and/or distance between you and the car ahead of you. Some systems may bring the car to a full stop, then re-accelerate.
ACC With Stop and Go: Brings your car to a complete stop and automatically returns to the set speed when traffic gets moving again.
In a recent survey, we asked CR members to rate their experiences with the advanced safety and driver-assist systems on their model-year 2015-2019 cars. Respondents answered questions about their satisfaction with the systems and told us which ones helped them avoid a crash. The survey covered about 72,000 vehicles. See the highlights below.
Which Brands Do ACC Best?
There wasn't significant differentiation among brands for adaptive cruise control. Satisfaction was high across the board, averaging 86 percent satisfied.
Survey respondents did share their experiences:
One Dodge driver wrote, "The adaptive cruise control system is mostly good and does an admirable job of maintaining proper distance from the vehicle in front of me, with an occasional misfire sensing a vehicle in another lane."
"I have two 2015 Ford Taurus'—one has adaptive cruise and one just has cruise. The one with the adaptive cruise is great. It makes sure that you do not run into the rear of a vehicle by slowing you down and sounding a beep to let you know that it is time for you to apply the brakes," wrote a Ford owner.
A Lexus owner shared, "The system works exactly as designed and maintains a very exact speed. It is very easy to operate."
"The Subaru has an adaptive cruise control system that I wish I had on every car I owned. Its ability to adjust speed according to the cars in front of you makes stop-and-go traffic a much more pleasant experience. I use it in places I never would with a standard cruise control," said a Subaru owner.
Adaptive Cruise Control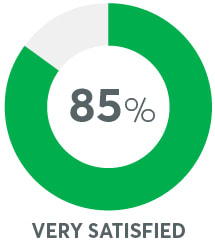 Say the system helped them avoid a crash
Trust the system to work every time
Source: Consumer Reports' Advanced Safety Systems Survey.
Guide to Advanced Safety Systems
We tell you which safety systems owners like, and the brands that do them best.