When you shop through retailer links on our site, we may earn affiliate commissions. 100% of the fees we collect are used to support our nonprofit mission.
Learn more.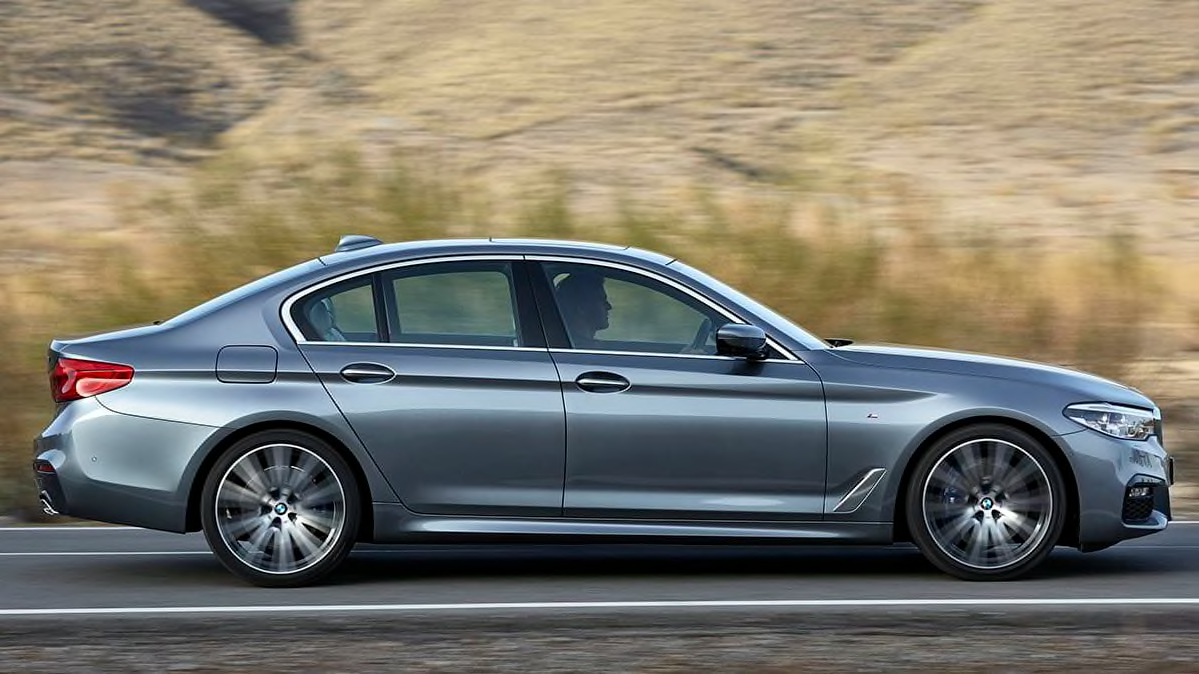 Technology designed to automatically help vehicles stay in their lanes does not provide the same safety benefit as other advanced safety systems, a new report shows.
The finding comes from an Insurance Institute for Highway Safety analysis of real-world insurance claims data, and the report echoes Consumer Reports' earlier survey results.
According to the IIHS study, automatic emergency braking (AEB) and blind spot warning (BSW) can reduce the frequency of insurance claims due to car crashes, but lane keeping assistance (LKA) systems that can automatically steer vehicles between lane lines don't appear to offer drivers the same safety advantages.
"This report emphasizes the important differences between features that work to protect drivers, and features that are fun to have or that add convenience," says Kelly Funkhouser, head of connected and automated vehicle testing at CR.
More on Car Safety Systems
Despite the benefits, BSW is not always included as standard safety equipment on new cars and is instead offered as a stand-alone option or as part of a more expensive package of driver convenience options—even on vehicles where LKA comes standard.
"Automakers often have this backward," says William Wallace, manager of safety policy at CR.
Consumer Reports believes that forward collision warning (FCW), AEB, and BSW should come standard on all trim levels but does not add points to a vehicle's Overall Score for LKA. To be named a CR Top Pick, a vehicle must have FCW and AEB with pedestrian detection as standard equipment on all trims. (Pedestrian detection was not specifically tracked in the IIHS study.)
The IIHS study examined claims data for BMW vehicles from the 2013 through 2017 model years that were equipped with different levels of BMW crash avoidance packages, some of which included LKA.
A system with FCW, lane departure warning (LDW)—which alerts a driver when the vehicle crosses over a painted lane line but does not take control of the vehicle's steering automatically—and AEB reduced collision claims by 5 percent, property damage claims by 11 percent, and bodily injury claims by 16 percent. A more technologically advanced version of these systems available in BMW's Driving Assistance Plus package reduced claims even more. But the addition of optional LKA did not lead to a further reduction in claims.
In CR surveys, 35 percent of respondents said that LKA helped them avoid a crash, although 74 percent said they were satisfied with the feature.
By comparison, 81 percent of respondents in CR's safety system survey said they were satisfied with AEB, and 54 percent reported that the feature helped them avoid a crash. For BSW, 82 percent said they were satisfied, and 60 percent said the feature helped them avoid a crash.
"Our experience with LKA systems highlights huge differences in how automakers choose to design and implement these in vehicles," Funkhouser says. For example, some systems are barely noticeable, while others can take control of the wheel.
Wallace says the IIHS study shouldn't stop automakers from trying to improve LKA, considering that more than 36,000 people died in 2019 in traffic incidents, despite the increasing prevalence of advanced driver assistance systems. He also says it reinforces why Congress or the National Highway Traffic Safety Administration should require AEB and BSW as standard on new vehicles.
"Technology that prevents crashes and saves lives should come standard, period," Wallace says. "Congress and NHTSA should stop dragging their feet and require all new cars to come with these lifesaving systems."