Midsized SUVs Do Well in Tougher IIHS Side Impact Testing
More than half of the models tested received a Good rating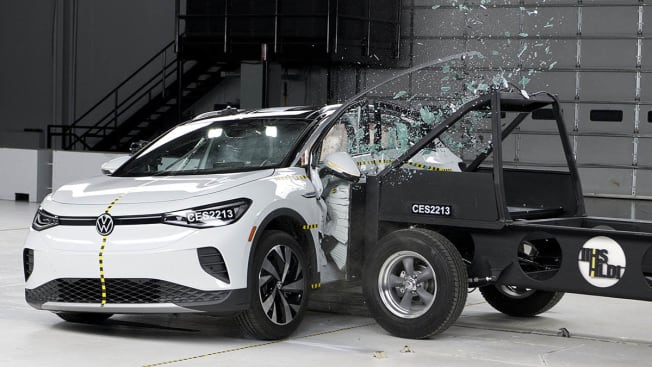 When the Insurance Institute for Highway Safety (IIHS) beefed up its side impact crash testing last year, most small SUVS fared poorly, with only one vehicle getting the organization's top Good rating. These vehicles were already on the market and manufacturers had not adjusted the vehicle design to meet the new test standards, further amplifying the importance of regularly updating crash test standards. Now, several months later, IIHS reports that more than half of the midsized SUVs it tested recently using the new, more rigorous side impact test scored well.
"It's encouraging to see so many midsized SUVs from different automakers earn Good ratings in this more challenging evaluation," says Becky Mueller, IIHS's senior research engineer. "These results will help confirm the adjustments they need to make to other vehicles going forward."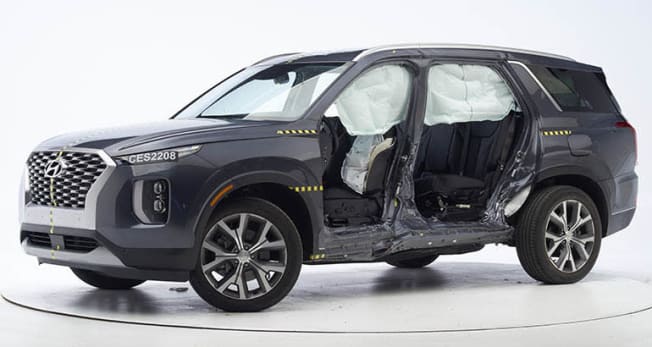 "We hope manufacturers will adapt vehicle design to these changes as quickly as possible," says Jake Fisher, senior director of Consumer Reports' Auto Test Center. "These tests are based on research that indicates these are the types of crashes American motorists are most likely to be involved in. And with the number of road fatalities going up year after year, everyone deserves a better chance to walk away from a crash."
The National Highway Traffic Safety Administration just released projections for road fatalities in 2021 and the news is grim: The government agency forecasts that there was a 10.5 percent increase to 42,915 fatalities in 2021 from 38,824 fatalities in 2020. That is the highest number of projected fatalities since 2005.
IIHS ratings, from best to worst, are as follows: Good, Acceptable, Marginal, and Poor. Results of the new IIHS side impact testing are shown below, ranked by performance.
Good rating: Ford Explorer; Infiniti QX60; Lincoln Aviator; Mazda CX-9; Nissan Pathfinder; Subaru Ascent; Toyota Highlander (shown below); Volkswagen Atlas; Volkswagen Atlas Cross Sport; Volkswagen ID.4 (shown at top)
Acceptable rating: Buick Enclave; Chevrolet Traverse
Marginal rating: Honda Passport; Honda Pilot; Hyundai Palisade (shown above); Jeep Wrangler 4-door; Kia Telluride; Nissan Murano