Smart Adaptive Headlights Will Soon Brighten U.S. Roads
These high-tech headlights can illuminate the road better without casting glare Adaptive driving beam (ADB) headlights, also known as smart headlights, can shine more light onto the road ahead without blinding the drivers of oncoming cars. But until now, an outdated federal regulation meant that the headlights couldn't be used in the U.S., even though the technology has been available for years in Europe and Canada.
That's about to change, according to the National Highway Traffic Safety Administration, which announced this week that it will be issuing a final rule allowing automakers to install ADB headlights on new vehicles. The announcement follows a requirement in last year's Infrastructure Investment and Jobs Act directing NHTSA to make ADB headlights legal, a move that Consumer Reports applauds. The change has been in the works since Toyota originally petitioned NHTSA in 2013 to change federal regulations to allow ADB headlights.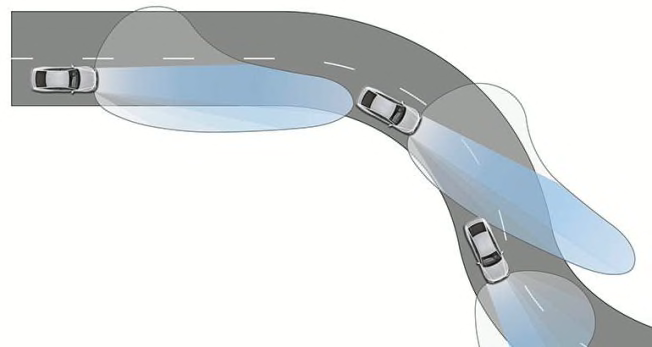 Even with the new rule, it's unclear how soon drivers will start seeing ADB headlights on U.S. roads. And they probably won't come cheap. On the cars that AAA tested in 2019, the ADB-compatible headlights cost $3,400 to $6,600 more than traditional headlights. 
Some manufacturers, including Audi, told us that vehicles they've already sold in the U.S. have had hardware for ADB installed; it just needs to be activated. It isn't clear if the regulation allows recent models with existing hardware to be activated with ADB, because the language is focused on new vehicles. NHTSA hasn't responded to our request for clarification.
An Audi spokesperson, Jacob Brown, says the automaker is reviewing the NHTSA standard to see how it compares with European standards. "Audi of America is pleased about the amendment that opens our path toward bringing adaptive driving beam headlights to U.S. customers," the automaker said in a written statement.
Aaron Fowles, a Toyota spokesman, told CR that the automaker won't comment on when ADB headlights will start appearing on Toyota vehicles, but he provided the following written statement: "As the original petitioner, Toyota appreciates NHTSA issuing this final rule, allowing automakers to install adaptive driving beam headlights on new vehicles. We look forward to reviewing the final rule and continuously working with NHTSA and other stakeholders towards further improving motor vehicle safety."
Wallace says that changing the ADB headlight rule is the first of many changes that NHTSA needs to make in the near future. "This move should be just the start," he says. "We encourage the agency to roll out a wide range of improvements to auto safety rules in the coming months, and act with urgency to reduce the terrible toll of road crashes in our country."