When you shop through retailer links on our site, we may earn affiliate commissions. 100% of the fees we collect are used to support our nonprofit mission.
Learn more.
In recent years, automakers have been stretching their development beyond vehicles and targeting personal mobility, developing an array of portable scooters, city cars, compact unicycles, and even the Honda robotic stride assist. Now, Toyota is taking another twist on personal mobility.
The company is developing a wearable device that assists blind and visually impaired individuals. Named Project BLAID, the horseshoe-shaped device that's worn across the neck and shoulders gives guidance through cameras, speakers, and haptic stimulation.
"We want to extend the freedom of mobility for all, no matter their circumstance, location or ability," says Simon Nagata, executive vice president of Toyota North America.
Toyota's Project BLAID is just the latest in a series of new devices from conventional automakers, who are applying their engineering expertise to other facets of personal mobility. Among the clever prototype machines being showcased, some are drawing upon similar technologies to those being developed in the pursuit of developing autonomous vehicles and advanced safety systems.
For example, Toyota intends to add mapping, object identification, and facial-recognition technologies to Project BLAID. Google's own autonomous car project is based on the company's ability to develop mapping for cars of the future. The haptic feedback, or vibrations, of Project BLAID is similar to lane-departure alerts present in many cars. It will effectively help keep the visually impaired on the right track, communicating cues about their environment.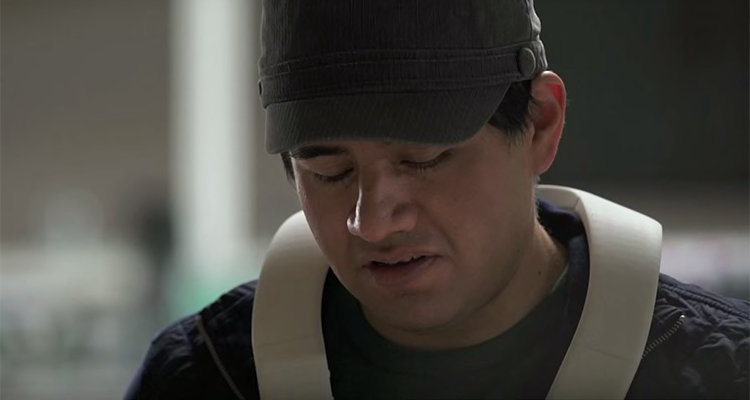 In a similar vein, the CEO of Mobileye, an Israeli company that provides camera-based safety components to about 90 percent of all automakers, is a professor of machine vision and development of computers that can learn. He has also developed a wearable device for the visually impaired called Orcam. A similar automotive technology is the pedestrian alert found in Volvos.
Connecting the dots: Down the road, it is feasible that a person with vision and/or physical limitations will be aided to enter a self-driving car—granting them new levels of freedom.