When you shop through retailer links on our site, we may earn affiliate commissions. 100% of the fees we collect are used to support our nonprofit mission.
Learn more.
The National Highway Traffic Safety Administration is expanding its investigation of the automatic transmission shift lever in 2014-2015 Jeep Grand Cherokees, and 2012-2014 Chrysler 300s and Dodge Chargers with the V6 engine.
Investigations like this are often precursors for recalls.
The problem stems from the unique shifter layout used for Chrysler's eight-speed automatic. Traditional shifters use a lever that physically moves into a gear position, providing visual and tactile confirmation for the driver. In contrast, the Chrysler shifter pops back to a central position after the gear is chosen rather than staying in a set detent.
Consumer Reports pointed out in our road tests of these cars that this design is unintuitive and that finding the various shifter positions can be vague. NHTSA agrees, having conducted its own human factors evaluation of the shifter. Chrysler says it's cooperating with the investigation.

NHTSA's announcement shows that consequences from bad control design go far beyond being mere inconveniences. Consumers report 306 incidences of Grand Cherokees rolling away when parked with the engine running, causing 117 crashes and 28 injuries. Another four crashes and two injuries are attributed to the 300 and Charger.
Much of this risk can be avoided simply by programming the transmission to automatically select Park once the engine is shut off or the driver's door opens, whichever comes first. Indeed, other car companies with similar complicated shifter designs use this logic. Instead, the Chrysler stays in Neutral and doesn't even let you shut off the engine if the car isn't in gear. Possibly intended as a failsafe, this design quirk doesn't seem to protect drivers from the error.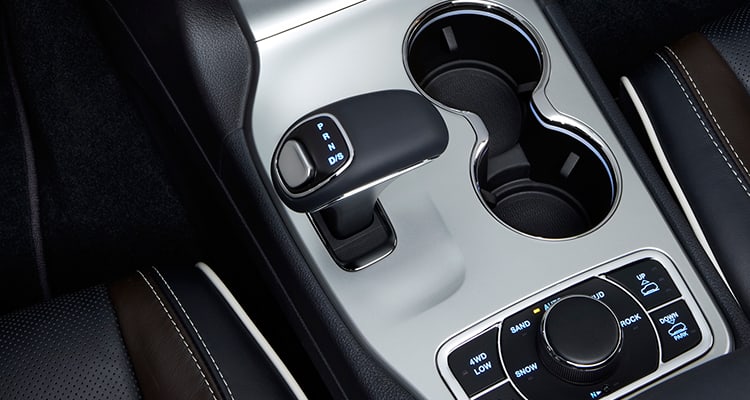 But electronic programming logic is no substitute for designing a shifter that's intuitive to use in the first place.
Chrysler has better shifter designs on other products; the Dodge Durango and Ram pickup use the same transmission, but with a more intuitive dial shifter. Indeed, the shifter in question is being phased out; 300 and Charger incorporated a more traditional shifter design after their 2015 update, and the Grand Cherokee gains one for 2016.
Chrysler is far from the only manufacturer making confusing shifters. For instance, the Lincoln MKC was recalled to redesign its unique push-button shifter after drivers accidentally shut off the ignition while bracing against the buttons to control the car's touch-screen infotainment system.
Unique shifter designs let car companies create a distinctive brand image, one that the driver interacts with every day. Shifting a Mercedes into gear is different from a BMW, which is different from an Audi. But when the stakes are as high as making sure the car is properly in Park, Consumer Reports believes foolproof simplicity is paramount.