When you shop through retailer links on our site, we may earn affiliate commissions. 100% of the fees we collect are used to support our nonprofit mission.
Learn more.
The reports roll in with unsettling regularity: A young child is killed by exposure to extreme temperatures when left behind in a parked car.
For several years, child passenger safety advocates have appealed to automotive and child-restraint manufacturers for ways to prevent these avoidable leave-behind deaths. While many solutions have been developed, few have proven to be reliable, as proven by researchers at The Children's Hospital of Philadelphia and the National Highway Traffic Safety Administration (PDF).
However, an innovation developed last year by Evenflo, called SensorSafe, could make a difference. The Evenflo Advanced SensorSafe Embrace DLX infant car seat now incorporates a sensor in the chest clip of the seat with a wireless receiver that connects to your car.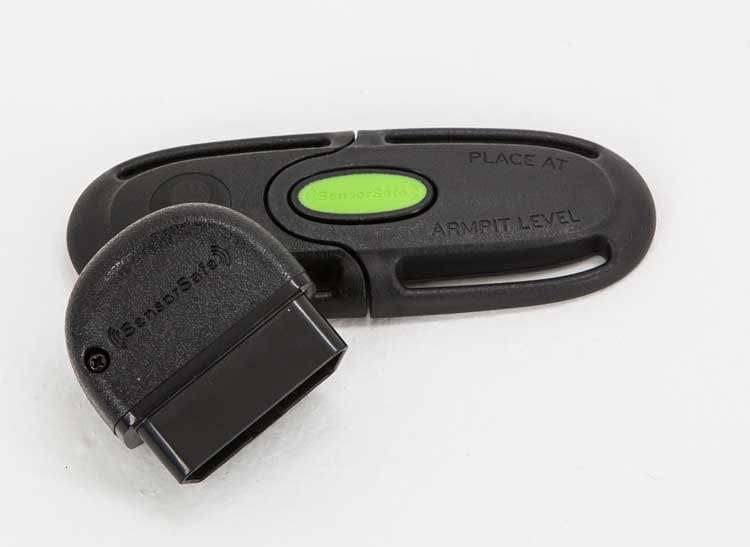 Most parents can't imagine they could leave their child behind, so purchasing an additional prevention product could seem unnecessary for many. Yet heatstroke is the number one cause of non-crash, vehicle-related deaths for children under the age of 14 years, according to the National Highway Traffic Safety Administration.
At Consumer Reports, we believe the most beneficial child reminder system will be one that is integrated into the vehicle or—like the Evenflo SensorSafe—the child seat design itself, and which requires little, if any, action from the parent or caregiver.
And unlike add-on aftermarket products, those that are integrated into a child seat like the Evenflo SensorSafe also will have undergone required crash testing.
How Does the Evenflo SensorSafe Technology Work?
The SensorSafe chest clip works in conjunction with a receiver connected to your car's onboard diagnostics port. Evenflo claims that when a child is secured in the seat, the SensorSafe technology will alert the driver with gentle chimes in one of two scenarios:
Upon turning off the ignition at the end of a trip, or
If the chest clip is unclipped during a trip
To ensure this technology will work for you, you need to be aware:
It only works with Evenflo Embrace infant seats with weight capacity greater than 30 pounds,
Your vehicle must be model year 2008 or newer,
If you have a hybrid or stop/start vehicle you will need a specific receiver plug,
It activates after at least 30 seconds of driving at 5 mph or more; and
It monitors the presence of the child in the seat, but not the temperature inside the car.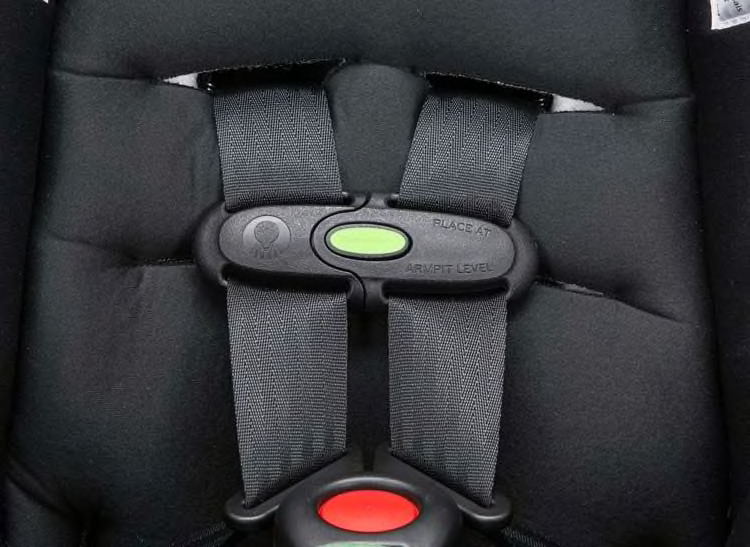 What We Found
We purchased the Evenflo Advanced Embrace DLX with SensorSafe and evaluated its unattended child reminder capabilities in our own test vehicle fleet. We found that the technology consistently chimed within 2 seconds in 19 auto brands we tested. The system failed to connect, did not connect consistently, or didn't chime at the appropriate times when used with some models from Acura, Dodge, Kia, Land Rover, Mazda, and Subaru. In some cases, use of the alternate Hybrid-Stop/Start sensor we received from Evenflo's ParentLink customer service remedied the issues, but not in all cases.
We contacted Evenflo with our results. The company swiftly responded, and said it was able to replicate our findings in the Land Rover and Mazda. While the company said "it is extremely unlikely that a consumer will experience any integration challenges similar to those in the Consumer Reports testing," it also told us it was implementing an enhancement to the SensorSafe Technology "to help ensure easy set-up and use in all vehicles compatible with the system."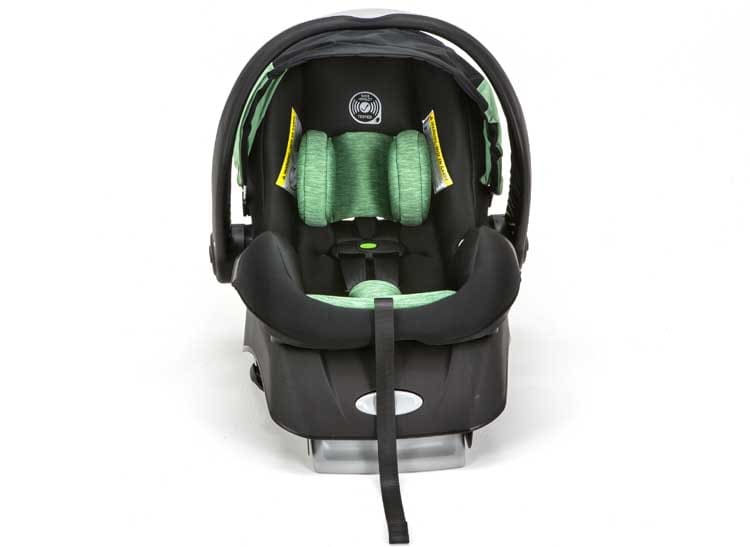 CR's Take & Recommendations for You
Although the SensorSafe technology showed the most promise of any of the alert technologies we've evaluated to date, there are still some kinks for Evenflo to work out to ensure that the system connects with all vehicles. Here's what we suggest:

Try it first! Install the seat and receiver, and drive around without your baby to test out the product. Make sure the receiver connects to your vehicle and that your sensor chimes when you turn off your car.
If you're having problems, call Evenflo's ParentLink (800-233-5921) to notify the company of the issue. Have your car seat model number, vehicle make, model, and model year on hand.
Request a new standard receiver or the Hybrid-Stop/Start receiver if the standard one isn't working.
An integrated reminder system, in either the child seat or the vehicle, is the ideal solution, and we applaud Evenflo for incorporating this technology into their product. We hope they will make it more easily compatible with a larger range of cars, and call on other car seat manufacturers to design integrated unattended child reminder solutions for their products as well.