When you shop through retailer links on our site, we may earn affiliate commissions. 100% of the fees we collect are used to support our nonprofit mission.
Learn more.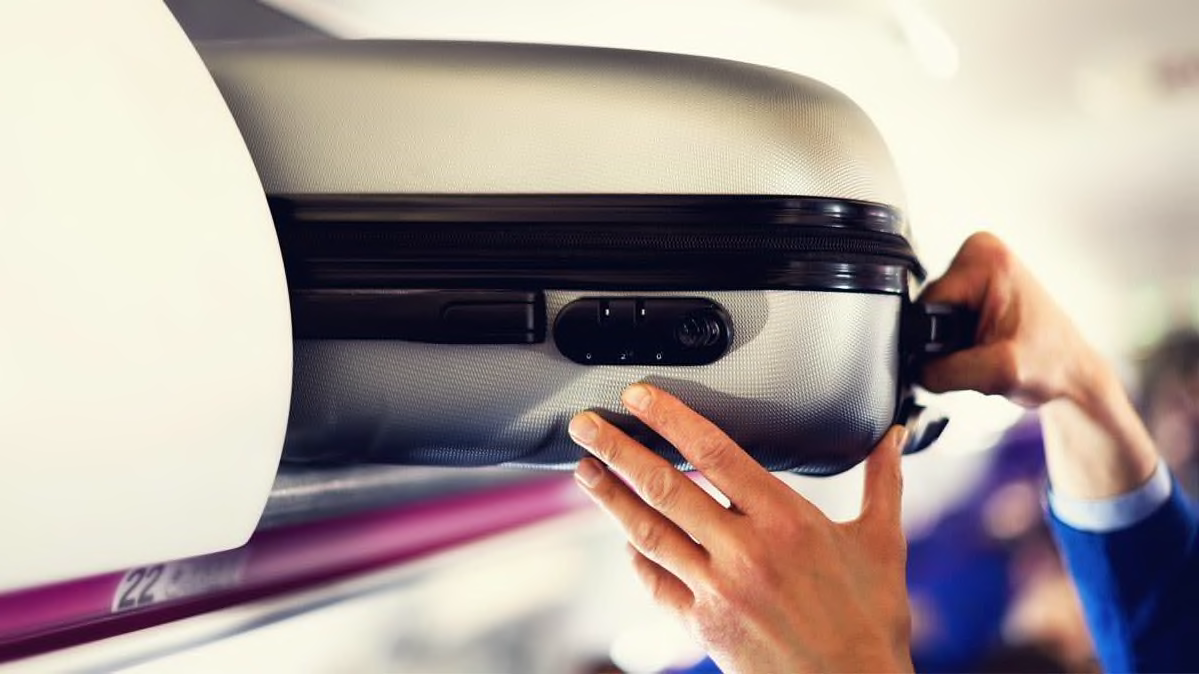 If you plan to fly this holiday season, using a carry-on suitcase can save a lot of time and worry. You won't have to wait at the baggage carousel, you'll minimize the chance of a stolen or lost bag, and you'll have everything you need in the overhead bin.
In a recent survey, Consumer Reports members agreed. Of the 38,619 members who said they flew in the past year, more than half say they use a carry-on bag on some or all of their trips. About 80 percent of carry-on suitcase owners said they bought their luggage as a single piece rather than as part of a set.
Of course, all the benefits of carry-on luggage will be lost if the bag is too big and the airline won't let you take it on. It also could be a problem if the bag is allowed on but is packed so tightly that you can't cram it into the overhead bin.
Our advice: Make traveling a little easier. Find a bag that you can comfortably take on the plane with you.
Here are four steps to take to buy the right carry-on luggage.

Measure It
The maximum allowable dimensions for domestic flights on the big three airlines—American, Delta, and United—are 22 inches high, 9 inches deep, and 14 inches wide. This includes wheels, retracted handles, and compartment protrusions. Most importantly: Measure it yourself with a tape measure. You can't always rely on the product dimensions found on the bags' hangtags or on a seller's website to determine whether a piece of luggage is carry-on-compliant.
Spin It
Most luggage sold in the U.S. comes with wheels. In our survey, more than 60 percent of respondents told us that "wheelability" was the most important attribute. For carry-on, easier-to-wheel usually means four wheels instead of just two. A four-wheeler, also called a spinner because the wheels turn 360 degrees, is easier to navigate in tight spaces—like in the aisle of an aircraft. It also beats the two-wheeler in ergonomics because you can push it, pull it, wheel it at your side, and turn it in any direction.
Look Inside
Not all interiors are created equal, even with the same exterior dimensions. And it can be hard to know just how much space you actually have because many manufacturers don't disclose the interior volume. But certain features maximize interior packing space. These include squared (not curved) corners, outer compartments that are integrated (not protruding), and handles mounted on the exterior (not inside, where it occupies valuable real estate).
Weigh It
Most of the weight you lug around should be the weight of your belongings, not the bag. Thirty-one percent of recent luggage purchasers in our survey who replaced their luggage wanted something lighter. Experts recommend that a wheeled bag weigh no more than 7.5 pounds.
How to Pack a Suitcase
The best start to a stress-free vacation is knowing what to pack and how to pack it. On the "Consumer 101" TV show, Consumer Reports expert Octavio Blanco explains how a perfectly packed bag can save you money.