When you shop through retailer links on our site, we may earn affiliate commissions. 100% of the fees we collect are used to support our nonprofit mission.
Learn more.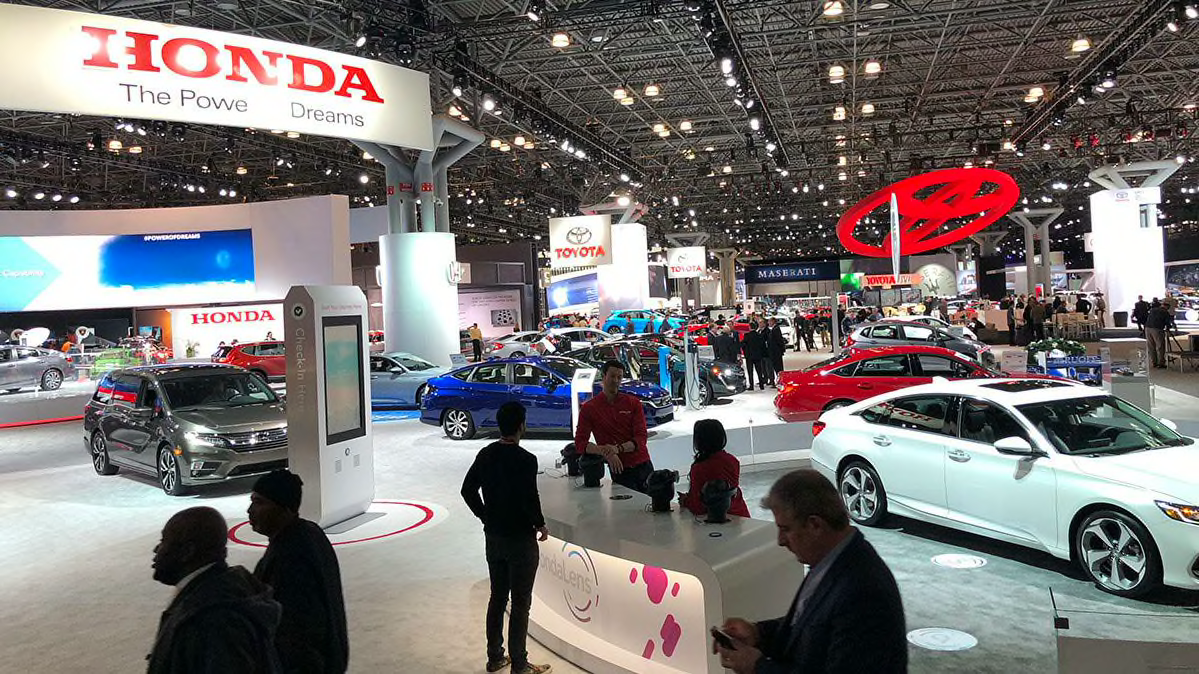 Car shows are an excellent place for would-be buyers to compare and contrast the latest offerings without the pressure of salespeople looking over their shoulders—if those buyers are prepared.
Although the massive New York Auto Show is open to the public only through April 8, there are 48 other auto shows being held across the country in 2018. They take place in cities from Albany to Washington, D.C., and they all let shoppers check out cars in person—inside and out—without the pressure of going to dealerships.
The ability to compare cars side-by-side is one of the main benefits of going to an auto show, according to Barbara Pudney, vice president of Paragon Group, which produces auto shows in Denver, Boston, and other major U.S. cities.
"You're thinking in your mind, 'Camry,'" she says, "and you suddenly get to match it to Sonata and Accord, and they're right there next to each other."
Jake Fisher, director of auto testing at Consumer Reports, agrees. "An auto show is a fast and efficient way to get into a variety of vehicles from different manufacturers without the pressure of a salesperson trying to close a deal," he says.
Despite what many shoppers might think, cars cannot be purchased at auto shows. Instead of salespeople, automakers send trained representatives to answer questions about the vehicles on display.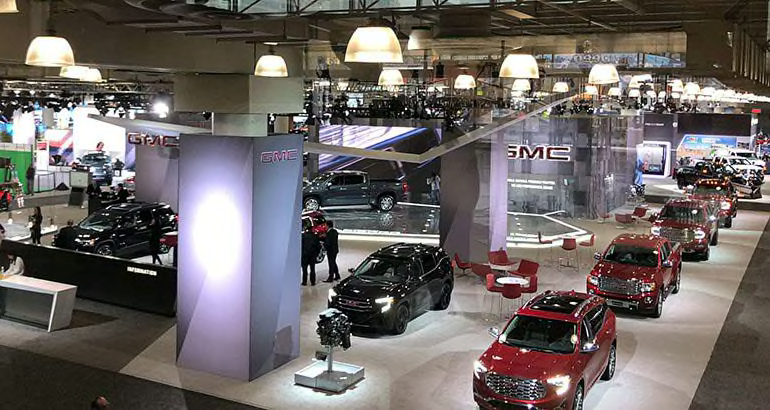 Get the Most Out of an Auto Show
You should be prepared before you hit the show floor:
Narrow the list of cars you're interested in before you get there.
Take everyone who will drive the car, so they can all judge its comfort and ergonomics.
If you have kids, see how easy it is for them to get into a third row and use the seat belts.
Make sure the brands you want to see will be there—not all cars are at all shows.
Remember to take notes and pictures of cars and features that you're interested in.
Collect brochures to help with taking notes and so you can review them at home.
Be open-minded: You might really end up liking a car that wasn't on your original list.
Spend time with the cars. Check out the feel of the materials, the comfort of the seats, and the ease of getting in and out. Even if there's a crowd, make sure you spend enough time in a car to form a valid opinion.
Ask questions. The representatives are trained to answer them, and they won't pressure you to buy.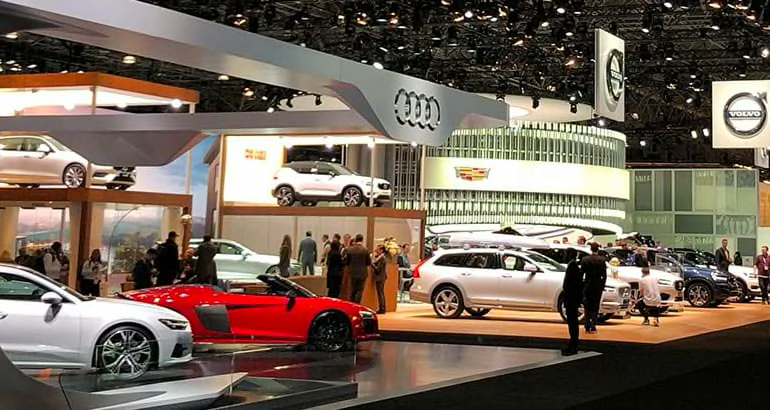 Know Your Shows
Not all cars are at all shows. For instance, Mercedes-Benz isn't showing at the big auto show in Detroit next year, and it is largely absent from many regional shows, too. And the automakers that are present don't always bring every trim of every model, so be sure to ask about any options or vehicles that aren't on display.
At top-tier shows such as the events held in Detroit, Los Angeles, and New York, automakers will have flashy reveals of the newest vehicles and show off concepts that may not go on sale for years—if they ever do. Be aware, too, that some of the production cars unveiled at these shows may not be available to buy for several months, or longer.
At smaller shows, automakers and local dealers bring cars that are already on the market. Almost all shows have sections devoted to classic or exotic cars, and they have family activities that can help make the experience enjoyable for all ages. Which kind of show you should attend depends on which kind of car you're looking for.
Although an Auto Shows of North America study shows that 57 percent of auto-show attendees plan to buy a new car within the next 12 months, Pudney says some people go just to keep up with the latest styles, technology, and safety, even if they aren't planning to buy. "They want to know about it for when their time [to buy] comes," she says.
New York Auto Show Videos