When you shop through retailer links on our site, we may earn affiliate commissions. 100% of the fees we collect are used to support our nonprofit mission.
Learn more.
The annual CES convention in Las Vegas has become a showcase for emerging car technologies, and many companies at the 2018 show focused on how to design cockpits for vehicles that are highly connected and leverage features found on cutting-edge smartphones.
In the near future, when you enter your car, it could be able to verify who you are, pay close attention to the way you drive, and potentially stop you from making dangerous mistakes.
"It's not just that vehicles are bristling with technology," says Jim Trainor, director of communications at Hyundai Motor America. "Electronics have changed consumers' mindset about everything, including their expectations about the cars that they drive."
Byton, a Chinese high-tech startup that aims to compete with Tesla in the electric-car market, showed off an SUV that it's hoping to sell in 2019 that unlocks the door when its facial recognition software recognizes the driver—starting price, $45,000.
The Byton interior is dominated by a long tabletlike screen that spans the width of the dashboard. The knobs and buttons that a driver might expect have been replaced by a camera that reads five basic hand gestures.
When it comes to the basic controls of a vehicle, innovation can be a blessing or a curse. Consumer Reports has evaluated many new car interfaces at our test track to assess the balance of utility for drivers vs. the danger of distraction. For instance, in testing the hand-gesture controls found in recent BMW cars, we've found the technology to be balky and more distracting than traditional controls.
Byton promises that the car's software will recognize those people authorized to drive it and will automatically adjust the seats, mirrors, and climate control to their personal preferences. The car will sync with their phones or smartwatches and can be programmed to send messages to the people they're meeting.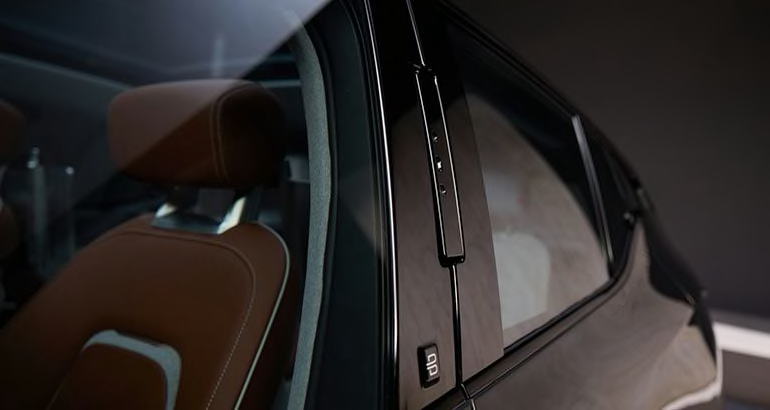 AI On the Road
Byton says it has also integrated Amazon's personal assistant, Alexa, into the car, allowing passengers to use voice commands to shop, look up restaurants, or change their destination, all in real time.
Other auto companies are also inviting Alexa into the cabin. German parts maker Continental is designing a voice-control interface that integrates Amazon's personal assistant, but it's also promising to use artificial intelligence (AI) to limit the kinds of things that Alexa can do, depending on what's going on outside the car, so as not to distract the driver.
"It's really important that we have a seamless transfer of information to the driver," says Tamara Snow, director of interior systems and technology at Continental. "This helps have as few distractions as possible."
Connected Cars Pay Attention to You
Hyundai calls its concept in-car interface the Intelligent Personal Cockpit. The system employs voice-recognition that's enhanced by AI and can monitor the vital signs of passengers. Hyundai is one of several manufacturers promising to integrate things like Fitbits directly into car infotainment systems.
Samsung, a company best known for its phones, TVs, and appliances, worked through its Harman subsidiary on a concept car cockpit that's ready for next-generation, super-fast 5G cellular data networks.
Samsung and Harman hope to create a platform for software developers, envisioning the car as an electronics device with an operating system akin to a rolling smartphone. Samsung is also promising it will use AI to "create a self-learning virtual co-passenger" that will make driving both personalized and safe.
Many of these companies are also rethinking the visual interface inside the car cockpit. Swiss software developer WayRay demonstrated an augmented reality auto navigation system called Navion, which projects directions, trip details, and real-time warnings about road hazards, such as pedestrians, onto the windshield.
Some of the in-car tech shown at this year's CES can monitor drivers for potentially dangerous behavior. The Australian company Seeing Machines is already selling a system called Fovio, which is used in the 2018 Cadillac CT6. It watches a driver's eyes and face for signs of distraction. The company says the system will soon be used by auto technology companies Autoliv and Bosch.
And at least one new car interface plans to let cars communicate with their drivers through a buzz on the behind. The Clarion Infoseat can alert the driver to an urgent situation using vibrations, audible warning sounds, and lights.