Talking Cars 229: CR's New Annual Auto Reliability Survey Results
Plus, we offer car buying advice for manual-transmission enthusiasts and ponder why some cars aren't sold in the U.S.
Main theme: We dive into our latest reliability data and talk about why it's not a great idea to buy a first-year redesigned car. Plus, we discuss the final test results of a CR-favorite model, the redesigned 2020 Subaru Outback.
Audience questions:
Since almost all cars are designed, manufactured, and checked for quality in very similar ways, why are some manufacturers behind in reliability?

I've noticed that the Toyota Hilux pickup truck is sold in many countries around the world—but not in North America. Why has Toyota never brought this product to North America?

I'd like a new car specifically for commuting, but I'd like it to have a manual transmission. I'm interested in driving fun and creature comforts, but also a low price, good fuel economy, and good crash test ratings. What do you recommend?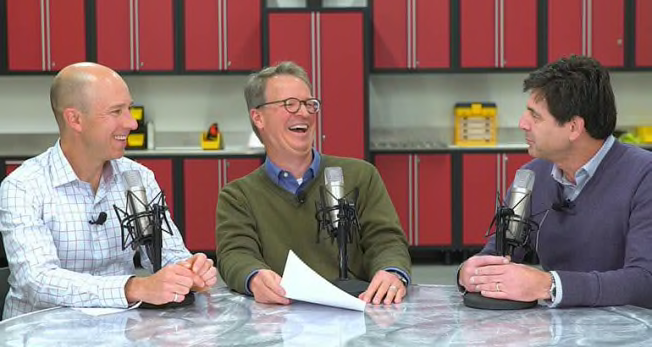 As with other "Talking Cars" episodes, this one is available free through Apple Podcasts. (Subscribe to the audio or video.) You'll also find the audio on Spotify (log-in required) and video on YouTube.
• Bentley Bentayga, BMW M850i, Peugeot, episode 227
• Plans to Update Government Crash Tests, episode 226
• Mercedes-Benz A-Class, New-Car Problems, episode 225
• Tesla Smart Summon, Hyundai Palisade, episode 224
• Pedestrian Detection, Ford F-150 Raptor, episode 223

We'd love to include it in a future show. Click here to upload your video questions to our Dropbox folder. Please send high-definition (1920x1080) MP4 video files with high-quality audio. Or send an iMessage question to our TalkingCars@icloud.com account.