Talking Cars 296: Driving the 2021 Ford F-150 Hybrid
We also discuss Consumer Reports' new Green Choice designation
Main theme: We discuss our first impressions of the 2021 Ford F-150 Hybrid. This popular truck gains a new hybrid engine for 2021 as well as a number of other upgrades. We give our early thoughts on whether traditional truck buyers will embrace the hybrid, how such a big vehicle rides and handles, and a number of new amenities that may appeal to those using the F-150 for work or play.
We also talk about CR's new Green Choice designation for cars and how it should help those looking for vehicles that produce less greenhouse gas and smog-forming emissions.
Audience Questions
• Why don't vehicles alert you when you have a headlight or taillight out?
• Is it better to rent or buy if you're using a car only for weekend recreation?
• Will seat covers affect the safety or effectiveness of heated seats?
• How seriously should you consider the visibility of your license plate when using a rear-mounted bike rack?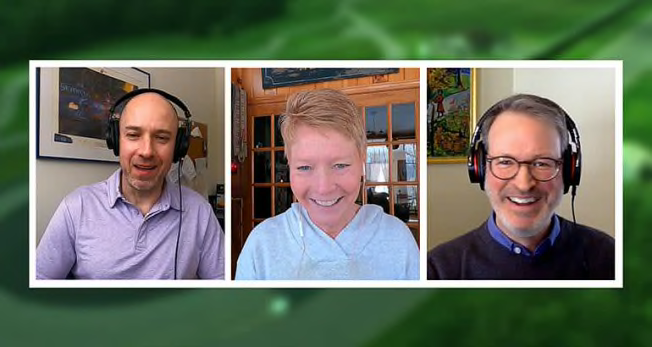 We'd love to include it in a future show. Upload your video questions to our Dropbox folder. Please send high-definition (1920x1080) MP4 video files with high-quality audio. Or send an iMessage question to our TalkingCars@icloud.com account.