Talking Cars 304: Driving the 2022 Hyundai Tucson
We also discuss the 2022 Hyundai Santa Cruz, pickup trucks as daily drivers, and answer audience questions
Main theme: We start off our latest podcast debating just how useful full-sized pickup trucks really are as daily driven vehicles. Panelist Gabe Shenhar says pickups haven't had any ground-breaking innovations since the 2002 Chevrolet Avalanche, which had a unique mid-gate panel between the bed and passenger compartment that could be folded down to make room for longer cargo. The just-unveiled Hyundai Santa Cruz compact truck brings a fresh take, but will it attract buyers?
Driven this week: 2022 Hyundai Tucson and Tucson Hybrid
Audience questions:
Should I consider having the worn-out tires on my 2015 Toyota Camry re-treaded instead of buying four new tires for the sake of environmental-friendliness?

Why are we suddenly seeing so many two-tone paint jobs on new cars?

I'm moving to Phoenix and looking to buy a new SUV. In addition to ventilated seats, are there any specific aspects or features I should be looking for in a vehicle for hot desert conditions?

Considering the amount of vehicles CR has bought over the years for its test program, has anyone ever crashed or damaged a test car?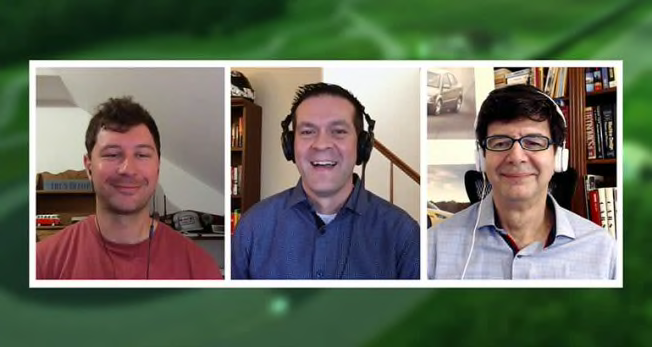 We'd love to include it in a future show. Upload your video questions to our Dropbox folder. Please send high-definition (1920x1080) MP4 video files with high-quality audio. Or send an iMessage question to our TalkingCars@icloud.com account.