Talking Cars 306: Our First Impressions of the 2021 Chevrolet Corvette Stingray Coupe
Our experts also discuss downsizing wheels on a Honda Accord, the best SUV for a family, and whether a Smart Car can tow
Main theme: After waiting well over a year, we've finally taken delivery of our 2021 Chevrolet Corvette Stingray coupe. This is the eighth generation of Chevrolet's high-performance sports car, and it has undergone a radical transformation. Out with the traditional front engine, long hood, and glass hatchback design, replaced by a center-mid-engine, a more cockpitlike interior that isn't so far back, and small front and rear trunks for luggage. Oh, and only an automatic transmission is offered: an eight-speed unit connected to a a 6.2-liter V8 engine. The team talks about the changes and putting some easy miles on the car before it undergoes testing.
Audience Questions
We revisit the question about Rivian's new Adventure charging network and whether it will accommodate other manufacturers' EVs or be proprietary?

Which SUV would be best for an adventurous family: an EV, a two-row sporty model, or a three-row midsized one?

An intrepid audience member spotted a Smart Car with a tow hitch and asked whether it's really possible to tow with the diminutive car.

Is it possible to take the bigger wheels off of a Honda Accord Touring and put smaller ones on without upsetting the adaptive suspension?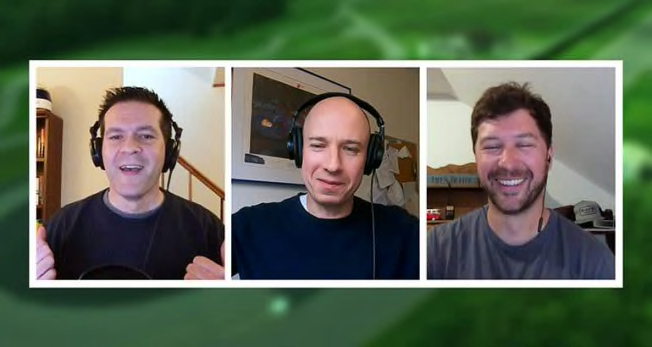 As with other "Talking Cars" episodes, this one is available free through Apple Podcasts. (Subscribe to the audio or video.) You'll also find the audio on Spotify (log-in required) and video on YouTube.