Talking Cars 313: GM's Enhanced Super Cruise, Tips to Survive a Road Trip With Kids
We also answer audience questions about finding parts for older cars and how cicadas can turn off active safety systems
Main theme: While almost every manufacturer offers some sort of active driver assistance system, there are big differences in how well the systems work. This week we discuss the second-generation of GM's Super Cruise system, an improvement on the already impressive original. We also talk a little about the vehicle we are testing the system on, the 2021 Cadillac Escalade SUV that we bought and added to our test program; share tips on how to keep your family safe and cool your car quickly during the summer; and what we do to keep our kids occupied during long road trips.
Driven this week: 2021 Cadillac Escalade
Audience Questions
How hard will it be to find parts for an older vehicle that wasn't produced in big volume?

What can be done about the cicadas that disabled the cameras on my Mazda during a long road trip?

Will we see less reliable vehicles from the 2022 model year because of the chip shortage?
'Talking Cars' panelists Jake Fisher, Jon Linkov, and Emily Thomas.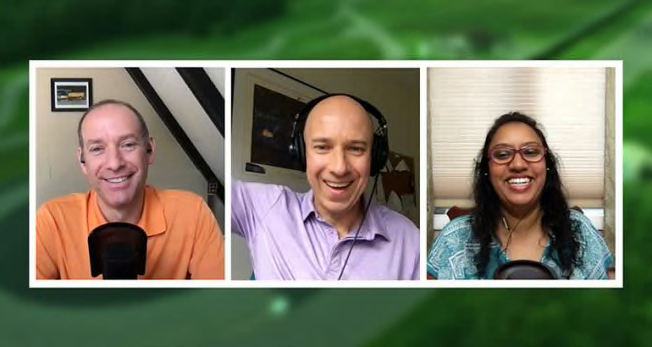 As with other "Talking Cars" episodes, this one is available free through Apple Podcasts. (Subscribe to the audio or video.) You'll also find the audio on Spotify (log-in required) and video on YouTube.