When you shop through retailer links on our site, we may earn affiliate commissions. 100% of the fees we collect are used to support our nonprofit mission.
Learn more.
The thought of a multifaceted infotainment system that delivers navigation, music, phone calls, and more at the touch of a screen or turn of a knob sounds great. But not all systems are created equal. Our recent survey, which involved more than 58,000 vehicles, asked owners to give us the lowdown on what it was like to live with the infotainment systems in their vehicles. They told us—in great detail—which systems kept them satisfied, and which should be sent back to the drawing board.
The Standout
Fiat-Chrysler Uconnect 8.4: 70 percent very satisfied
Its straightforward touch-screen design, combined with a few traditional knobs and buttons, helps make Chrysler's Uconnect 8.4 infotainment system a favorite with consumers. Satisfaction with Bluetooth and voice commands—often sore spots with drivers—ranked highly. Don't confuse the 8.4 with Chrysler's lesser Uconnect systems, which have smaller screens, less capability, and a much lower satisfaction rating of 49 percent. With an infotainment system this good, it's too bad very few Chrysler models are recommended by Consumer Reports.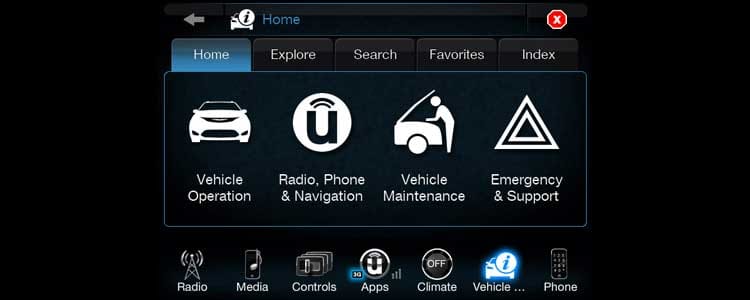 Very Good Systems
Hyundai Blue Link: 63 percent very satisfied
Hyundai specializes in making intuitive systems. A 2015 Hyundai Sonata owner says he's "amazed at how easy it works." Other owners appreciated that the Genesis incorporates both a touch screen and controller knob. Hyundai's quick-to-learn voice command and Bluetooth systems rank highest for owner satisfaction.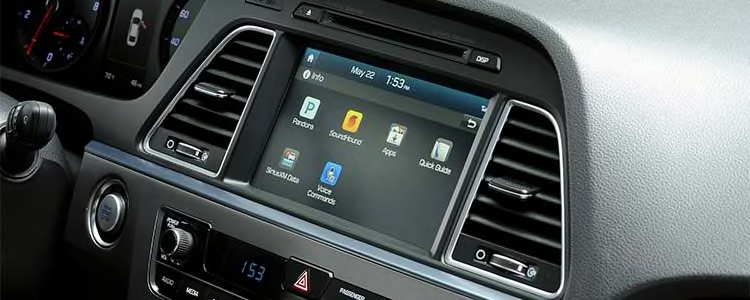 BMW iDrive: 60 percent very satisfied
BMW's iDrive employs a console-mounted controller knob, although the latest version adds a touch screen and is easier to use than earlier iterations. Still, mastering iDrive takes some time. It's super-reliable, with good Bluetooth connectivity. Owner satisfaction with Bluetooth and call quality is very high, as is the system's thoroughness: "It is very comprehensive and tells me everything about my vehicle," an owner says. An X3 owner added, "The learning curve is fairly steep, but the system is not bad once you get the hang of it."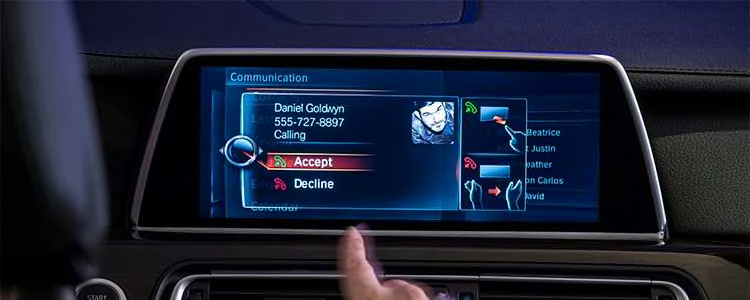 GM (Chevrolet, Buick, GMC) MyLink/IntelliLink: 57 percent very satisfied
These high-ranked systems from Chevrolet, Buick, and GMC closely mirror Chrysler's design. Screens are intuitive, most fonts are large, and there are multiple traditional knobs and buttons. Steering-wheel remote controls are comprehensive. Owners generally like using the OnStar system, which can call a live GM concierge for roadside assistance or to download directions straight to the navigation system.

Kia Uvo: 57 percent very satisfied
Like sister company Hyundai, Kia has infotainment systems that use knobs and buttons along with a touch screen. We suggest splurging for the optional navigation system's larger screen; a 2016 Sorento owner complains that the basic screen "is way too small, and the messages on it are even smaller."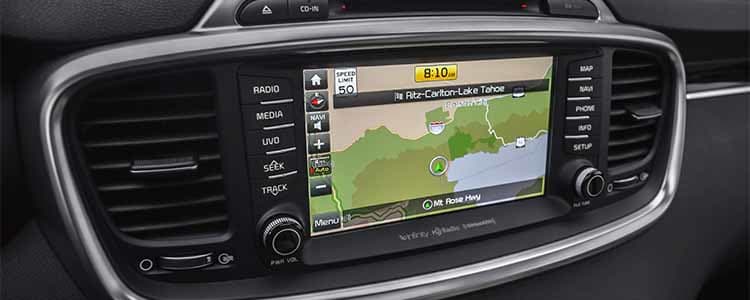 Audi MMI: 57 percent very satisfied
MMI uses a controller knob, buttons, and a screen. The system is complex, but many agreed with the 2013 Q5 owner who said it "takes getting used to. Once mastered is intuitive." The latest Audis feature the optional Virtual Cockpit—which replaces normal instrument gauges with a big digital screen that can display Google Maps and phone calls straight ahead of the driver.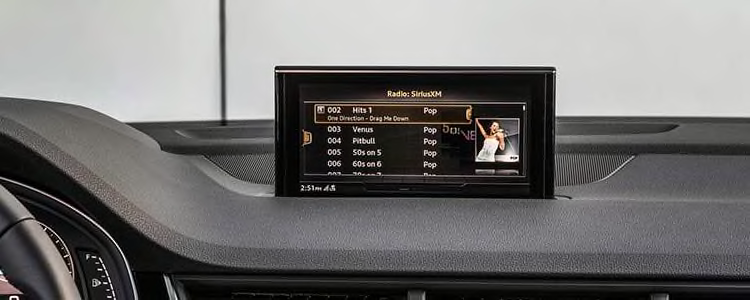 Lexus Remote Touch: 56 percent very satisfied
This system uses a trackpad or mouselike joystick, and a high-mounted display screen. A Lexus RX owner reports that "using the mouse-based system is cumbersome but manageable." Owners like that the touchpad is easier to reach than a faraway touch screen. Lexus also won praise for easy-to-use Bluetooth audio streaming.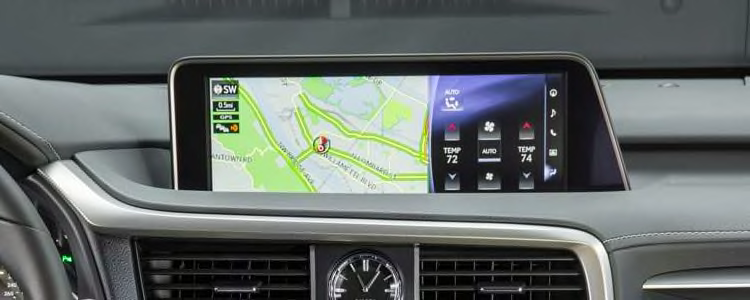 Average Systems
Nissan NissanConnect: 54 percent very satisfied
Pairing a bright screen with knobs and buttons, Nissan's info­tainment systems are intuitive to use, with Bluetooth audio streaming that works well.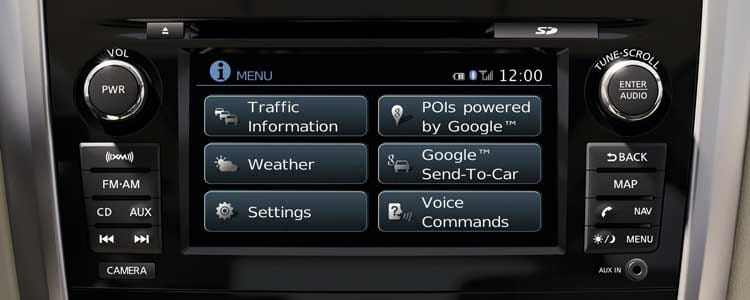 Infiniti Infiniti Connection: 54 percent very satisfied
Most Infiniti models are relatively long into their market cycle, which explains the dated-looking graphics of their info­tainment systems. But Connection, which combines a touch screen with a controller knob, works better than the newer, slow, and glitch-laden Infiniti InTouch system that rolled out first with the 2014 Q50 sedan. A worrisome note: The InTouch system, when separated from the overall Infiniti brand, finished dead last in our rankings—with only 38 percent very satisfied—because of its frequent software crashes and slow startup.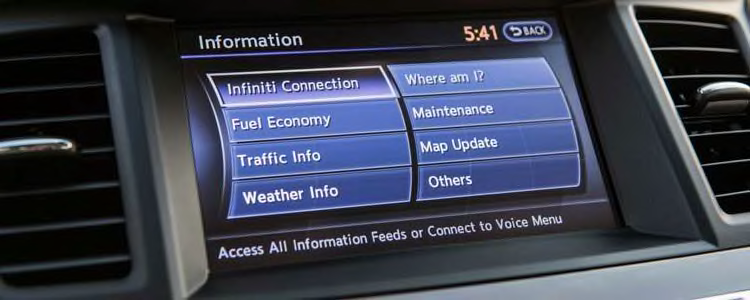 Volvo Sensus Connect: 52 percent very satisfied
Most current Volvo models use familiar-looking radio knobs and buttons to control a center screen. Winding your way through the menus isn't intuitive or easy. The new generation of Volvo infotainment, launched with the 2016 XC90 SUV, uses a large iPad-like touch screen that requires a lot of fingertip swiping to navigate.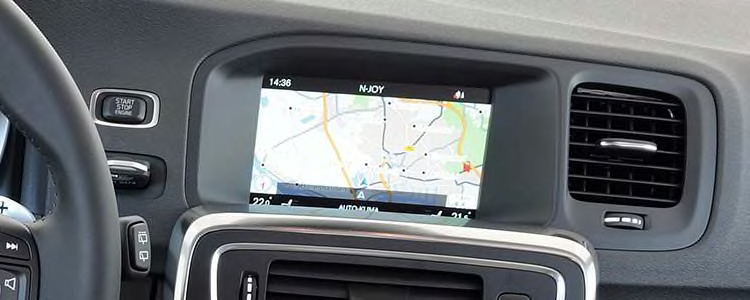 Mercedes-Benz Comand: 51 percent very satisfied
Comand pairs a center knob controller with a display screen. Earlier iterations were relatively easy to use, especially for a German luxury brand known for having complicated engineering. But though many rivals are simplifying, the latest versions of Comand have grown more complex, losing familiar knobs and buttons, and gaining a protuberant touchpad and more involved menus.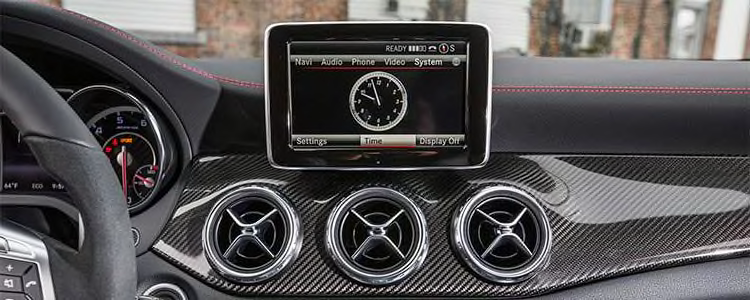 Subaru Starlink: 50 percent very satisfied
For years, Subaru's infotainment systems were antiquated. Recent models finally have a modern touch-screen system combined with knobs and buttons. Although clearly improved, the new system remains decidedly average. Voice commands and Bluetooth satisfaction are average as well. Owners complained that the glossy screen "reflects bright sunlight, making it hard to see." Many owners complained that the navigation system cannot be programmed when the car is moving.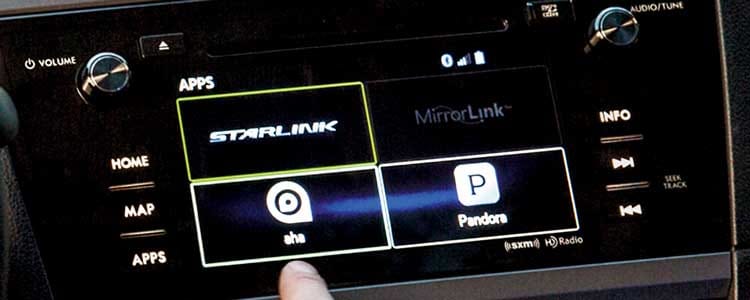 Ford MyFord/MyLincoln Touch: 49 percent very satisfied
Ford was an early innovator in infotainment. But owners of MyFord Touch report reliability problems, with the system "constantly rebooting" and sometimes requiring replacement. Subsequent years have had fewer problems, but the screen design remains cluttered and unintuitive. Certain models replaced buttons and knobs with touch-sensitive flush buttons that were "overly touchy." A 2013 Fusion owner writes, "MyFord Touch is a wonderful idea that was mostly implemented but was never really finished." Ford is rolling out the new Sync 3 system, which responds quicker and is easier to use.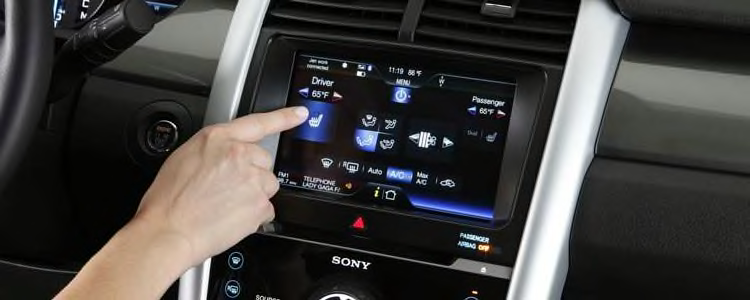 Mazda Mazda Connect: 49 percent very satisfied
One owner sums it up well: "Mazda still has some work left to do." Mazda's latest system uses a large central controller knob to select from a display screen. Another owner says, "I'm not impressed. It's difficult to get through all of the steps to get what I want." Owners were frustrated that the touch screen works only when the vehicle is stopped and that the voice-­recognition system often misunderstands commands. One owner complained that the Bluetooth was "incredibly flaky and crash-prone."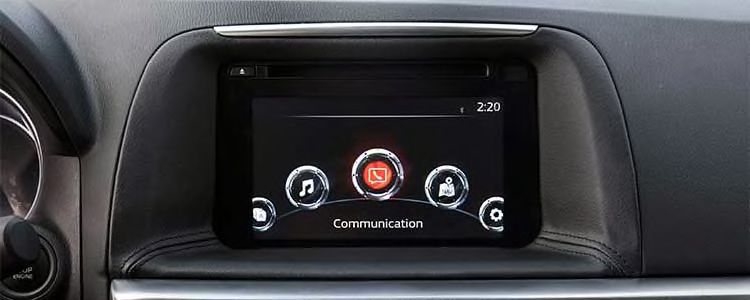 Honda HondaLink/AcuraLink: 49 percent very satisfied
Honda and Acura info­tainment systems come in several designs, none of which make owners happy. Many were dissatisfied with voice-command quality­—the lowest-ranked among all brands. One owner found it "very difficult to use the commands because they must be said in 'Acura-speak,' not commonly used English words." Our tests found the onscreen buttons and menus to be unintuitive.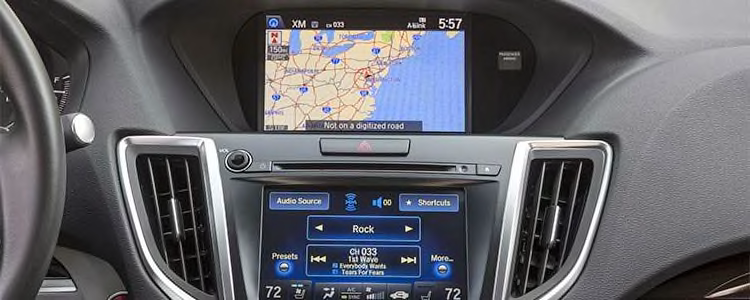 Back to the Drawing Board
Toyota Entune: 44 percent very satisfied
Toyota's system combines a touch screen and regular knobs and buttons, but the "whole thing is hit and miss," one owner says. Complaints include small screens and slow system response. Voice commands often proved to be frustrating to use. The Entune app capability seems "clunky compared to phone apps." Many respondents voiced frustration that the navigation system cannot be programmed while the car is in motion, preventing even passengers from entering a destination.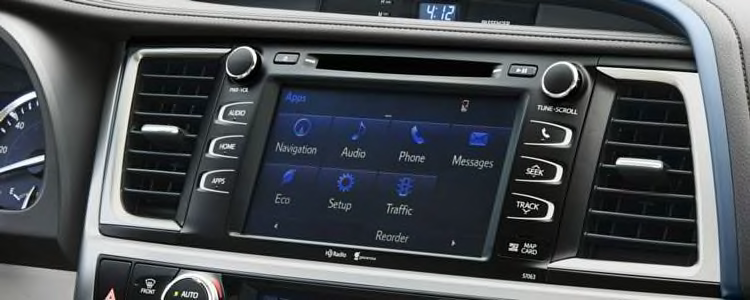 Cadillac Cue: 40 percent very satisfied
Owners criticize Cue for being "sluggish" and trouble-­prone, findings backed up by Consumer Reports' reliability data. Some owners report having difficulty using Cue for months, even years, after purchase. A typical complaint: "This car REALLY needs a co-pilot with an IT degree." Many criticisms focus on capacitive-touch buttons that are overly sensitive; one consumer noted that you "barely wave your hand in front of the Cue system and you change radio stations."