'Talking Cars' Discusses Owner Satisfaction and Toyota's Electrification Plans
Weekly podcast also tackles what happens to your electric parking brake if you lose power
Is affordable luxury a bad idea? In this episode of the "Talking Cars with Consumer Reports" video podcast, we discuss how satisfied owners are with their luxury subcompact vehicles.
Jake Fisher, CR's director of auto testing, and Ryan Pszczolkowski, auto technician, kick off the discussion with host Jon Linkov by covering Toyota's announcement that it plans to "electrify" its fleet. Does this mean every vehicle will be a plug-in, battery-electric vehicle?
The panel follows that up with Mercedes-Benz's announcement that it will bring the next-generation A-Class to the United States—as a sedan. The A-Class hatchback was never sold here, but M-B feels that a swoopy sedan could be the gateway to sales success.
This leads us into our main topic: Owner satisfaction. It's apropos because the Mercedes-Benz GLA is an excellent example of a strong-selling car that disappoints its owners—and we have the data to prove it. We dive into why owners of this Mercedes and other subcompact luxury cars feel they've been let down in a big way.
Finally, Jake, Ryan, and Jon go into more depth on a follow-up viewer question about electronic parking brakes, and explain what goes into selecting the trim level of CR's test vehicles.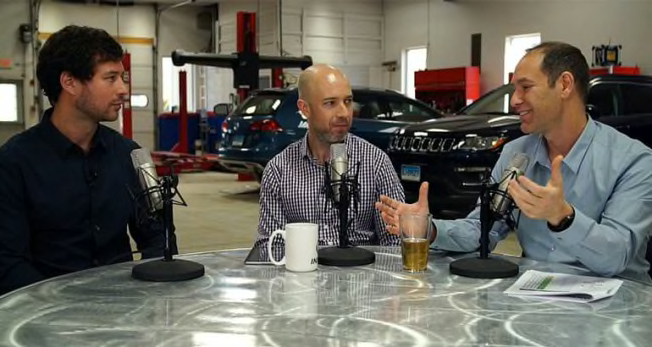 As with other "Talking Cars" episodes, this one is available free through Apple Podcasts. (Subscribe to the audio or video.) You'll also find the video on YouTube.