What Goes Into CR's Overall Score for Cars
The score factors in road-test performance, reliability, owner satisfaction, and safety No single attribute makes a car truly great by itself. That's why Consumer Reports has always rated each car using a group of assessments, either data-driven or drawn from the experiences of our testers and members.
Every car we test gets a score that encapsulates four key factors: Road Test, Reliability, Owner Satisfaction, and Safety.
1. Our road-test program looks at how vehicles perform in the real world. We run roughly 50 new cars and trucks each year through more than 50 tests at our 327-acre test facility in Colchester, Conn. Those tests include acceleration, braking, emergency handling, and fuel economy, among others. We also evaluate usability, fit and finish, noise, ride, and safety systems.
2. We survey Consumer Reports members to predict the reliability for new cars. Every year, we collect detailed information on their experiences with hundreds of thousands of cars. The data is presented online for 17 key trouble areas.
3. Owner satisfaction is based on whether a CR member would buy the same car again if they had a chance to do it over again, effectively measuring whether a car lived up to its owner's expectations. In our exclusive Auto Survey, owners also rate their cars for the driving experience, comfort, and value.
4. Safety ratings include crash-test data from the Insurance Institute for Highway Safety (IIHS) and the National Highway Traffic Safety Administration (NHTSA), if they've been conducted. We give extra credit to vehicles that have the advanced safety systems that have been shown to reduce crashes, injuries, and deaths when they are offered as standard equipment across all trim levels of a model. Those systems include automatic emergency braking (AEB), forward collision warning (FCW), pedestrian detection, and blind spot warning. We deduct points if a vehicle gets an inferior rating in a federal or industry crash test. And we deduct points from monostable gear selectors that lack fail-safes (such as automatically returning to Park or engaging the parking brake when the engine is shut off or the driver's door is opened) to prevent the possibility of rollaway crashes. We also consider whether the model has a driving automation system with an effective driver monitoring system.
Learn more about how CR rates cars.
The Overall Score is not static. As new testing, reliability, owner satisfaction, and safety data become available, the scores will be updated on ConsumerReports.org. That means members can always access the most current assessment of what makes the best-driving, most reliable, most satisfying, and safest cars.

See the latest CR car ratings.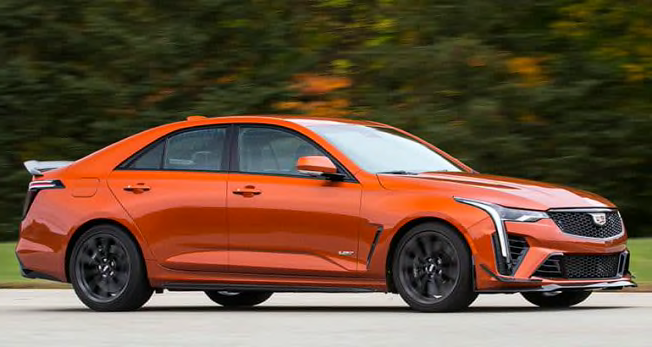 Avoidance Maneuver Testing
How important is car handling when it comes to emergency maneuvering? "Consumer 101" TV show host Jack Rico joins Consumer Reports' experts at the test track to find out.