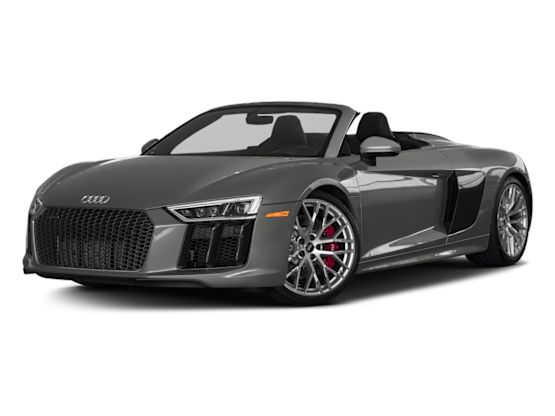 Road Test

Predicted Reliability

Predicted Owner Satisfaction
Audi's supercar is a midengined two-seater that shares components with the Lamborghini Gallardo. For 2017, the new R8 is faster and lighter, powered by a 5.2-liter V10 that generates 540-hp or a V10 Plus with 610-hp. A seven-speed sequential is standard. Full-time all-wheel drive with a rear bias is standard. Acceleration and braking capabilities are impressive, and the ride is very firm but not too punishing. Steering is communicative and responsive, and the car is extremely nimble. The cabin is snug but not confining, and is nicely trimmed in leather, aluminum, and carbon fiber. Also new is Audi's latest infotainment features.
View Details
View Pricing Information