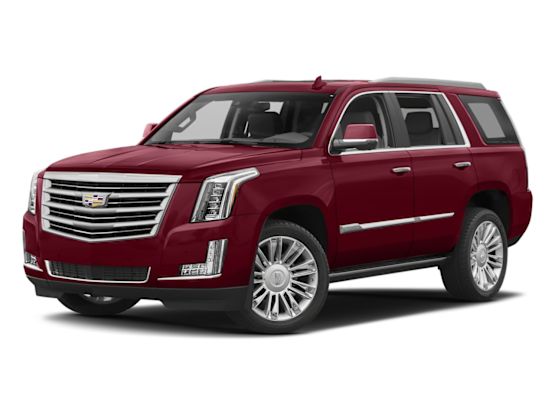 Road Test

Predicted Reliability

Predicted Owner Satisfaction
The Escalade falls down on the fundamentals as a luxury SUV; it rides too stiffly and can't stop or handle with the grace of its peers. Despite casting a massive shadow, the Cadillac is not even that roomy inside. The second-row seats aren't very comfortable, and the third row is cramped. For those who want more room, a longer ESV version that provides more cargo space is available. The Cue infotainment system is confounding. The real strength of the Escalade lies in its work abilities, with a powerful 420-hp V8 and impressive tow capacity. Reliability has been well below average, ranking worst in class. We consider a well-trimmed Chevrolet Suburban or GMC Yukon XL to be a smarter buy.
View Details
View Pricing Information