Nissan Kicks SUV and Versa Sedan Recalled to Fix Faulty Power Steering
The power steering could suddenly stop working while the car is in motion Nissan is recalling more than 20,000 Kicks SUVs and Versa sedans from the 2021 model year because their power steering could suddenly stop working. If this happens while the car is in motion, the driver may suddenly need to use more effort to steer the vehicle, especially at lower speeds.
When this problem occurs, drivers may also notice that a power steering warning light has illuminated on the vehicle's dashboard. The driver will still be able to steer the vehicle manually. However, it may take additional effort to turn the wheel.
The problem is due to a manufacturing defect in a part of the power steering system called the torque sensor. Nissan dealerships will replace these faulty torque sensors, free of charge, when necessary. The fix will also require the replacement of the entire steering column assembly.
In documents provided to the National Highway Traffic Safety Administration (NHTSA), Nissan says that it started investigating the issue after reports of power steering failures in Mexico and the U.S. A Nissan spokesperson told Consumer Reports that the company is not aware of any crashes or injuries related to this issue.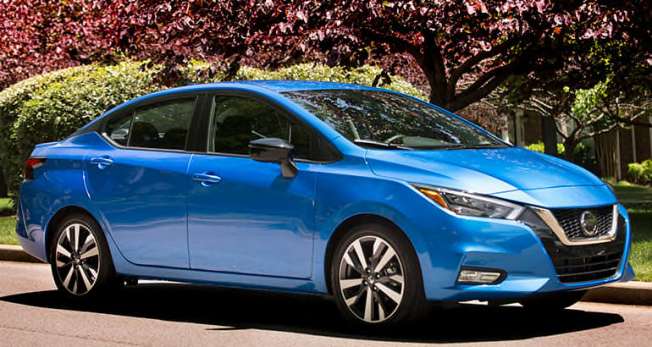 Vehicles recalled: Nissan Kicks SUVs and Nissan Versa sedans manufactured between July 19, 2021, and Sept. 27, 2021.
The problem: A manufacturing fault within the electronic power steering torque sensor could cause a sudden power steering failure.
The fix: Nissan dealerships will check the recalled vehicles to see whether their torque sensors need to be replaced. If so, the dealership will replace the entire steering column assembly, free of charge. The automaker says that repairs will begin on Nov. 9, 2022.
How to contact the manufacturer: Nissan will begin notifying owners of affected vehicles by mail starting on Sept. 16, 2022. Owners may also contact Nissan at 800-867-7669.
NHTSA campaign number: 22V693
Check to see whether your vehicle has an open recall: NHTSA's website will tell you whether your vehicle has any open recalls that need to be addressed.
If you plug your car's 17-digit vehicle identification number (VIN) into NHTSA's website and a recall doesn't appear, it means your vehicle doesn't currently have any open recalls. Because automakers issue recalls often, and for many older vehicles, we recommend checking back regularly to see whether your vehicle has had a recall issued.
Stay informed about recalls that might affect your vehicle using our Car Recall Tracker.
Create a free account now to become a CR member.