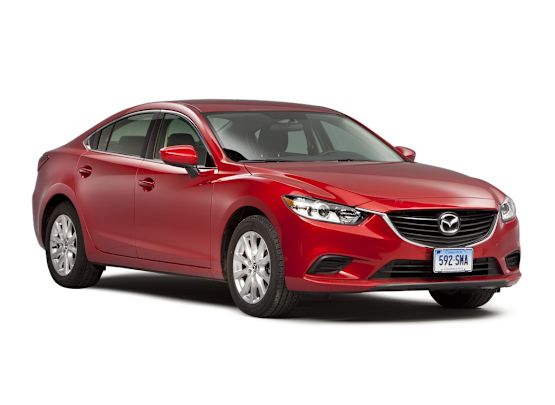 Road Test

Predicted Reliability

Predicted Owner Satisfaction
Sporty yet sparing with fuel, the Mazda6's 2.5-liter four-cylinder delivered 32 mpg overall in our tests, one of the best fuel economy among conventional midsized sedans. The six-speed automatic is very smooth and delivers quick shifts. We found the 6 to be responsive and capable in the corners. The ride is taut and steady but on the firm side, and the cabin is rather loud for the class, despite some recent tweaks Mazda has made to address this. The car received a recent mild freshening that includes a new dash and a center display screen that is operated via a central knob on the console, which takes practice to master. A head-up display is optional. 2018 brings standard forward-collision warning and city speed automatic emergency braking.
View Details
View Pricing Information