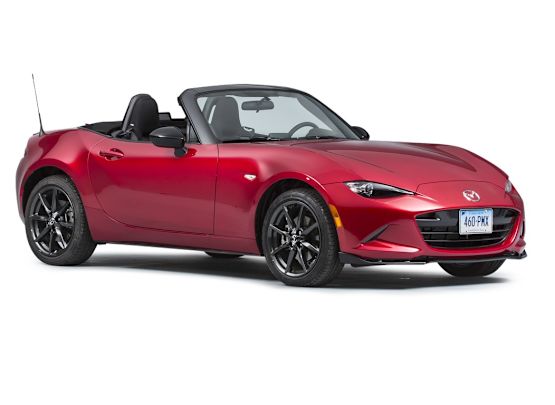 Road Test

Predicted Reliability

Predicted Owner Satisfaction
The fourth-generation Miata remains true to Mazda's original formula of a lightweight, rear-wheel-drive roadster. Although 155 hp from the 2.0-liter four doesn't sound impressive, the Miata quickly scoots along while returning a miserly 34 mpg overall. Shifting the delightfully accurate six-speed manual shifter is a joy; we'd skip the optional automatic, though it works fine. Quick and precise steering delivers sublime back-road handling, even though some body roll is noticeable. High levels of noise, thin and unsupportive seats, and a stiff ride all grow fatiguing during highway travel. Cabin space is snug, and the optional dial-controlled infotainment system takes time to master. Flipping the convertible top open or closed is a breeze.
View Details
View Pricing Information