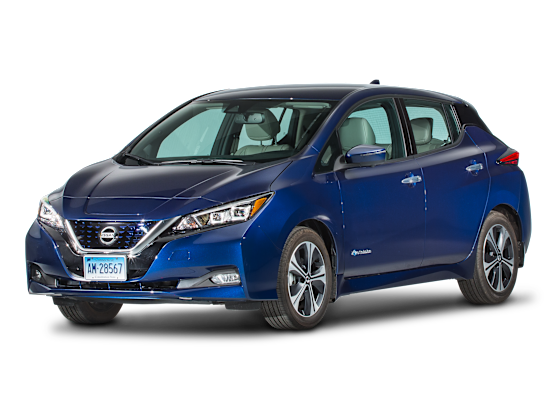 Road Test

Predicted Reliability

Predicted Owner Satisfaction
The 2018 Nissan Leaf electric car has been significantly updated with a more powerful electric motor, longer-lasting battery pack that promises 150 miles of driving range, and new driver-assist features. With a base price of $29,990, the new Leaf is priced slightly cheaper than the outgoing version. Against more expensive rivals like the Chevrolet Bolt and Tesla Model S, the Leaf is a bargain. However, both the Chevy and Tesla boast significantly longer driving ranges. Nissan offers new tech features, such as Pro Pilot Assist and E-Pedal, to help reduce driver fatigue by taking over some--though not all--driving functions, when conditions permit their operation. Forward-collision warning with automatic emergency braking is standard. The new Leaf will go on sale in early-2018.
View Details
View Pricing Information