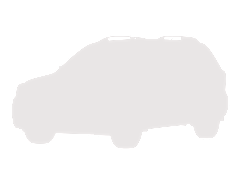 Road Test

Predicted Reliability

Predicted Owner Satisfaction
The latest model to join Tesla's lineup is the Model 3 sedan, positioned as the most affordable car in the line. With prices starting at $36,200, the Model 3 promises a claimed 220-mile. The uplevel version starting at $44,000 has a claimed range of 310 miles. Either way, it's expected to deliver swift acceleration and a full suite of standard advanced safety features. As with the Model S, there will be a dual motors version, making it an all-wheel drive car. The Autopilot driver-assist hardware is an option but it can also be enabled retroactively with an over-the-air software upgrade. Sized and priced to compete with the BMW 3 Series, the Model 3 seats five. The dash is barren, with the exception of a massive, landscape-oriented touch screen and no traditional instrument cluster directly in front of the driver. Production has just started and should ramp up by the end of 2017.
View Details
View Pricing Information