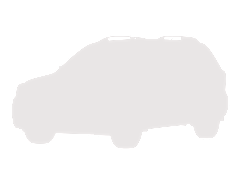 Road Test

Predicted Reliability

Predicted Owner Satisfaction
This sleek, fully electric four-door luxury car seats five (or seven with the optional rear-facing jump seats). With its standard 75-kWh battery and all-wheel-drive we found its range to be 235 miles, and it can be charged in about seven hours on a dedicated Tesla connector or topped off for free at Tesla's proprietary network of Superchargers. Performance is exceptional, with quiet, thrilling acceleration, pinpoint handling, and a firm yet comfortable ride, particularly on its 19-inch tires. The hatchback design aids versatility and the front trunk is a bonus. A huge tablet center touchscreen controls most functions but it is highly distracting. Other drawbacks include somewhat awkward access, restricted visibility, and range limitations, especially in cold weather. The AutoPilot system lets the car stay in its lane and adjust speed according to traffic.
View Details
View Pricing Information