When you shop through retailer links on our site, we may earn affiliate commissions. 100% of the fees we collect are used to support our nonprofit mission.
Learn more.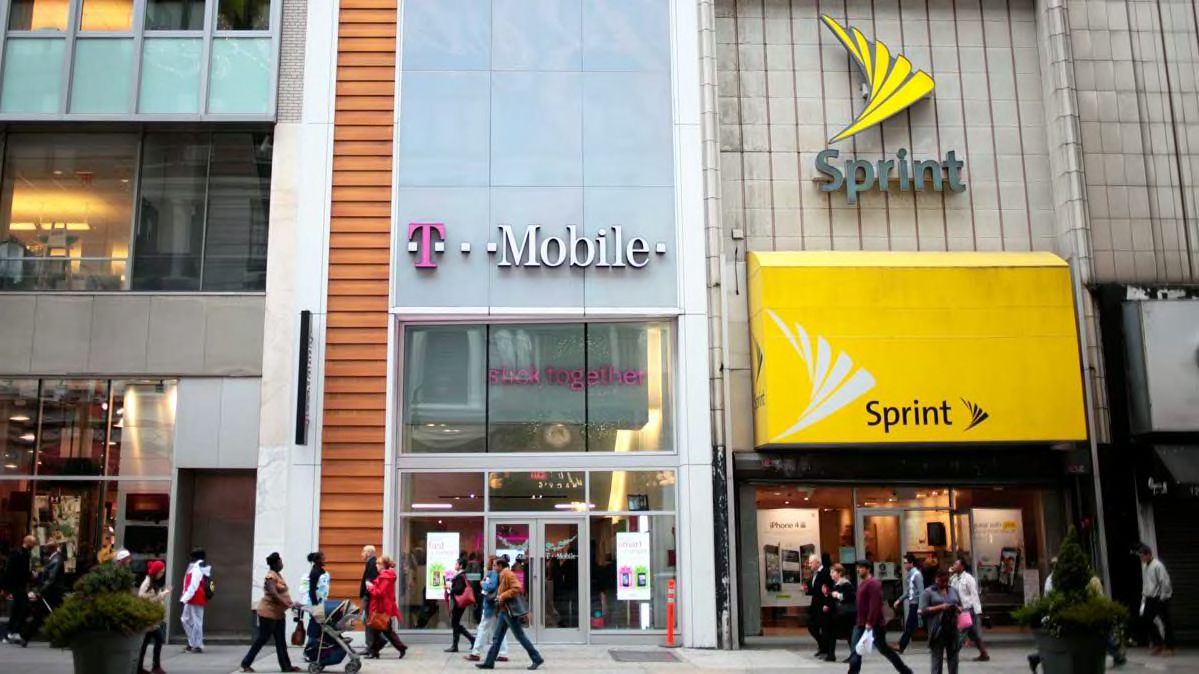 The attorneys general for nine states and the District of Columbia on Tuesday filed a lawsuit demanding a halt to the proposed merger of T-Mobile and Sprint, saying that the $26 billion deal would decrease competition and ultimately drive prices up for consumers.
In the complaint [PDF], New York's Letitia James, California's Xavier Becerra, and other attorneys general charge that if the deal were to go through, it would cost T-Mobile and Sprint customers at least $4.5 billion per year. Including all retail wireless service customers would push that figure even higher, they claim.
"When it comes to corporate power, bigger isn't always better," James said in a statement. "This is exactly the sort of consumer-harming, job-killing megamerger our antitrust laws were designed to prevent."
More on Wireless Services
Joining New York and California in the lawsuit are Colorado, Connecticut, the District of Columbia, Maryland, Michigan, Mississippi, Virginia, and Wisconsin.
Consumer advocates applauded the effort and called on the Department of Justice, which has yet to sign off on the deal, to block the "anti-competitive" merger.
"At a time when the Justice Department and the Federal Trade Commission are pledging to look at reining in the power of tech giants like Facebook, Google, and Amazon, the last thing that should happen is allowing these two telecom giants to combine," says George Slover, senior policy counsel for Consumer Reports. (Read "The Feds Are Talking About Breaking Up Tech Giants. How Would That Affect Consumers?" for more details.)
Spokespeople for T-Mobile and Sprint didn't immediately return emails seeking comment.
Last month, the T-Mobile and Sprint deal received the backing of FCC Chairman Ajit Pai, who says the merger would expand broadband and higher-speed 5G service to rural areas that might not otherwise get it. But the merger still needs Department of Justice antitrust officials to sign off.
T-Mobile and Sprint have long argued that the merger is needed for both companies to stay competitive and make the investments required to bring broadband internet service to rural areas and quickly build a 5G network. As part of the deal, they've pledged not to raise prices for three years.
And to ward off concerns about competition in that segment of the market, they've also agreed to sell off Sprint's Boost Mobile prepaid wireless service.