Bigger is better. Right?
Not necessarily when it comes to cell-phone providers.
Three of the country's biggest cellular companies received some of the lowest scores in Consumer Reports' 2017 Cell-Phone Service Survey, which rates carriers both big and small on overall customer satisfaction and various aspects of service reliability and customer support.
And that's nothing new. The same three of the big four—AT&T, Sprint, and Verizon—also fell near the bottom in last year's annual survey. And, just like last year, much smaller companies took the top spots.
"In recent years, we've consistently seen that our subscribers place a high premium on value and customer service in their cellular providers," says Karen Jaffe, who oversees the survey. "And some of the smaller companies have excelled in these areas."
This year's scores are based on information provided by 119,772 Consumer Reports subscribers who use traditional or prepaid cellular services. (We combined prepaid and traditional services into one set of ratings rather than breaking them out as we have in the past.)
Consumer Cellular, Project Fi, and Ting took the top spots this year, as they did in 2016. And they were the only companies to receive the highest rating for customer support. Additionally, Project Fi was the only one to get a top mark for its data service, on factors that include cost, speed, and reliability.
Just like last year, Sprint and AT&T were at the bottom of the ratings overall, and Sprint was the only company to receive our lowest rating for voice and web. Verizon and AT&T were the only carriers to receive our lowest rating for value, which reflects how consumers judge what they get for their money.
But one of the big four cellular providers did better. While T-Mobile didn't make it anywhere near the top of the ratings, it did do significantly better than the other three big providers. In particular, the company earned higher marks for value.
Small Cell Providers Have Big Fans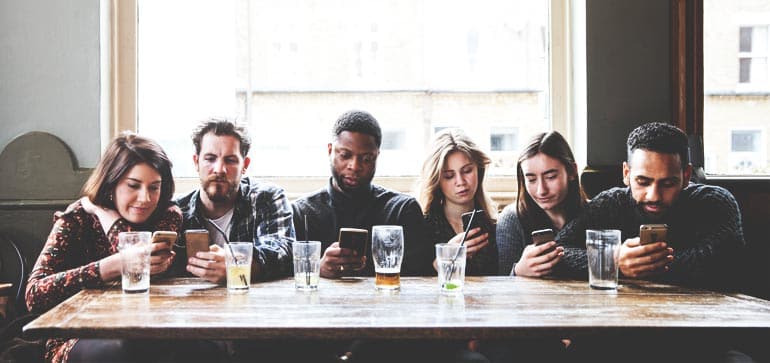 Cell-phone service can be very expensive, especially if you have a family that uses lots of connected devices—smartphones, tablets, smartwatches, and more. And there's nothing more frustrating than paying a hefty monthly bill while feeling like you're not getting your money's worth.
So it's no surprise that our top-rated carriers received high marks for value. The worst performers in our survey received some of the worst ratings in that area.
Consumer Cellular, which was at the top of the ratings overall, also got a top-notch rating for customer support.
Project Fi, a prepaid service launched by Google last year, got high marks for value, availability, and its data service. But it didn't do as well as Consumer Cellular when it came to voice quality.
As a group, prepaid services, where customers pay in advance for packages of voice minutes, text messages, and data, received higher scores for value. Companies such as Project Fi, Ting, and Republic Wireless keep rates low by leaning heavily on WiFi networks, even for making phone calls and sending text messages. And they charge customers only for the data they use rather than a monthly allotment of data they might not need.
But while they have their fans, prepaid plans still lag traditional ones in popularity. Just 13 percent of those surveyed said they use a prepaid service.
One disadvantage of these cell providers is that they offer a limited selection of phones. You're not going to be able to use the latest iPhone or Samsung with most of them. For example, Project Fi works only with the Google Pixel 2 and Pixel 2 XL, and with last year's Pixel XL, along with the One Moto X4.
Consumer Cellular offers more phones, including the iPhone X and Samsung's Galaxy S8 and Note8. It also pushes lesser-known models from Alcatel, Motorola, and ZTE.
Breaking Up Is Hard to Do
Regardless of which carrier they use and how much they like it, consumers don't switch providers very often.
When asked what their top reasons were for choosing their current carrier, 46 percent of those surveyed said it was because they were long-term customers.
In fact, 86 percent of those surveyed said they had been with their carrier for more than two years, with some of them citing the reliability of the provider's service and others saying they thought about leaving but couldn't find a better alternative.
Among those who did switch carriers within the past two years, over half said cost was the main reason. And nearly one-third of those who switched said they got more reliable network coverage or better reception by doing so.
Shopping links are provided by eBay Commerce Network and Amazon, which makes it easy to find the right product from a variety of online retailers. Clicking any of the links will take you to the retailer's website to shop for this product. Please note that Consumer Reports collects fees from both eBay Commerce Network and Amazon for referring users. We use 100% of these fees to fund our testing programs.