When you shop through retailer links on our site, we may earn affiliate commissions. 100% of the fees we collect are used to support our nonprofit mission.
Learn more.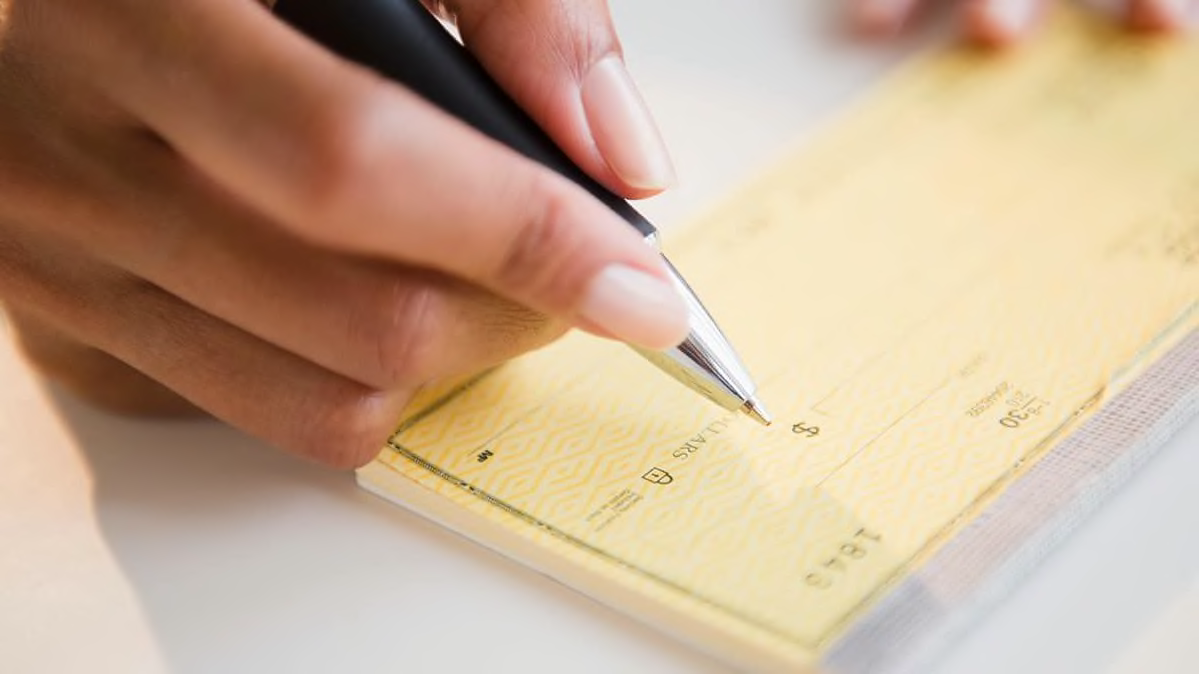 Late last week the Department of Justice announced the indictment of four people on charges of using two Indiana sham charities to trick donors into believing they were giving to a legitimate veterans organization.
The four were accused of creating the Wounded Warrior Fund and the Wounded Warrior Foundation and misleading some people into thinking they were donating to a legitimate national charity, the Wounded Warrior Project, a Florida-based organization.
Instead of putting the money toward clothing, school supplies, and food baskets, the alleged fraudsters were accused of using donations worth more than $125,000 for personal gain and spending some of the proceeds at tobacco and liquor stores, medical providers, and even a casino.
The attorney for James Linville, whom the Justice Department described as the leader of the alleged conspiracy, could not be reached for comment.
Charity watchdogs and Justice Department officials say the case shows how important it is for donors to pay close attention when making charitable contributions. While many groups have similar names because they address like causes, such as cancer research, others adopt names of respected groups in hopes of diverting donations from worthy charities.
Some of those groups do little, if anything, to support their causes, or they may even be scams, says Bennett Weiner, chief operating officer of the charity watchdog BBB Wise Giving Alliance.

Timothy Horty, a spokesman for the U.S. Attorney's Office for the Southern District of Indiana, which is overseeing the case, says, "It is everybody's responsibility to do their due diligence and make sure they know who they are giving their funds to."
Daniel Borochoff, president and founder of the watchdog CharityWatch, says if you're not careful, you could end up giving to the wrong group.
The New York-based Breast Cancer Research Foundation, a group with high ratings from the charity watchdogs, for instance, could be confused with the American Breast Cancer Foundation, located in Maryland.
Another example, he says, is the New York-based American Foundation for the Blind, which gets a rating of B- from CharityWatch, and the Virginia-based American Council of the Blind, which gets a rating of F from the watchdog.
What to Do
Before making a donation, take these steps to ensure your funds will be used as you expect:
Check the name with charity watchdogs. The three big ones are the BBB Wise Giving Alliance, CharityWatch, and Charity Navigator.
Be sure the name matches the group to which you want to donate. A search of the term "warrior" on the Wise Giving Alliance website turned up 22 nonprofits, 15 categorized as raising funds for veterans and the military, which can be confusing. Of those, 11 failed to meet at least some of the watchdog's charitable standards.
Use caution when searching online. Be careful if you're using a web search to find a specific group by name or one devoted to a cause you want to support.
When we searched for "children's wish," the first page of Google results included high-rated Make-A-Wish America, based in Arizona. But it also listed the Georgia-based Children's Wish Foundation International, which received an F rating from CharityWatch and one star from Charity Navigator.
Avoid giving to telemarketers. Don't feel pressured to give if a group solicits you by phone, even if a caller claims to be a veteran, police officer, firefighter, or anyone else you want to support, advises Borochoff. The Justice Department alleged that Linville raised money for the two sham veterans groups by using an official sounding name—Sgt. Bob Davis.
So what do you do? One option, says Weiner, is to tell the caller you want to research the group first. If you decide to donate, you can then do so directly on the group's website, as long as you're sure it's the right one.