When you shop through retailer links on our site, we may earn affiliate commissions. 100% of the fees we collect are used to support our nonprofit mission.
Learn more.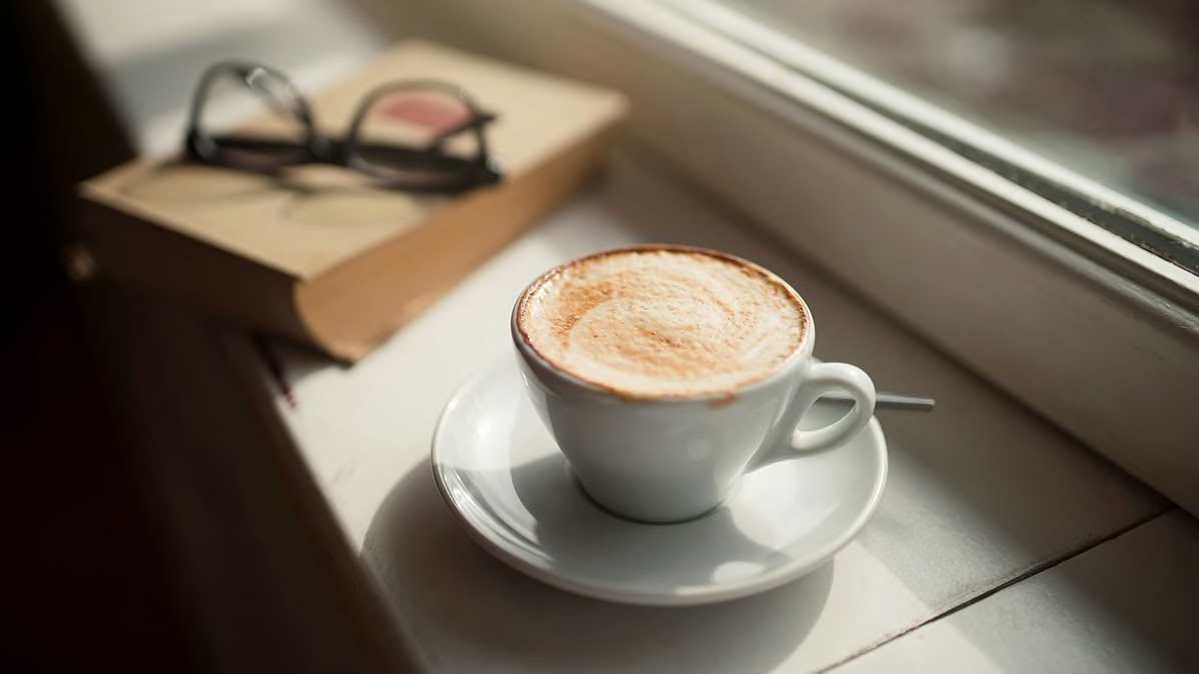 You love a good latte. But maybe you've never thought of making one at home because you assumed you'd have to buy an expensive espresso maker. News flash: You don't actually need fancy equipment to make a latte.
We asked the coffee taster who helps assess coffee makers in Consumer Reports' tests for his secrets to making great lattes without all the extra equipment (he's an anonymous tester who tastes coffee for boutique and major coffee brands).
Below, you'll learn everything from the kinds of coffee beans to buy to frothing milk without a milk frother. And if after reading the steps you decide you'd like to upgrade to a coffee maker capable of making lattes after all, we've picked out the top models from our tests that turn out delicious espresso drinks lickety-split.
For more on our top-performing coffee makers and coffee grinders, CR members can view our coffee maker and coffee grinder ratings.
Secret #1: Start With Whole Beans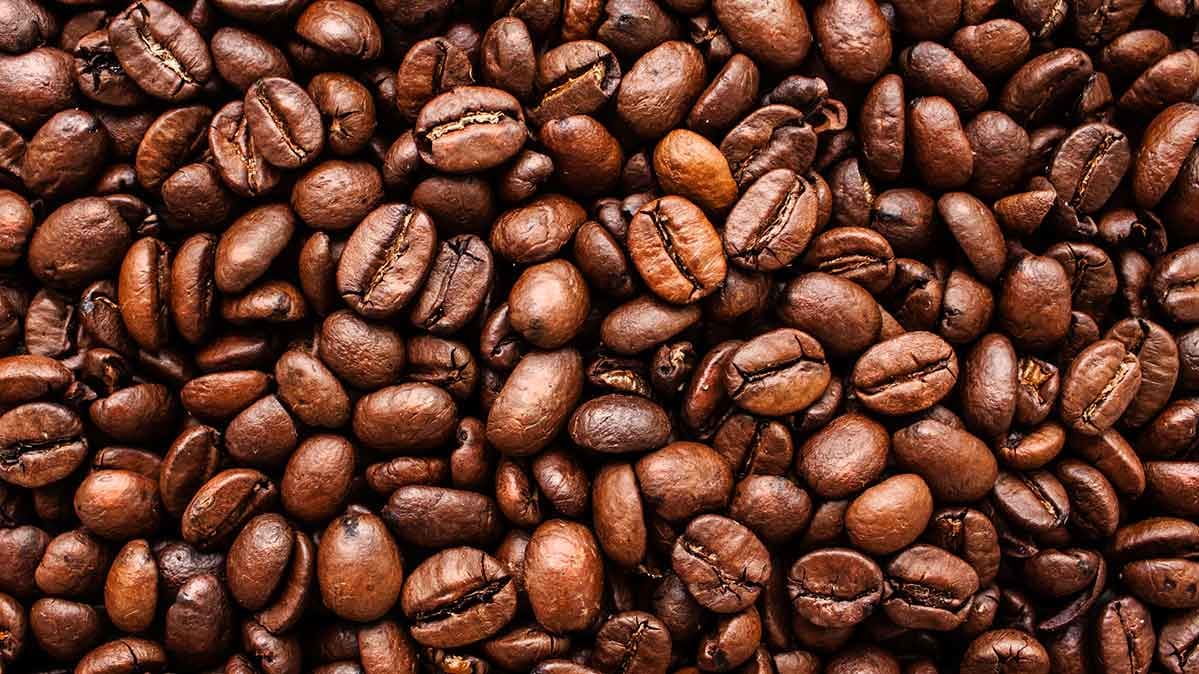 Believe it or not, you don't need to buy espresso beans. Medium to dark roast coffee that's finely ground is great for lattes, says our coffee taste tester. Grind them fresh for each brew to get the most flavor, though (oxygen robs flavor from pre-ground beans).
Use a high-quality burr grinder like those in our coffee grinder ratings or see our review of the best and worst burr coffee grinders. Our taste tester prefers Baratza grinders, and the Baratza Encore Conical Burr Grinder we tested earns a Very Good rating for fine grind performance.
Whatever you do, don't rely on a spice grinder. "If all you've got is a spice grinder, then using the pre-ground beans is probably going to give you a better cup," says our taste tester. That's because spice grinders use blades, which don't yield as consistent a grind as burr grinders that actually crush the coffee beans.
Secret #2: Use an Espresso Maker Alternative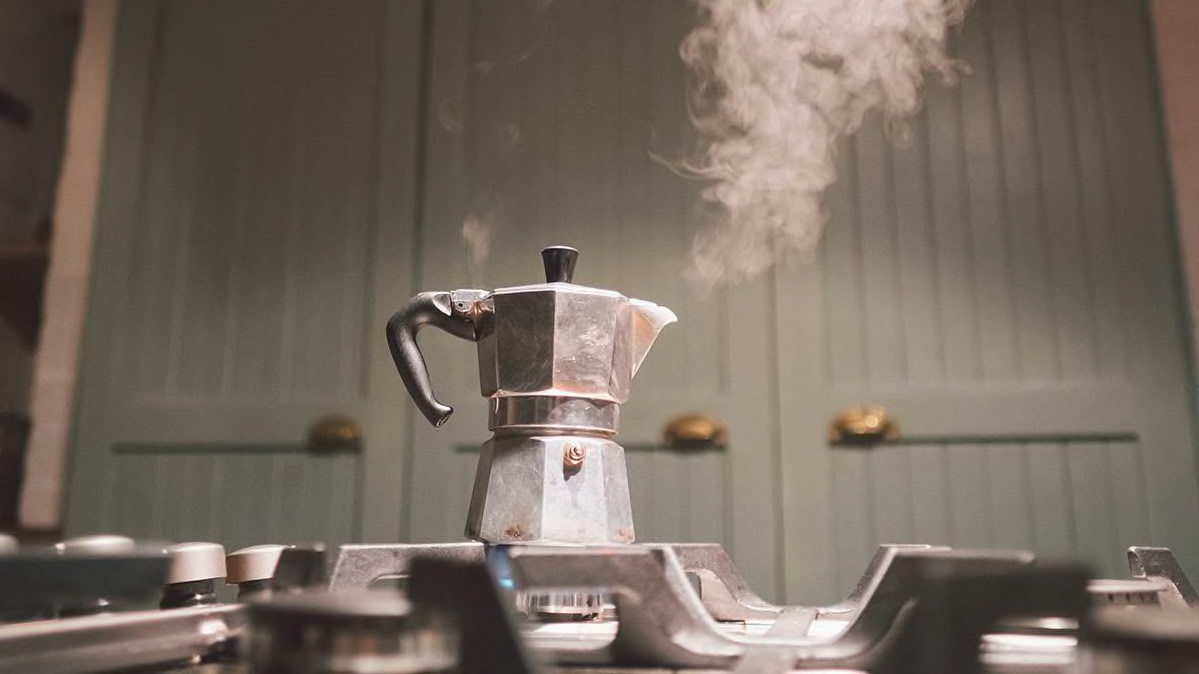 Skip the expensive espresso maker and use an AeroPress ($30) or a moka pot ($30 to $70 for those made by the popular Italian brand Bialetti) to brew espresso. Both use pressure to force water through the coffee grounds, similar to a real espresso machine. They yield brews that taste pretty darn close to the real thing (a regular coffee maker won't yield as rich a brew).
With the AeroPress, you just put it over a mug, and add fine coffee grounds and hot water. Then stir the water around for 10 seconds and use a plunger to slowly force the brew through the filter and into your mug.
Moka pots consist of three chambers that, when heated on a stove, force water through fine coffee grounds and a filter so you get espresso in the top chamber that you can pour out.
Secret #3: Skip the Milk Frother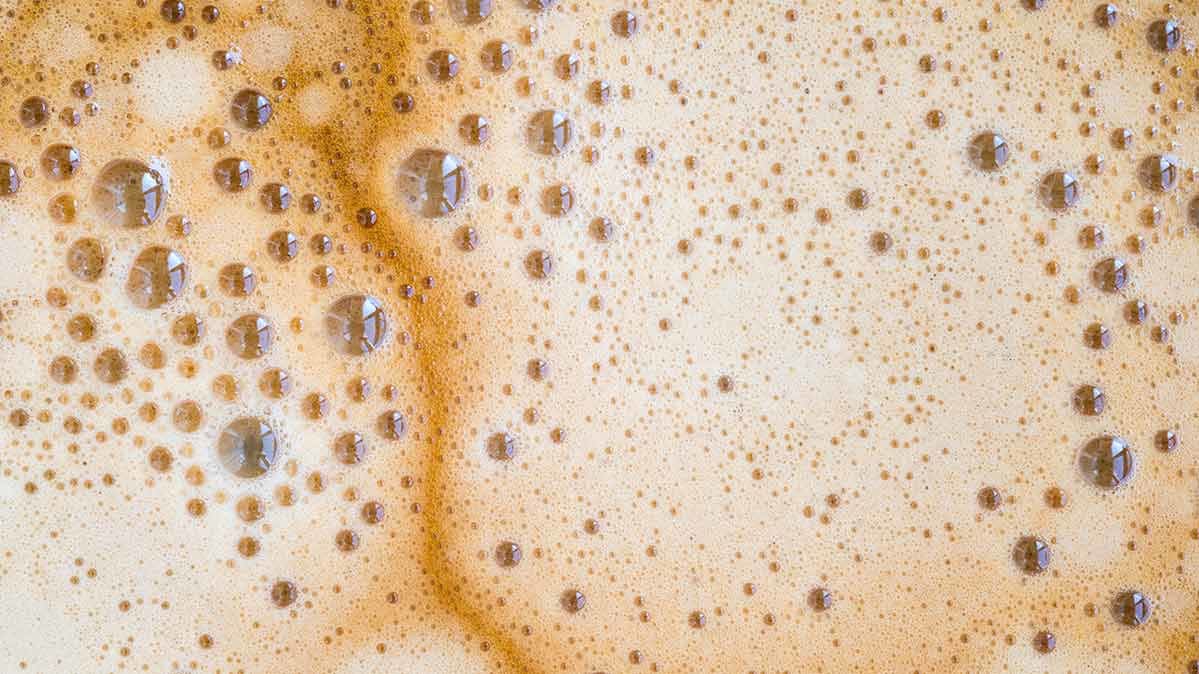 You don't need a milk frother or an espresso maker's steam wand to make foamed milk for your lattes. A blender, hand mixer, or French press will do the trick.
With a blender, simply pour warm milk into it and blend until you achieve your desired level of froth. The hand mixer method is similar, just pour warm milk into a bowl and aerate it. For the French-press method, our expert taste tester says to pour your warmed milk into the French press and pump it up and down repeatedly until you get a frothy milk.
Best Coffee Makers for Lattes
You'd rather have a machine do all the work? Below are three of the best combination coffee/latte makers from our tests, all of which come with a milk frother. For more options, see our guide for the best combination coffee makers.
Mr. Coffee Occasions BVMC-O-CT
CR's take: The Mr. Coffee Occasions BVMC-O-CT is a combination coffee and espresso machine with a twist—it can brew coffee from either fresh grounds or Keurig K-Cup pods. This Mr. Coffee also features a built-in milk frother, allowing you to make lattes and cappuccinos. It earns a Very Good rating for brew performance in our tests, and our testers found it's fairly convenient to use. This model also comes with a thermal carafe, a removable water reservoir and drip tray, a permanent filter, and auto-shutoff.
Nespresso by DeLonghi Lattissima One Espresso Maker EN500BW/W
CR's take: If you're a fan of Nespresso's proprietary coffee capsules, you might want to try the Nespresso by DeLonghi Lattissima One Espresso Maker EN500BW/W. Using Nespresso OriginalLine capsules, it can brew coffee and espresso as well as lattes and cappuccinos using a built-in milk frother and tank that dispenses milk foam right into your cup. (That means you won't have to froth milk in a separate cup, as you would with other machines.) This appliance receives strong scores in our lab tests, and Nespresso pod machines, as a group, receive an Excellent rating for owner satisfaction.
Ninja Specialty CM401
CR's take: A more affordable take on Ninja's Coffee Bar brewers, the Ninja Specialty CM401 is a terrific all-in-one machine, capable of brewing hot and iced coffee, lattes, macchiatos, and other specialty brews. In our tests it receives an Excellent rating for brew performance, and its glass carafe is easy to hold and pour. This model is also packed with features, including an over-ice brew mode for iced coffee, a built-in milk frother, brew-strength control, and brew-size adjustment for everything from travel mugs to full carafes. It's one of the most versatile coffee makers we've tested.