When you shop through retailer links on our site, we may earn affiliate commissions. 100% of the fees we collect are used to support our nonprofit mission.
Learn more.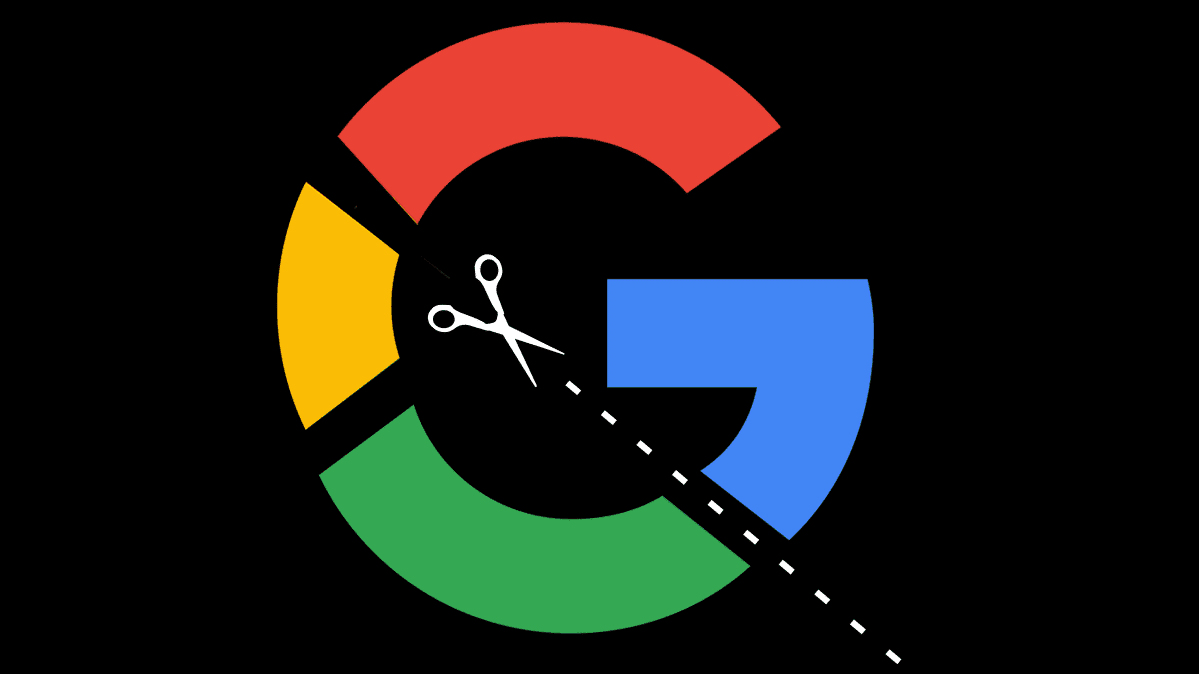 Internet giant Google has a big target on its back.
The attorneys general of 48 states, Puerto Rico, and the District of Columbia launched an antitrust investigation into the company, promising to examine its dominance in online search, advertising, and the collection of consumer data.
Google's "overarching control" in these areas has the potential to harm ordinary Americans by "undermining consumer choice, stifling innovation, violating [their] privacy, and controlling the flow and exchange of information," according to a statement by Michigan Attorney General Dana Nessel.
Google has promised to cooperate with the new investigation. "We have always worked constructively with regulators and we will continue to do so," Kent Walker, Google's senior vice president of global affairs, said in a blog post.
This investigation is the latest example of how government officials are looking at ways to address potential abuses by the country's major tech companies.
In the past couple of years, new privacy legislation has been passed in a number of states and is being discussed on the federal level. Both Facebook and Google's YouTube have been fined by the Federal Trade Commission in recent months for consumer data violations, and Congress has said it would investigate possible anti-competitive business practices by all of tech's big four: Amazon, Apple, Facebook, and Google.
In addition to the Google investigation, a handful of states also launched a new joint probe into Facebook, led by New York Attorney General Letitia James.
"There's a growing bipartisan recognition that big tech companies have gotten away with breaking the spirit if not always the letter of the antitrust laws," says Justin Brookman, director of privacy and technology policy at Consumer Reports. "This is a part of a concerted effort to rein in some of that behavior."
Details on the new investigation are sketchy, leaving room for lots of questions and confusion among the people who use Google's services—and have their data collected by the tech giant—every day. Here are some answers.
How Long Will the Investigation Take?
Experts caution that today's announcement only marks the beginning of what promises to be a long process. "I think anything less than two years is unrealistic," says Alex Harman, competition policy advocate with Public Citizen, an advocacy group.
The company's wide-ranging businesses include, but aren't limited to, search, Gmail, YouTube, the Android operating system, Google's own Android phones, and several closely related advertising systems that touch every part of the online advertising business. That includes letting other companies plan where and how to advertise, accepting ads on Google's own sites, and placing ads all over the web.
The investigation's first target may be Google's ad business, where the company derives the bulk of its revenue. According to eMarketer, a research firm, the company takes in more than a third of all online ad revenue in the U.S.
However, the attorneys general could look at a wide range of business practices.
Investigators will be looking for ways that Google might stifle competition, rather than just the company's size and success, experts point out. "Being big is not inherently illegal," Harman says.

Will Google Be Broken Up?
The most famous antitrust cases in U.S. history include the dismantling of Standard Oil and AT&T, but most antitrust cases don't end that way.
"In the history of antitrust, breakup has not been a common outcome," Harman says.
And, according to CR's Brookman, it's not easy to see regulators moving to break Google apart into separate businesses, especially along the lines of the company's past acquisitions. The company arguably expanded into new businesses rather than extending its control of a single area by purchasing YouTube in 2006 and Nest in 2014, he says.
By contrast, Facebook's most prominent acquisitions have included Instagram and WhatsApp, which are both social media companies that arguably could have been strong Facebook competitors.
"It'd be a harder case to break Google up under existing law," Brookman says.

Would a Google Breakup Be Good for Consumers?
Scott Galloway, a professor at New York University and the author of the best-selling book "The Four: The Hidden DNA of Apple, Amazon, Facebook, and Google" (Portfolio, 2018), views these antitrust investigations as an opportunity to open up room for more innovation and the launch of new businesses and services.
"There are very few government actions—regulations, wars, taxes—where you can look back and say, "Almost every time they did this, it worked out.' Except antitrust," Galloway told Consumer Reports earlier this year. "Antitrust is sort of batting a thousand."
However, experts say, it's much too early to say how a potential breakup of the company would be carried out—and currently, many consumers like the integration of Google services from email to mapping to Google's online storage services, and more.
What Are the Investigators' Other Options?
Before invoking the so-called nuclear option of a breakup, investigators are likely to try a so-called behavioral option, experts say.
As just one example, the company could be restricted in how it preloads Google-owned apps on Android phones. Almost a generation ago, Microsoft avoided being split into two companies as a result of an antitrust case, but it had to make changes, including ensuring that other companies could supply software for Windows computers.
A potential problem with this approach, according to George Slover, senior policy counsel at Consumer Reports, is that attorneys general generally don't have the resources for ongoing refereeing. "That kind of agreement can be easy to weasel out of," he says.

Will These Probes Increase Privacy for Consumers?
Google collects and monetizes a vast amount of consumer data, more than any other company, including Facebook. And that leads to privacy concerns.
However, Brookman says, antitrust investigations tend to focus on competition issues, so negotiations would be likely to center on getting potential competitors access to Google's consumer data rather than minimizing Google's data collection in the first place.
"I really don't think addressing competition is the way to solve privacy issues," he says. "I think that new privacy laws are the way to protect privacy."