When you shop through retailer links on our site, we may earn affiliate commissions. 100% of the fees we collect are used to support our nonprofit mission.
Learn more.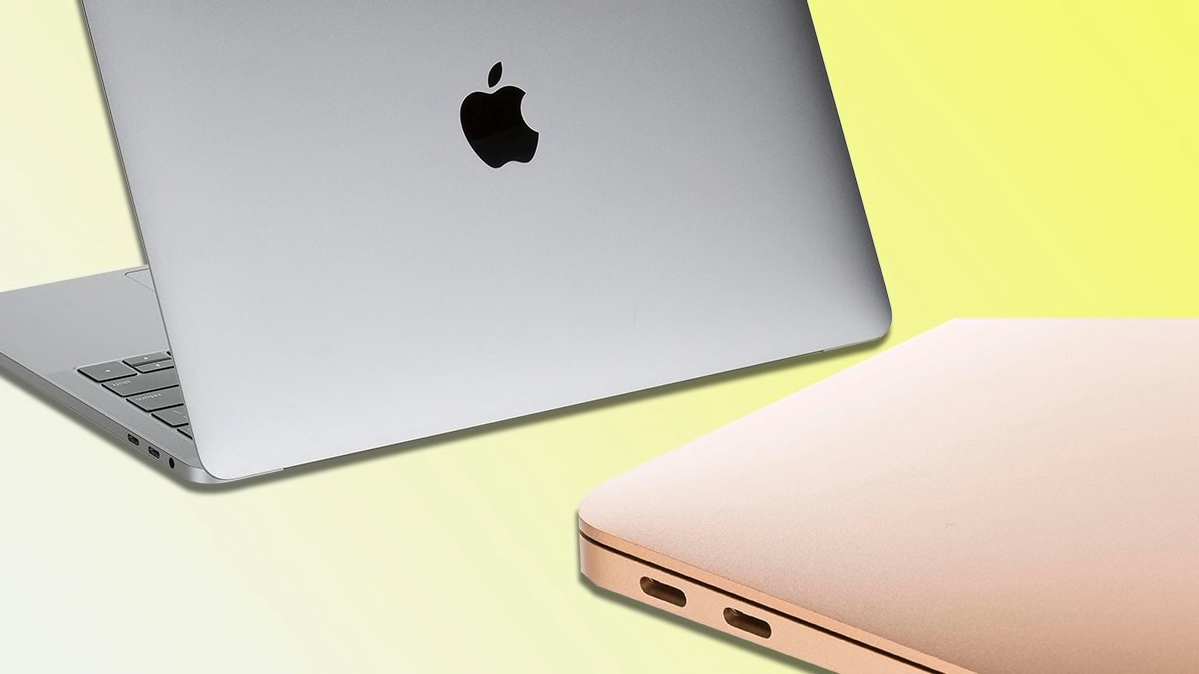 When you're shopping for a computer, it's easy to see why people love Apple. If you long to do more than swap emails and browse the web, the company's Mac lineup has you covered, whether that means designing birthday invitations, touching up vacation photos, or editing your labor-of-love baseball podcast.

In our member surveys, the brand consistently earns high marks from Consumer Reports members for predicted reliability and owner satisfaction.
But it's not always easy to choose the right model, especially if you don't follow the latest developments in the world of tech. So we've created this helpful guide.
Later this year, for example, Apple will begin shifting away from Intel processors in favor of processors the company has designed itself. According to Apple, this new "Apple silicon" will provide consumers with not only top-flight efficiency and performance but also the ability to run iPhone and iPad apps on their computers.
That's certainly worth noting, but if you need a new Mac right now, there's no reason to delay the purchase, says Richard Fisco, who oversees electronics testing at Consumer Reports.
His rationale is simple: Today's Macs already provide solid performance, good battery life, and support for a diverse array of apps, from Apple Keynote to Google Chrome to Microsoft Word. In all, there are thousands of third-party options available in the Mac App Store.
And while the next-generation Macs are likely to be very good—Apple's computers tend to do quite well in our ratings—there's no guarantee the shift to a new processor will be seamless.
"I tend to be a cautious shopper," says Antonette Asedillo, who manages the computer testing at CR. "We can't say yet how well the new processors will perform on the Macs, though I look forward to seeing those test results."
For now, we'll walk you through the current Mac lineup, which includes everything from powerful notebooks designed to suit the demanding work of digital professionals to tiny desktop computers that artfully juggle the demands of all who inhabit your family room.
Each year, Consumer Reports tests dozens of computers, including almost every Mac released. In our evaluation, we consider performance (do apps run smoothly?), versatility (are there sufficient ports to plug in your accessories?), and battery life.
With all that knowledge in hand, we have a clear idea of where Mac computers excel. Here's what you need to know to choose the best model for you.

MacBook Air or MacBook Pro?
Apple makes two laptop computers, the MacBook Air and MacBook Pro. Both do well in our ratings, but they're aimed at different audiences.
The Air, which starts at $1,000 and comes in one size (13 inches), is a smart choice for everyday use. It's capable of running a wide variety of apps, whether that's a web browser such as Chrome, Firefox, or Safari; a word processor like Google Docs, Pages, or Word; or a spreadsheet in Excel, Numbers, or Sheets.
At 2.8 pounds, it's lightweight (you'd hope so with a name like Air) but not uniquely so. The 13-inch Microsoft Surface Laptop 3 (2.8 pounds), 13-inch Dell XPS (2.7 pounds), and Apple's own 13-inch MacBook Pro (3 pounds) are comparable. And the 13-inch LG Gram weighs an almost unbelievable 2.1 pounds.
In terms of specs, the Air starts with an Intel Core i3 processor, 8 gigabytes of memory, and 256GB of solid-state storage. (Don't know what solid-state storage is? We've got you covered.) You can expect the battery to last between 7 and 13 hours, depending on how hard you push it. We subject all laptops to two battery tests: one that runs the battery down with lightweight tasks like web browsing and another with taxing fare such as 4K video streaming.
But what if you need more horsepower for those taxing chores?
That's where the MacBook Pro comes into play.
That model starts at 13 inches, but it's also available in a 16-inch size for those who prefer a larger screen. The specs are beefier, too.
While the Air starts with a dual-core Intel Core i3 processor, the Pro starts with a quad-core Intel Core i5. That means you'll spend less time waiting for videos to render or complex, ad-laden websites to load.
And while the Air and Pro both open with 8GB of memory and 256GB of solid-state storage, the Pro has a much higher ceiling: It can be configured with up to 64GB of memory and a whopping 8 terabytes of solid-state storage. It costs a princely sum to reach those heights, but there are many options in between.
The Pro also has four Thunderbolt 3 ports for external accessories like mice and memory card readers. By contrast, the Air has just two. (Note that the Air and Pro both use those ports for the power cord, which means Air users have only one free port when the laptop is plugged into a power outlet.)
The Pro's screen offers higher brightness levels, too, which is useful if you enjoy working outside. A brighter screen is easier to see in direct sunlight.
The Pro can also be configured with a higher-end graphics card from AMD, which makes it the better choice for serious gamers (though Macs still lag behind PCs when it comes to game selection).
So where does that leave us?
The MacBook Air and MacBook Pro are both solid choices. What it comes down to, really, is how much you want to invest in high-end specs for tasks like photo editing, video rendering, and game play. The Air starts at $1,000. For the 13-inch Pro, it's $1,300; 16-inch Pro, $2,400—and that's before you add the memory and storage that truly separate them from the Air.
So if you're not planning to use the laptop for creative work, the Air might be the better choice.
Is a Desktop Mac a Better Choice?
Desktop computers are still a thing, and typically offer more bang for the buck in terms of power and performance. If you don't need to do your web browsing on the go (or parked on the couch in the living room), a desktop Mac might be the better choice.

There are two solid options in our ratings: the Mac Mini and the iMac. Once again, they're aimed at different users.
The Mac Mini starts with an Intel Core i3 processor, 8GB of memory, and 128GB of solid-state storage. Here in mid-2020, those are modest specs, but they're sufficient for everyday tasks like emailing, web browsing, and, yes, chatting on Zoom.
Better yet, if you already own a mouse, keyboard, monitor, and webcam, the Mac Mini, which starts at $800, is the least expensive way to buy a Mac today. It's priced low because it's up to you to supply the standard accessories. It's like going to a restaurant where you take your own bottle of wine.
The iMac, on the other hand, comes with a mouse, keyboard, built-in webcam, and your choice of monitor: a 21.5-inch option for $1,100 or a 27-inch option for $1,800.
That makes it a better fit for most families.
The baseline specs are better, too. The iMac has an Intel Core i5 processor, 8GB of memory, and a 1TB hard disk drive. (Hard drives are not as fast as solid-state drives, but they're less expensive—particularly at larger storage volumes like 1TB.)
Apple also sells a 27-inch iMac Pro for $5,000. We haven't tested that one, but it has premium specs—an Intel Xeon processor (which is a tier above Intel's Core processors) and up to 256GB of memory and 4TB of solid-state storage. All that firepower might be useful if you spend your days using advanced video-editing apps like Final Cut Pro or game-development apps like Unity or Unreal Engine. For everyone else, it's probably overkill.
So which desktop Mac is right for you?
The Mac Mini is a bargain for consumers happy to supply the keyboard, mouse, and monitor. For everyone else, the iMac is the better choice. Everything you need is right there in the box.
The added power may come in handy, too, for tomorrow's apps, which inevitably require more muscle.