When you shop through retailer links on our site, we may earn affiliate commissions. 100% of the fees we collect are used to support our nonprofit mission.
Learn more.

Dear CR supporter,
Thank you for supporting Consumer Reports! We value your commitment to putting the safety and health of consumers first.
As a donor, you make it possible for us to remain true to our mission to be unbiased and independent in our testing, rating, and reviews. Please enjoy this inside glimpse of how your donations are making a difference in the lives of all consumers.
With gratitude,
Shar Taylor
VP, Development
---
​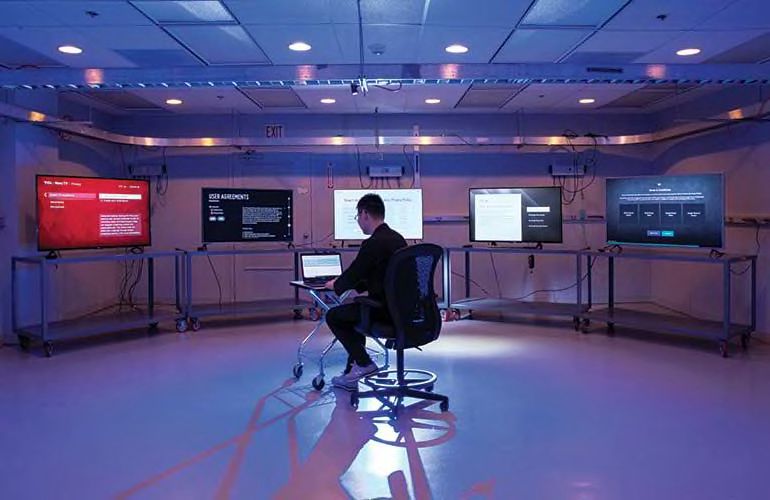 TV Privacy Testing Results
Last year, Consumer Reports launched an ambitious new effort to help consumers make smart choices about connected products and services. It's a big undertaking, but we know personal privacy and data security are critically important to consumers. Generous support from our donors makes this work possible.
How do you test an app, a smartphone or an interactive refrigerator? Last March, CR and its partners published a new "Digital Standard." The idea was to identify criteria against which we can test, rate and review products and services that connect to the Internet.
So, we know what we want to test, but then we had to figure out how. Testing software is much harder than testing a washing machine or a blender, but we have now published the findings from our first ever tests using the Digital Standard.
We started with smart TVs because they are popular—there are more than 101 million in the country. Our tests found that millions of smart TVs can be controlled by hackers exploiting easy to-find security flaws—this includes Samsung televisions, models made by TCL, and other brands that use the Roku TV smart-TV platform.
What's more, we found the TVs collect detailed information on their users, which raises privacy concerns. "For years, consumers have had their behavior tracked when they're online or using their smartphones," CR's Justin Brookman, director of privacy and technology, noted. "But I don't think a lot of people expect their television to be watching what they do."
Read more about our Smart TV findings in the May magazine issue.
---
​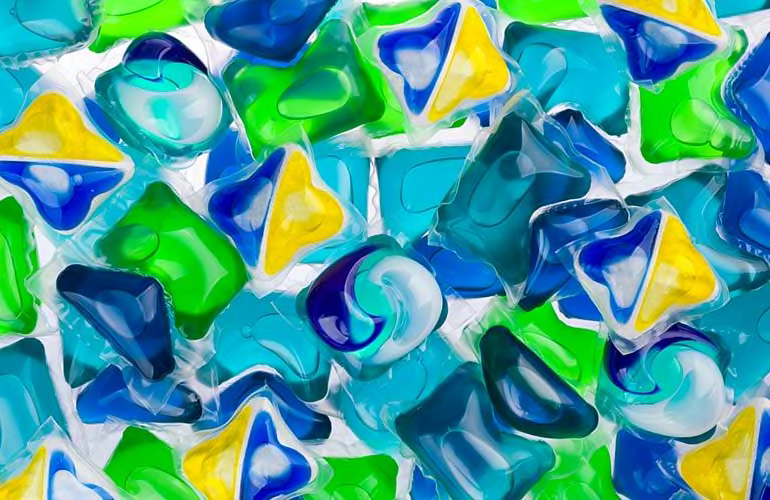 CR Highlights Dangers of Misuse of Laundry Pods
CR stopped recommending the use of laundry pods with their candy-like design and concentrated detergent use in 2015 because of their comparatively high levels of injury. We had been actively warning the public about their dangers for several years prior. The problem is, if ingested, the pods burn quickly through the lining of your mouth and stomach. They pose a safety risk to households with children under the age of 6 or residents with a cognitive impairment, such as dementia. Eight deaths have been linked to ingestion and poison centers received more than 50,000 related calls over the last five years. And now, teenagers are daring each other via social media to eat the pods.
So what is CR doing about this? We have issued advisories to consumers to call out the dangers. We are urging manufacturers to make the pods safer by making them look less like candy and making the outside taste bitter. And we have supported the efforts of New York state legislators to require additional safety measures. We will continue to report on this issue and to keep up the pressure on manufacturers to solve this problem through safer design.
---
​
CR Takes Action After E. Coli Outbreak
When CR learned late last year that people in the U.S. and Canada were falling ill from a dangerous strain of E. coli bacteria, we investigated. Canadian health authorities had identified romaine lettuce as the source of an outbreak and were advising people to eat other salad greens. The U.S. Centers for Disease Control confirmed to CR early this year that the strain of E. coli detected in the U.S. was "a virtual genetic match" with the one in Canada, but did not issue an advisory.
The data spoke so strongly to our experts that we felt compelled to issue a recommendation to the public to avoid eating romaine lettuce. When we spoke out the public listened—more than 1.2 million people came to the CR website and millions more heard the story from other media outlets, with the news generating 1,200 additional stories. At the end of January, U.S. food safety and health officials declared an end to the E. coli outbreak linked to leafy greens and CR ended its advisory.
---
​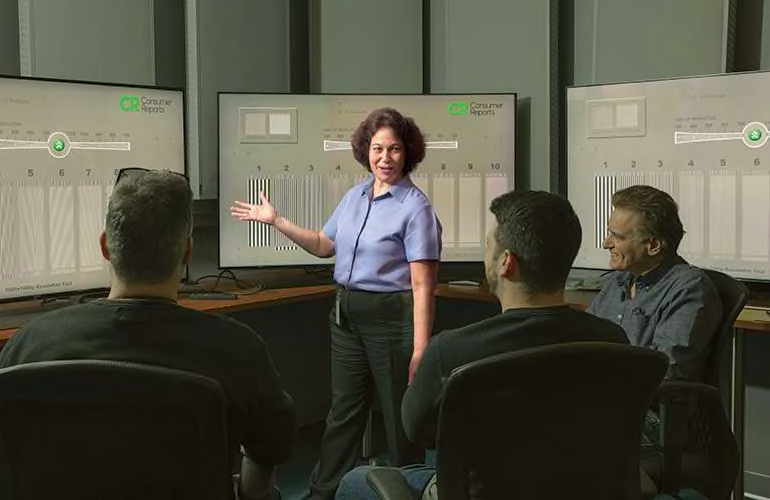 Meet Maria Rerecich: Director of Electronics Testing
Maria Rerecich joined CR in 2013 as Director of Electronics Testing. She heads a team of engineers and technicians who evaluate and rate consumer electronics products, apps, and connected devices. She spent 29 years in the semiconductor industry where she was responsible for computer chip design and testing. Maria holds Bachelor's and Master's degrees in Electrical Engineering from MIT.
Why did you join CR?
I had been a long-time CR subscriber before I began working here five years ago. I was excited to join CR so that I could use my electronics testing background to give consumers solid information on which to base purchasing decisions. It was very cool to see the wide range of products we test here—in my department alone, we test twenty categories of consumer electronics products, such as TVs, phones, laptops, printers, smartwatches, and headphones.
What has changed most in consumer electronics testing since you arrived at CR?
Products are increasingly becoming connected to the internet. Besides consumer electronics products being internet-connected, or "smart", such as smartphones, smartwatches, and smart TVs, there are also more and more products outside of traditional consumer electronics that are becoming internet-connected, such as refrigerators, light bulbs, and even gas grills. These present challenges because, besides the usual functional testing of the hardware product, now we need to pay attention to other characteristics such as how easy it is to connect to the internet, usability of the mobile apps that can control it, and so forth.
Last year, CR launched its data privacy and security initiative and we recently wrapped up testing TVs. What surprised you most about the findings?
We tested a sampling of five TVs, one from each of the major brands, for aspects related to digital security and data privacy. From a security standpoint, two of the TVs had fairly simple vulnerabilities that could let someone in a completely different location control the TV without the user's knowledge or permission. With respect to data privacy, we found it is very confusing when initially setting up a TV to understand what permissions are not necessary for functionality, and how to change those settings after initial setup is completed. We published an article recently that would show how to access those settings for each of the top brands.
What can CR members do to protect their online security?
The most important thing anyone can do to protect their online privacy and security is to keep software and apps updated to the latest versions. Besides improving functionality, many updates include patches for newly-found security vulnerabilities. If you can configure your systems to automatically update, that is also a good idea.
I also recommend setting up two-factor authentication on any of your accounts that offer it. This is especially important for financial and email accounts. When you try to login to an account that has two-factor authentication enabled, it will typically text a code to your cell phone that you need to enter to complete the login. It's an extra step, but it increases your security because in order to access your account, someone needs both to know your password and have your cell phone.
---
​