As part of closing down, RadioShack is emptying out the company museum at its headquarters, and its corporate archives and vault of memorabilia. That means that the company is selling some valuable and cool items, and some boxes of random crap that seemingly have no value to anyone. Here's a tour of the best items in the auction, with some cool stuff and some crap.
Update, 6/5/17: We noticed that some of these links were no longer working, notably the awesome 1984 Sales Leader belt buckle. Consumerist checked in with UBid Estates, the local company running this corporate estate sale, and they told us that RadioShack asked them to take down around 140 items, without giving a reason why.
All of these are real things that you can bid on until July 3 July 10, along with Leaders Club jewelry, photos of past company executives, and some very weird corporate art.
1. A gold record for an album of trucker songs
Turns out that during the CB radio fever era, the Shack released its own theme album, a compilation of trucker songs. It apparently sold well enough to receive a gold record. This is not the only gold record in the auction, either.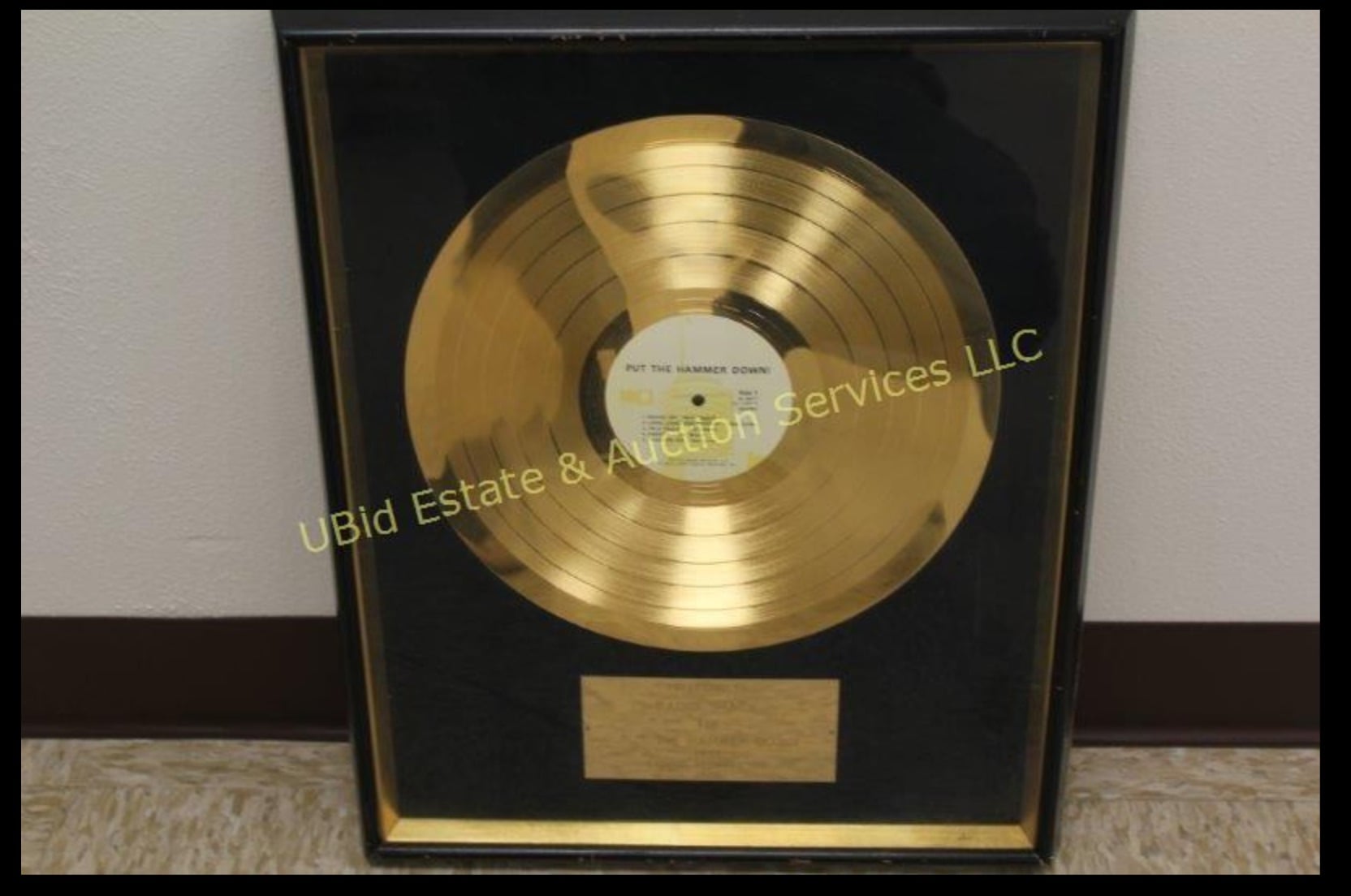 The special award was even commemorated in an issue of Billboard from 1979.
What's the title mean? "Put the hammer down" was CB radio slang accelerating to full speed, and the record was produced by Capitol for Realistic Records, what we're guessing was a novelty label owned by RadioShack. The Shack, of course, sold CB radios, making it a natural place to sell records full of trucker music.
You want to hear it? Fortunately, the internet always provides. Yes, the song "Convoy" is on there.
https://youtu.be/WMJcYA47wYc?t=55s
2. A very large answering machine
Do you remember when answering machines were novel technology, and the size of a breadbox? The RadioShack archives remember.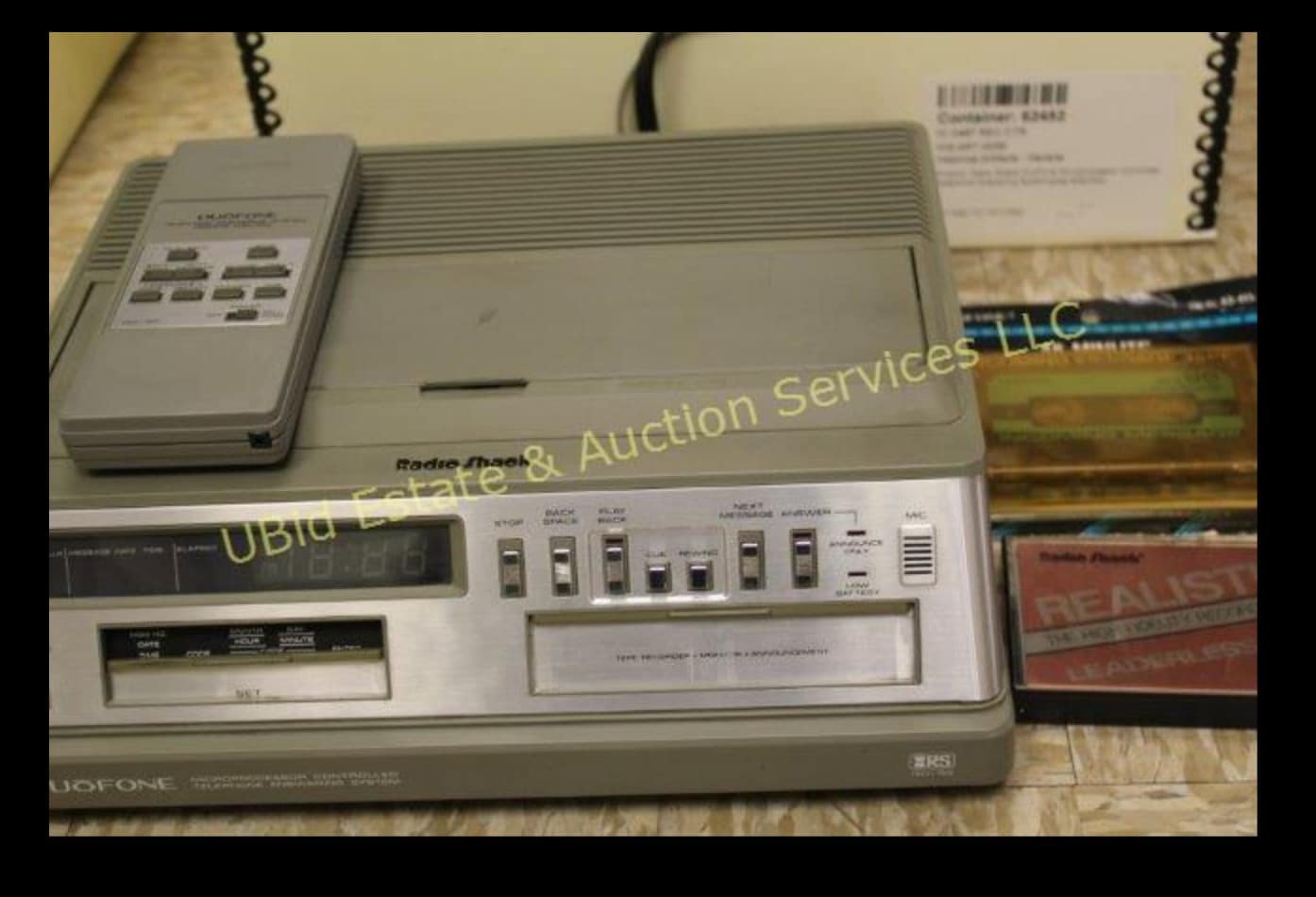 3. A notebook computer from 1983
This TRS-80 model 100 is one of many vintage Tandy computers for sale. Yes, it's an early notebook computer that looks like a word processor, but you secretly want it, too.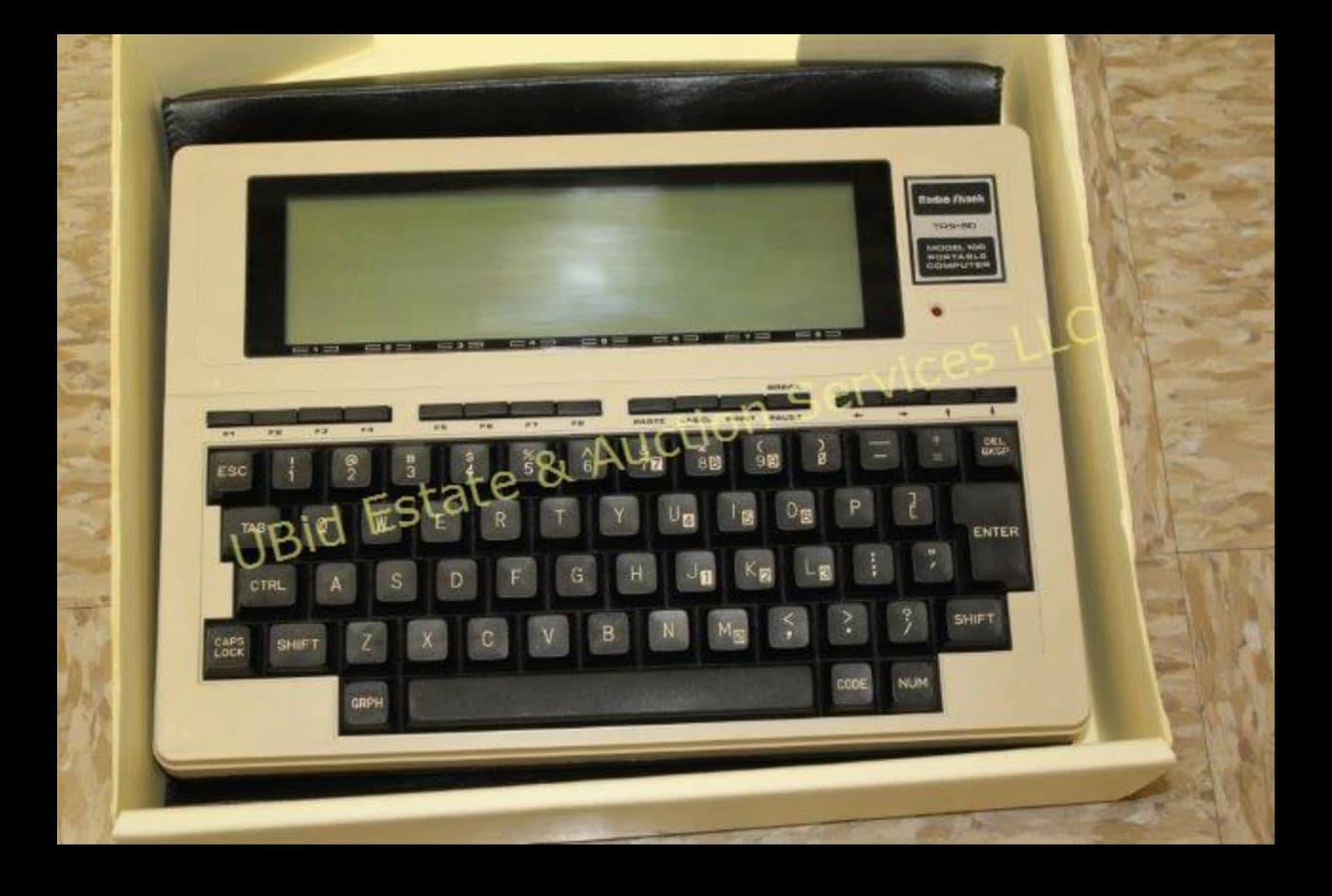 4. A framed photo of a coffee cup with the RadioShack logo in the coffee
There's probably a very good reason why this exists. There's more than one in the auction, with no explanation why.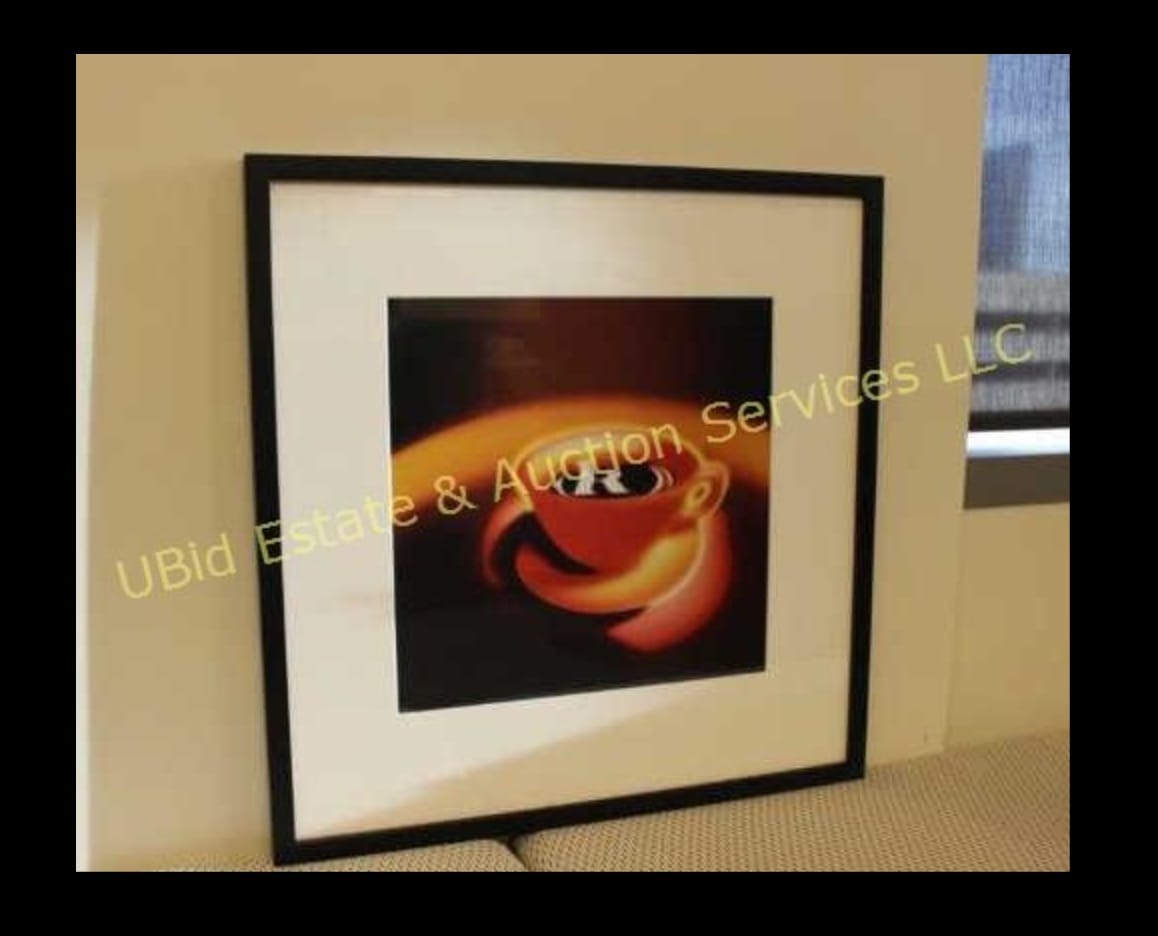 It joins other weird corporate art, like the company logo in the middle of a hurricane.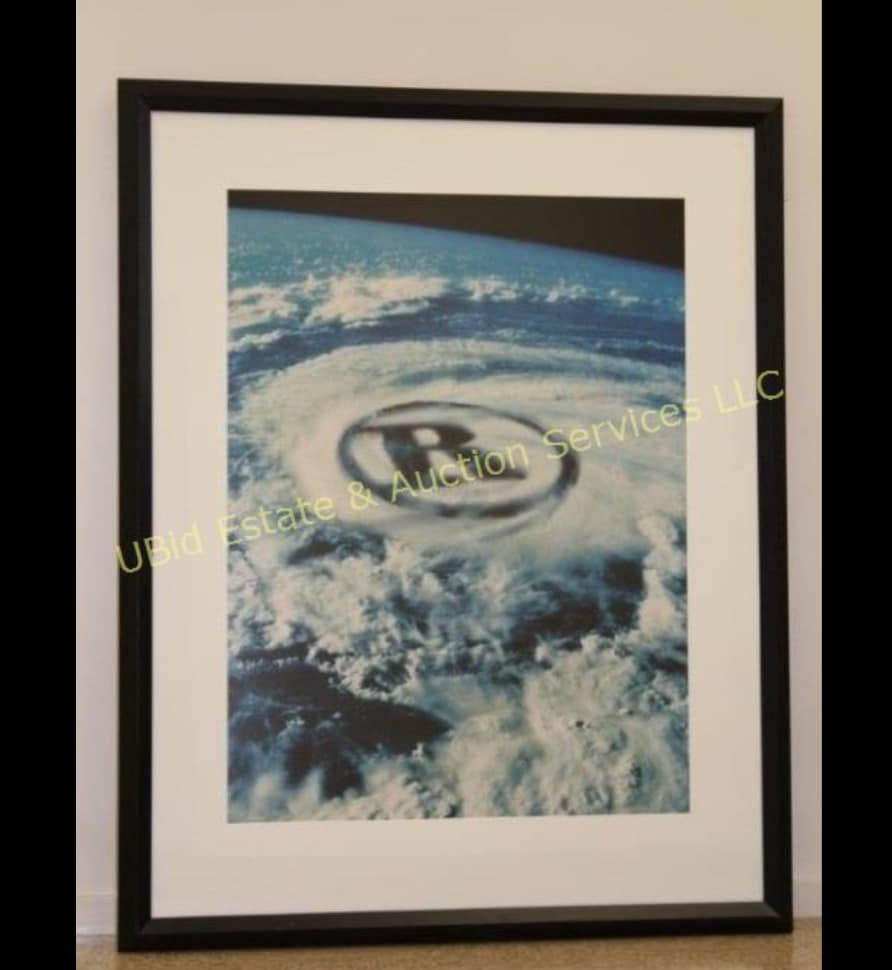 Or a 4-foot framed image of speaker wire.


The bust of former CEO Charles Tandy, at least, makes sense.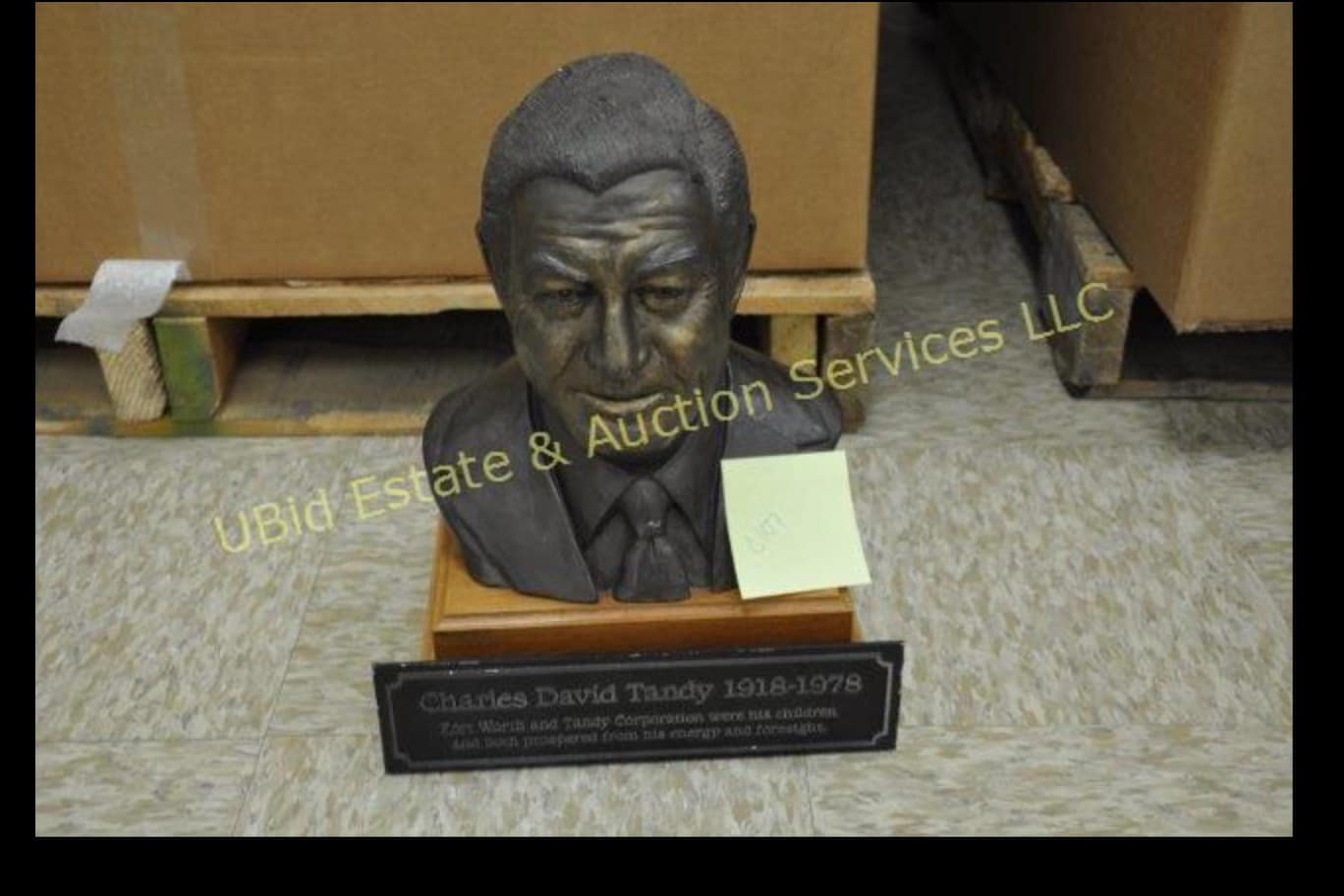 5. A 5-foot-wide oil painting of a RadioShack store
This is such a plain view of a mundane store scene that it probably wouldn't even make our weekly Flickr Finds if it were a photo, but it's not a photo. It's an original painting by the well-regarded artist Mark Trujillo.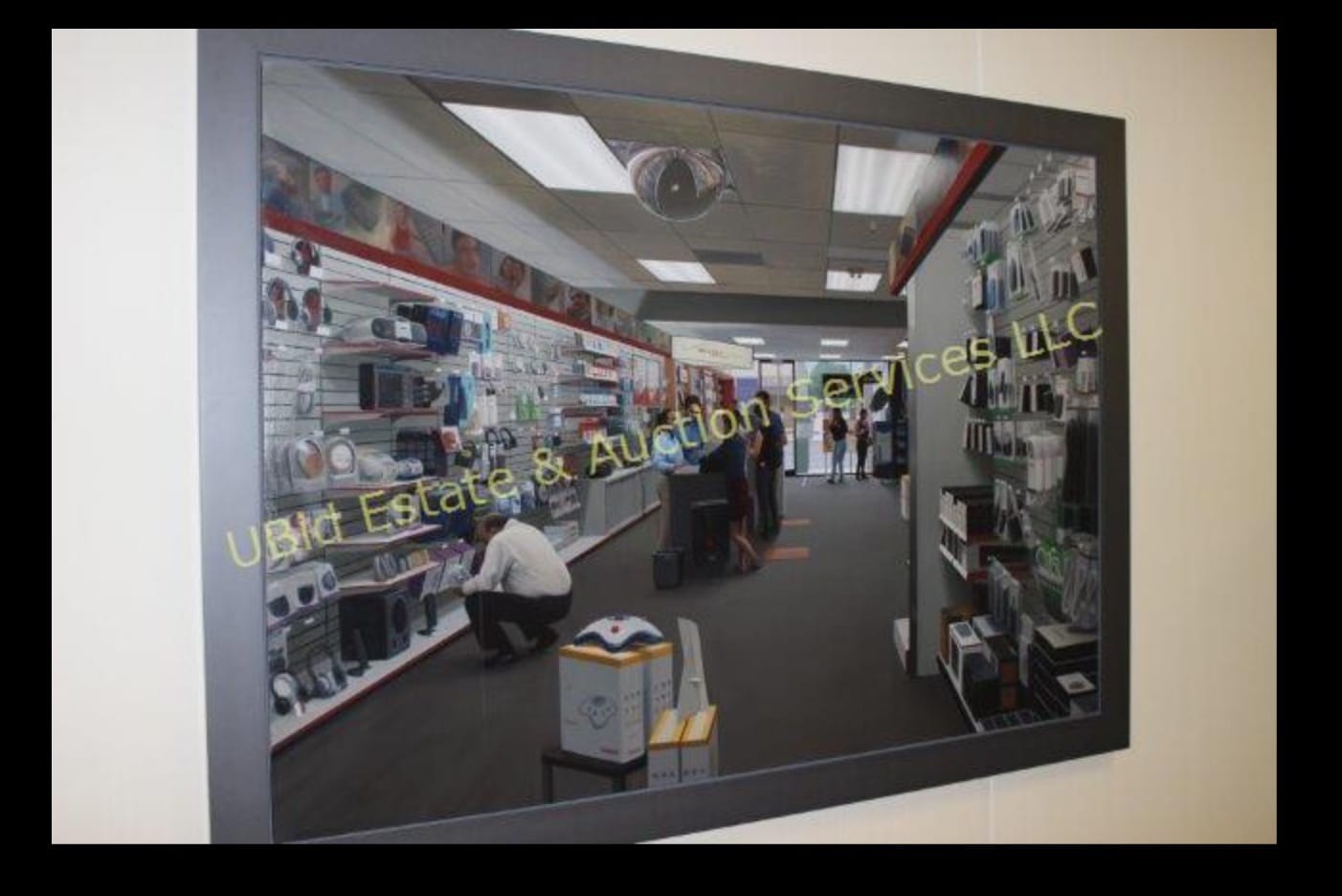 6. Preserved stock ticker tapes
Stock quotes once printed out on literal ticker tapes, and the Tandy Corporation saved and mounted tapes from 10 significant moments in company history. What are those moments? The auction company doesn't say.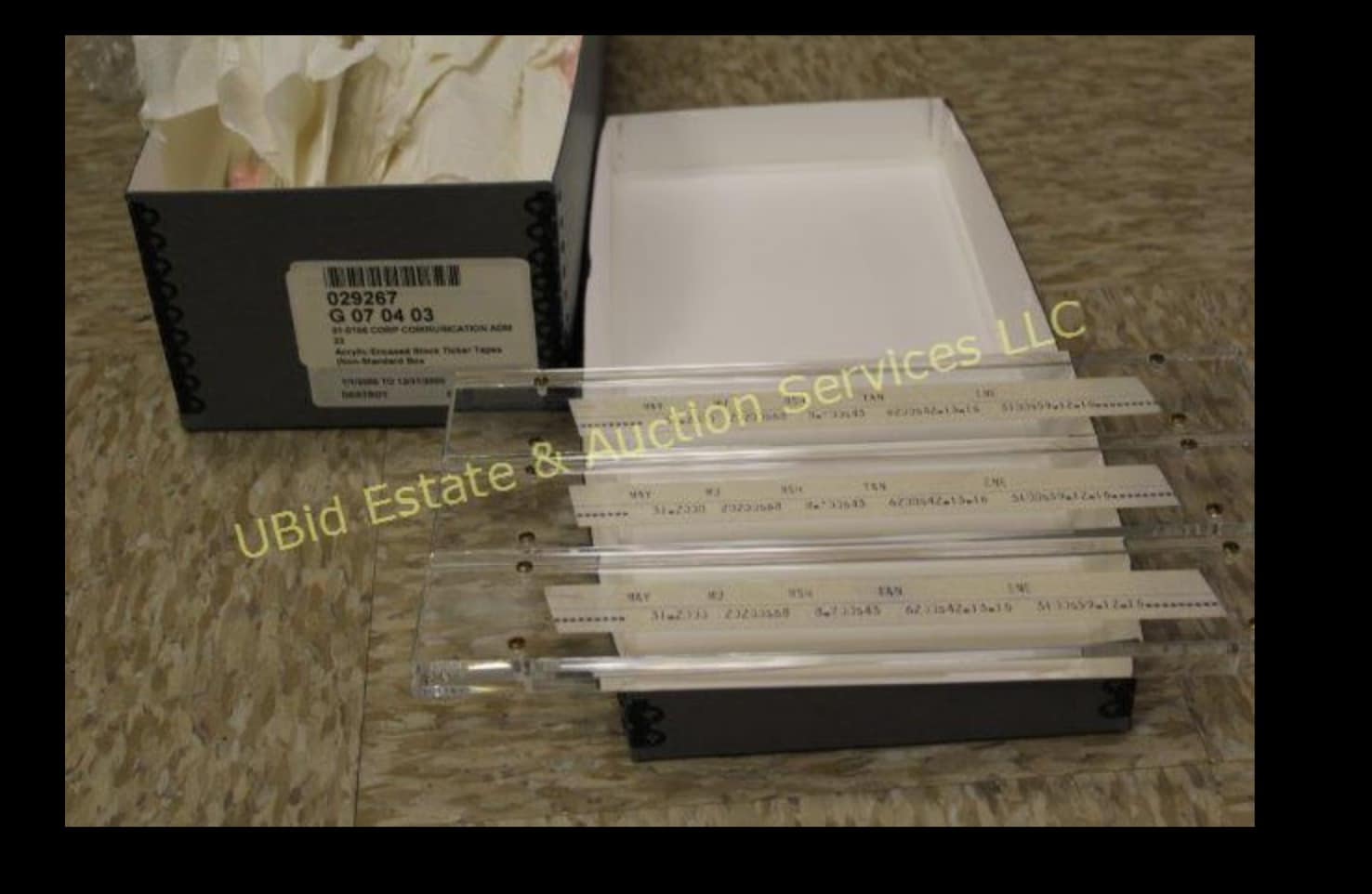 7. Vintage cell phones
From before RadioShack tried to save itself by selling phones from every carrier and manufacturer, here are some phones that it actually made. They're so old, they would have been called "car phones," because they definitely don't fit in your pocket.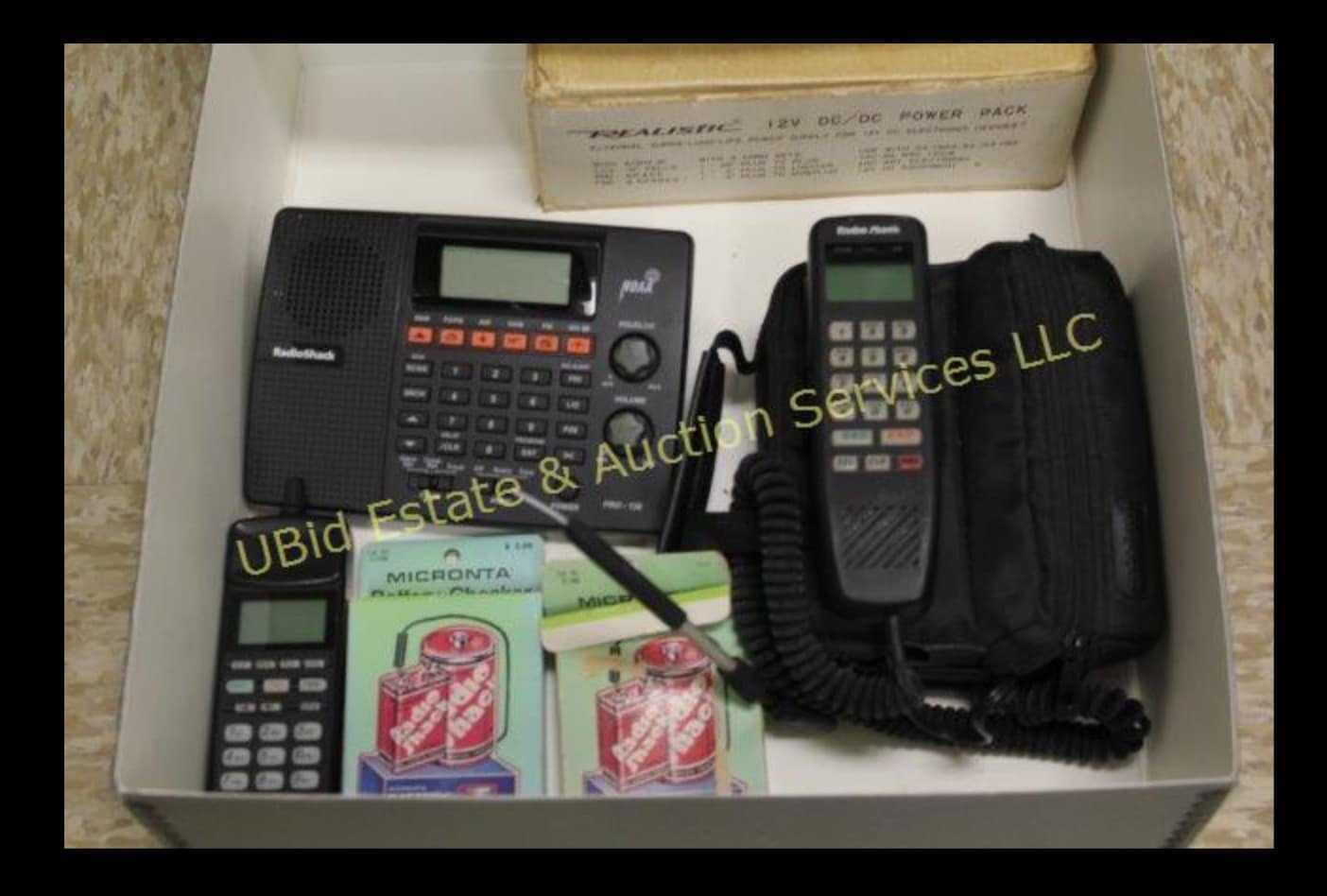 8. A broken plaque from the company museum
Pocket calculators were very important, and we suppose this plaque would be very useful if you were setting up your own RadioShack museum. Not sure who would want a broken plaque, though.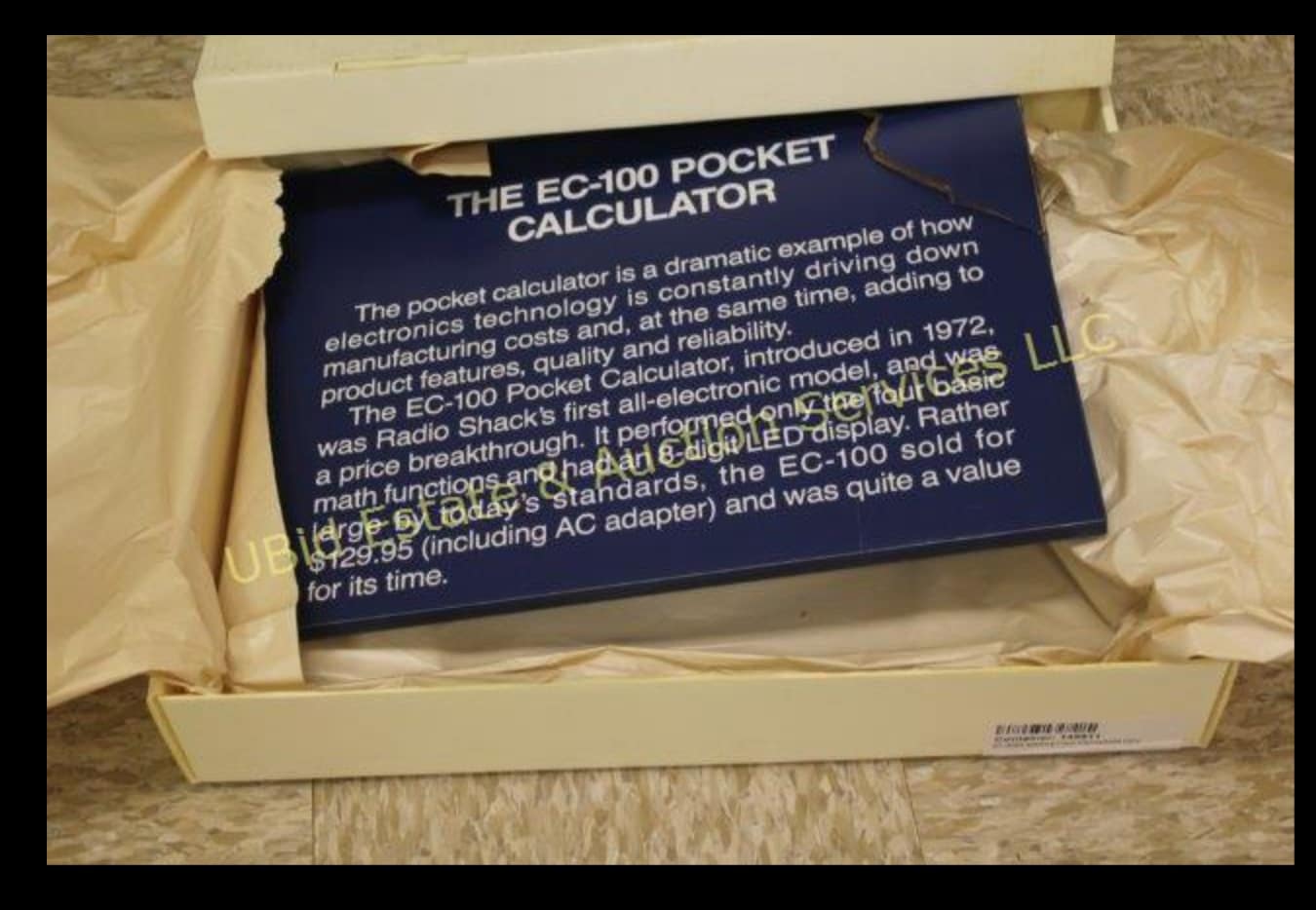 9. An oddly prescient framed magazine cover
"Is poor service hurting sales?" That cover story in a 1995 industry magazine probably wasn't about RadioShack, but it could be soon enough.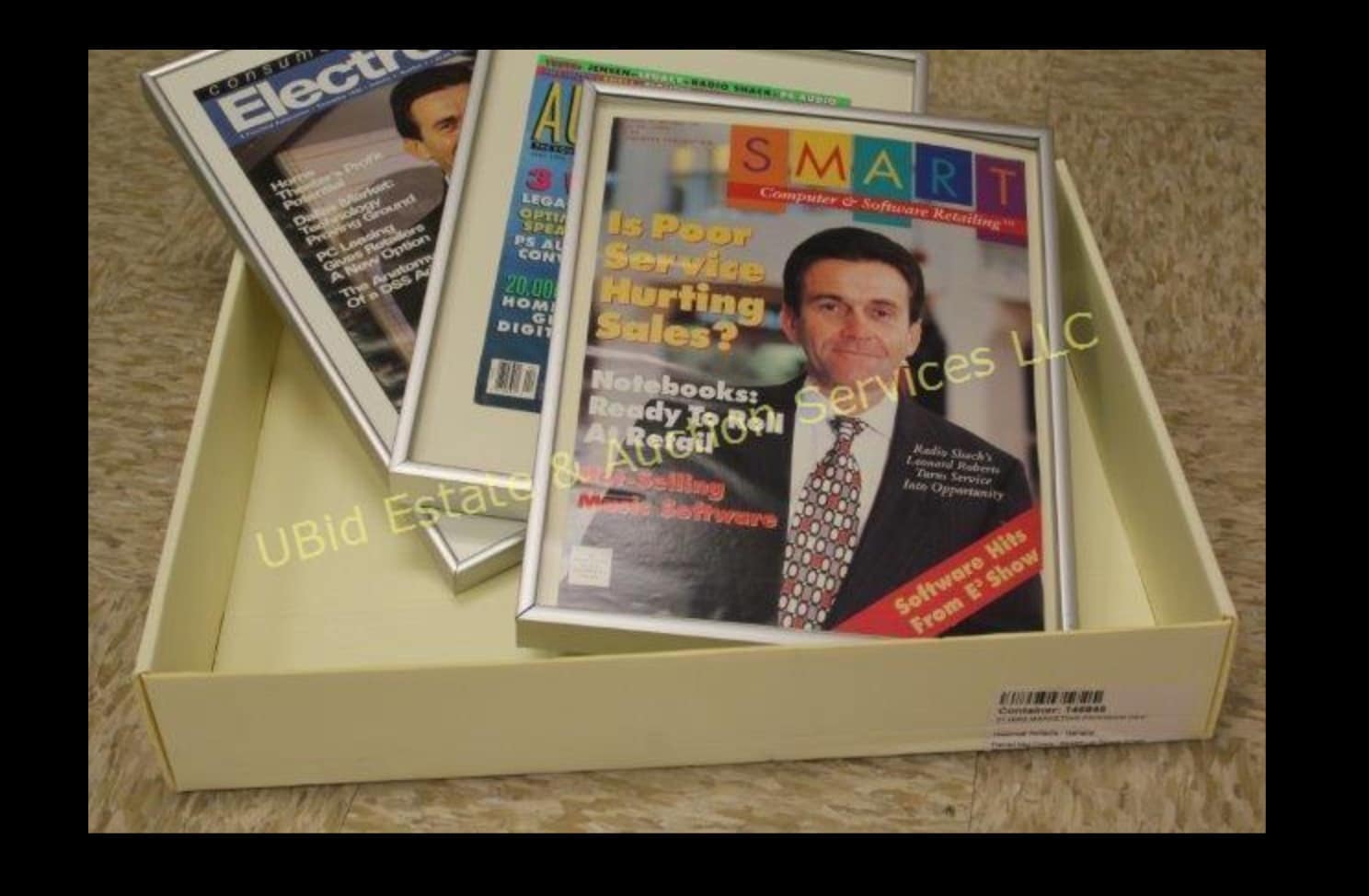 10. A box of remote controls
I bet your family has a box of remote controls just like this. You don't have the devices that they work with anymore, but you can't bear to throw them out.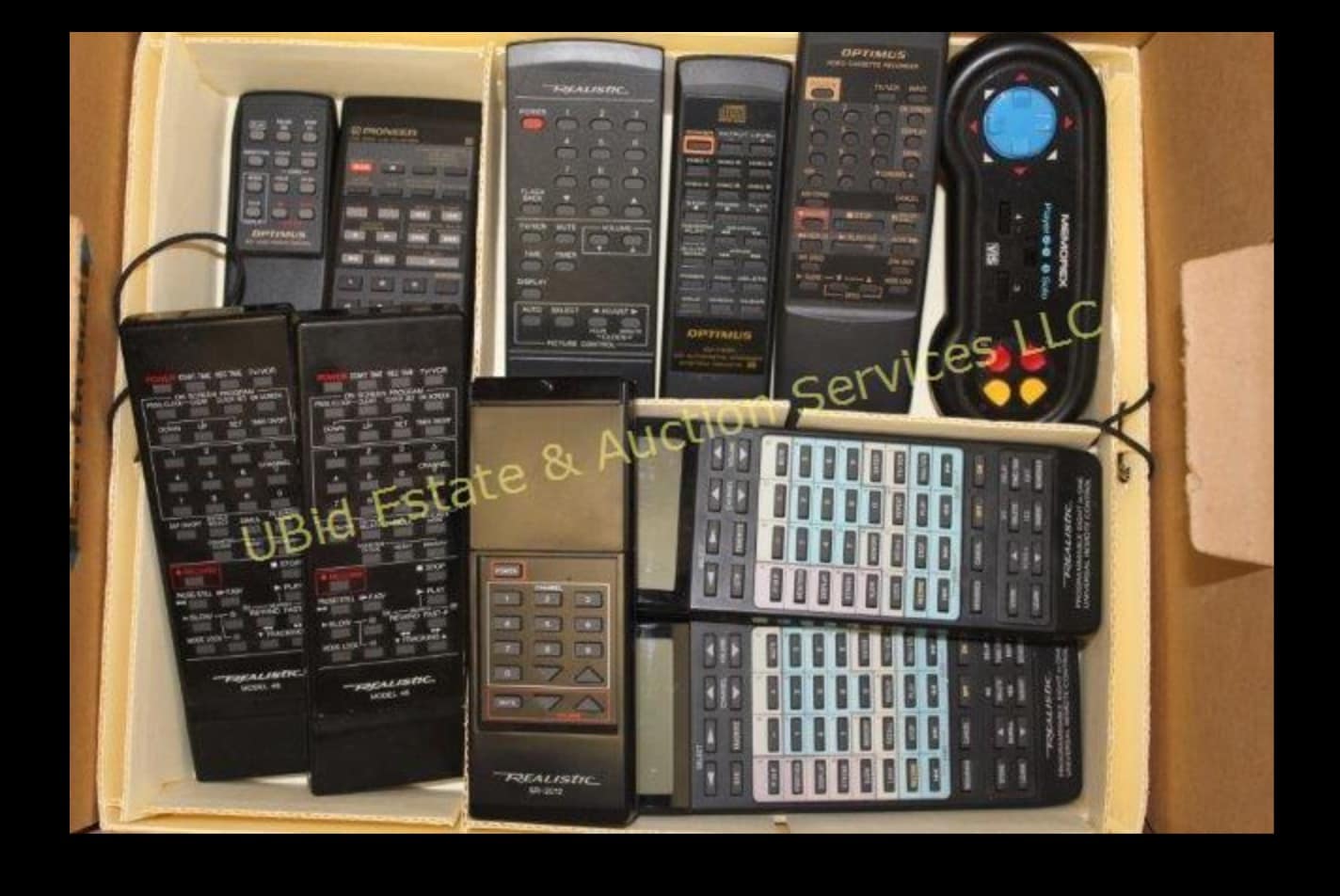 11. A box of Cue Cat scanners
Remember the Cue Cat barcode scanner? Yeah, neither does anyone else.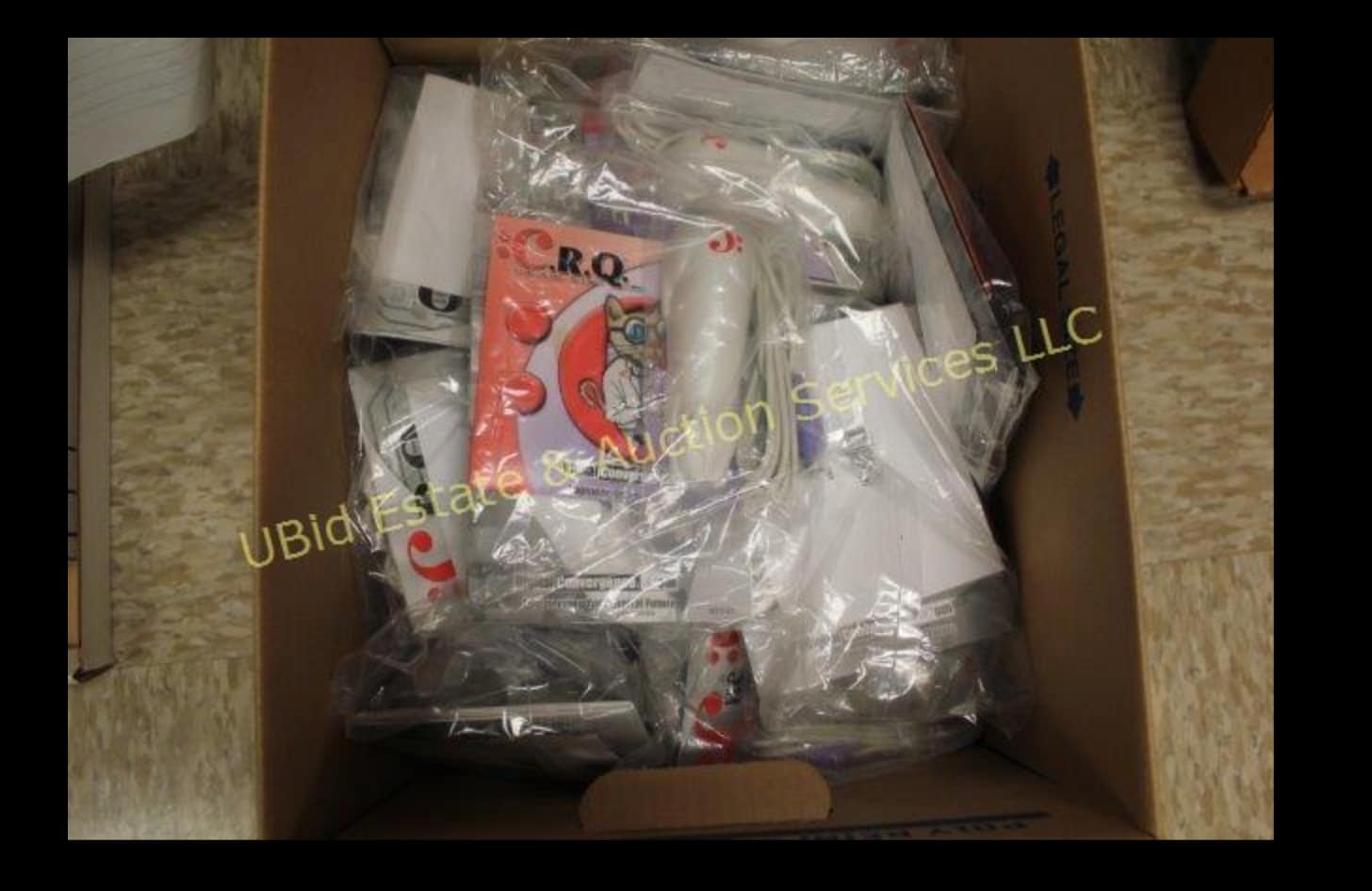 12. Vintage RadioShack catalogs
You don't need to buy these: You can peruse an unofficial archive online.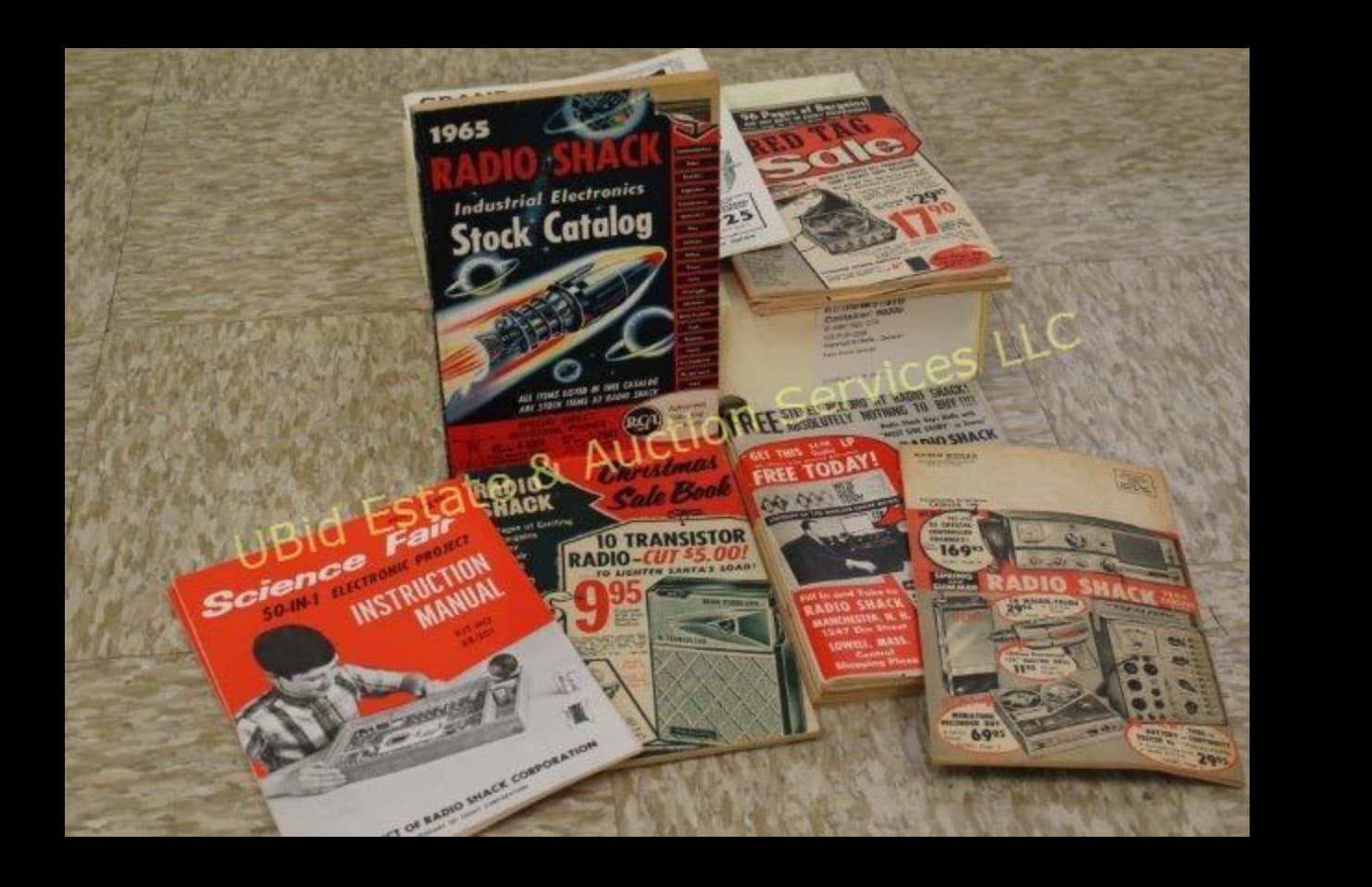 13. An RCA WebTV receivever
RadioShack correctly labels this "Internet Web Receiver" an "artifact," unlike at Walmart, where they keep WebTVs on the shelf for a few hundred bucks.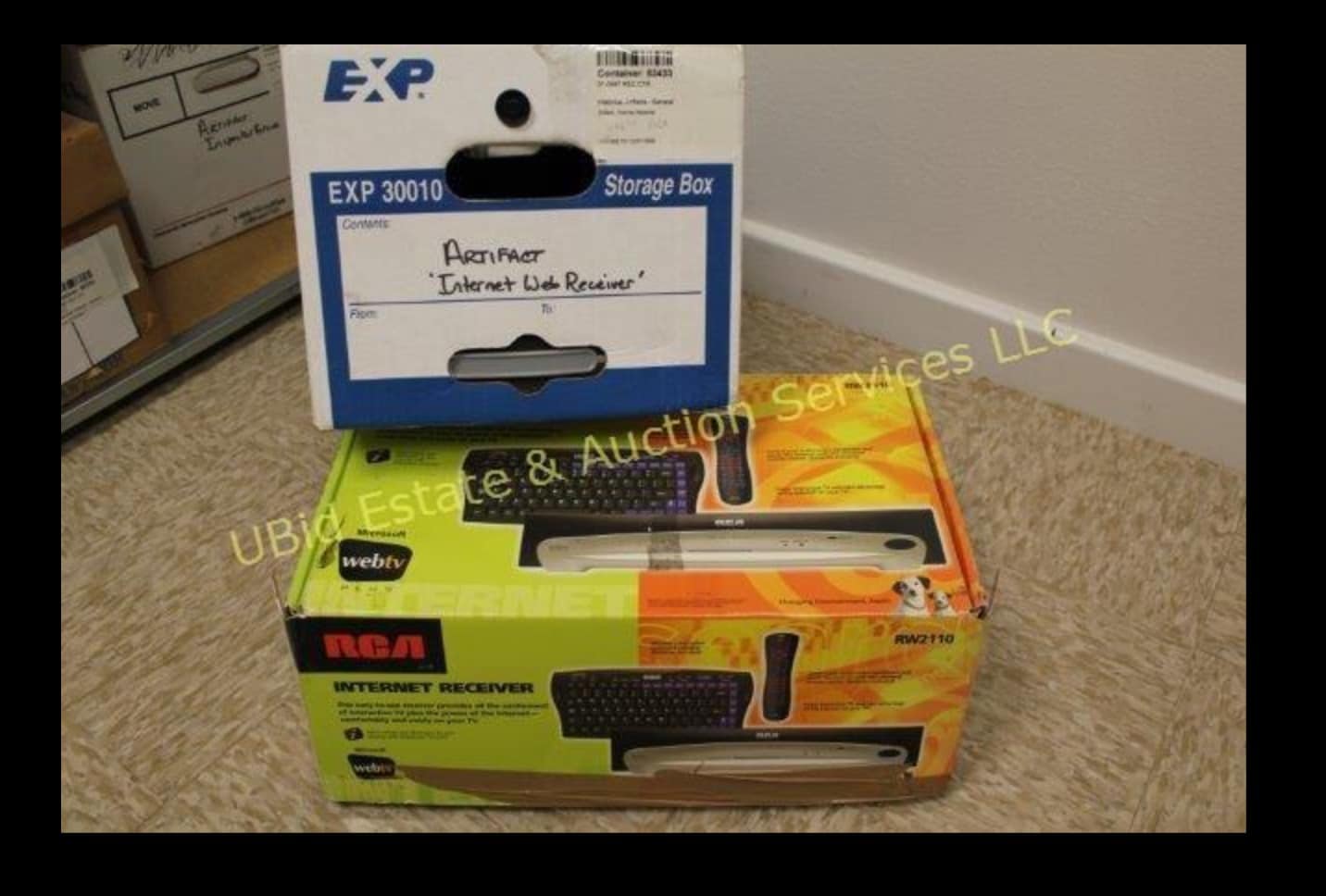 14. Million Dollar Manager cufflinks
Pretend that you reached the million-dollar level without doing any actual work.


15. 1984 Sales Leader belt buckle
Someday, we're going to run into a hipster wearing this belt buckle in a bar. And it will be awesome.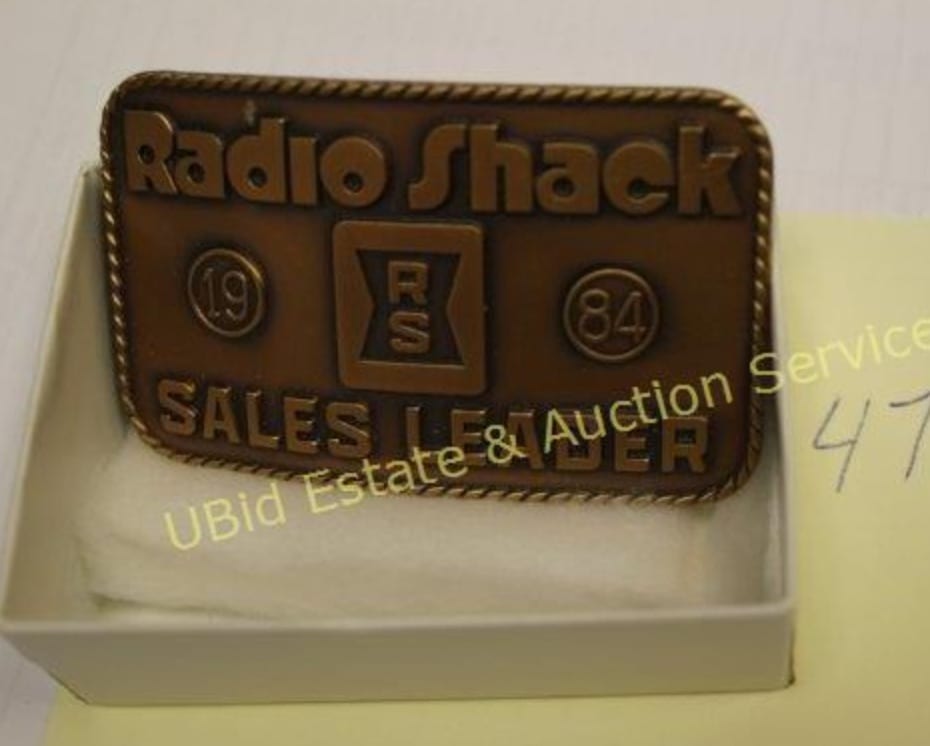 16. Rebranding Poster
"Our friends call us the Shack." No. No, they don't. This rebrand never quite worked, except for people making fun of the company. But at least the corporate archives preserved it.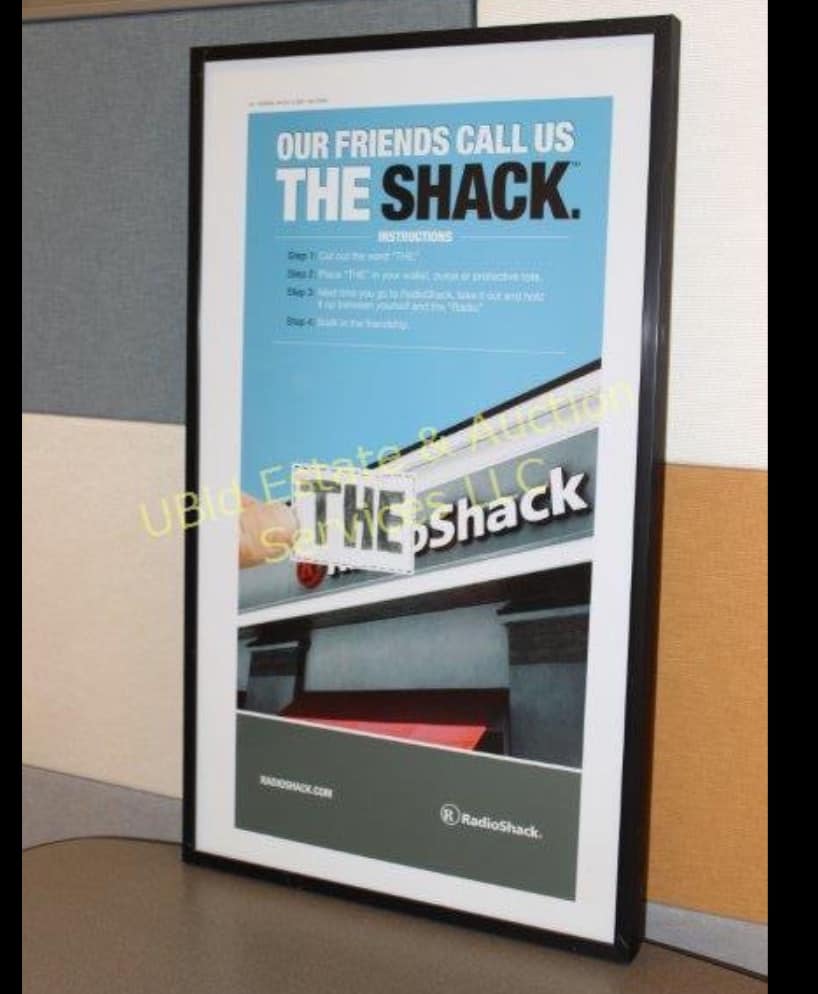 17. Lance Armstrong Jersey
Is it really only six years ago that RadioShack still had a cycling team led by the totally not disgraced Lance Armstrong? It seems longer somehow.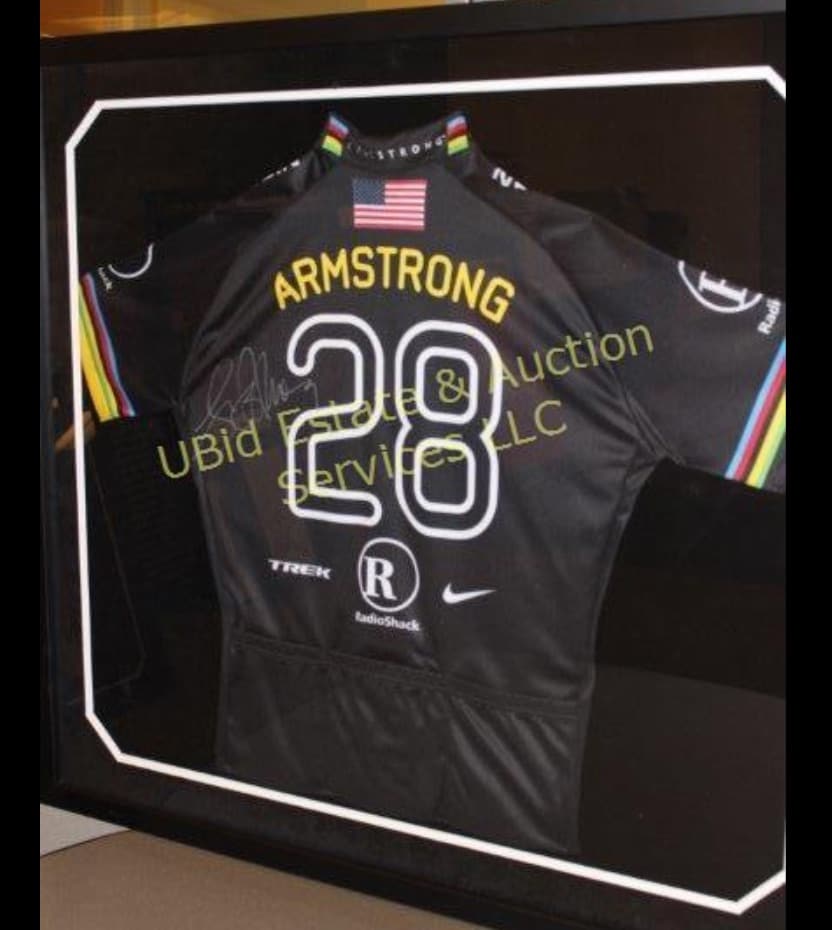 18. An executive decision-maker
We're not saying that RadioShack would have been better off run by one of these. There are definitely some companies that would be.

Editor's Note: This article originally appeared on Consumerist.