Remember the Consumerist reader who had temporarily deactivated his Instagram account, then reactivated it, only to find that he'd lost all of his photos? Yeah, that's still happening to people, and Instagram is now admitting that this is an issue.
A little background
Instagram users who want to put their account on ice for a while have the option of temporarily deactivating their profile. Per Instagram's help page, this means that "your account and your photos, comments and likes will be hidden until you reactivate it by logging back in."
Back in September, Consumerist reader Dylan said that when he reactivated his account, his 100+ photos had vanished.
Dylan made repeated attempts to restore his lost content, and even contacted Instagram to see what could be done, but to no avail. So we reached out to the Facebook-owned company on Dylan's behalf.
Miraculously, his photos reappeared after we contacted Instagram, who chalked it all up as "bug" and an "isolated incident."
Not so isolated
About that "isolated incident" thing? We've since heard from numerous Consumerist readers who say they've had the exact same problem as Dylan, and who have had no luck getting Instagram to answer their pleas.
"I felt the need to go off the grid for a day, so I deactivated my Instagram account," Anna wrote. "When I logged back in the next day, everything was normal, except all of my pictures were gone. I have been reporting the problem to Instagram and messaging them on Facebook constantly."
"Unfortunately the same has happened to me," Emmanuelle told Consumerist, regarding Dylan's story. "I contacted the Instagram help center many of times, sending feedback and reporting a problem and I got nothing."
"I lost over 3,000 photos that span over five years of memories of my life with people both alive and deceased," Teshaya wrote. "I cannot get those back!… I've contacted Instagram several times via Twitter, calling, reporting it from my account, and I haven't received any correspondence. I've been miserable since and always checking my account to see if they were restored."
Caitlin told us that only three of her photos were restored after reactivating her account, and Instagram was no help, despite multiple attempts to have her problem resolved.
"Nothing has seemed to work so far," wrote Caitlin.
These users aren't alone.
"We're aware that, in rare cases, people may not see all of their photos when they re-activate their account after temporarily deactivating it," a spokesperson told Consumerist.
A little test
To see if we could replicate the Case of the Vanishing Photos, we created a dummy account with only six images and a few followers: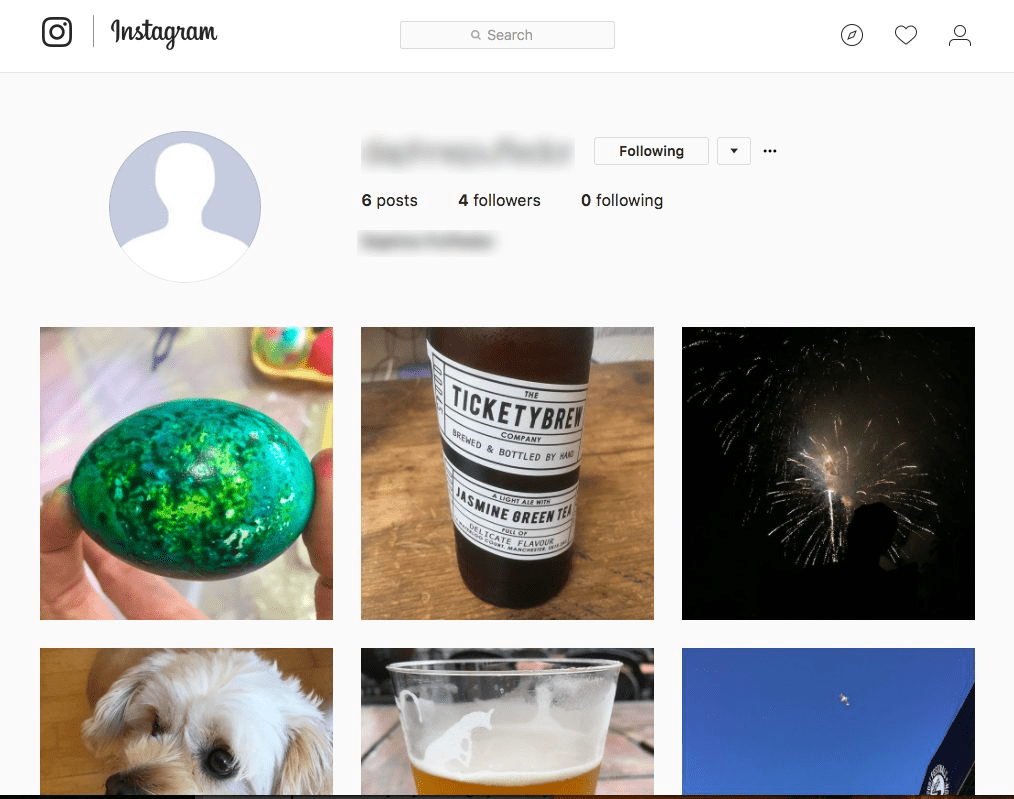 We then deactivated that account for a day before reactivating it. As you can see from the screengrabs below, when the account was first reborn (image on the left), all of the photos were gone. But a few minutes later (on the right) they had repopulated the account, without us having to do anything further. It's worth noting, however, that the number of posts on this account still said five even though all six images had been restored: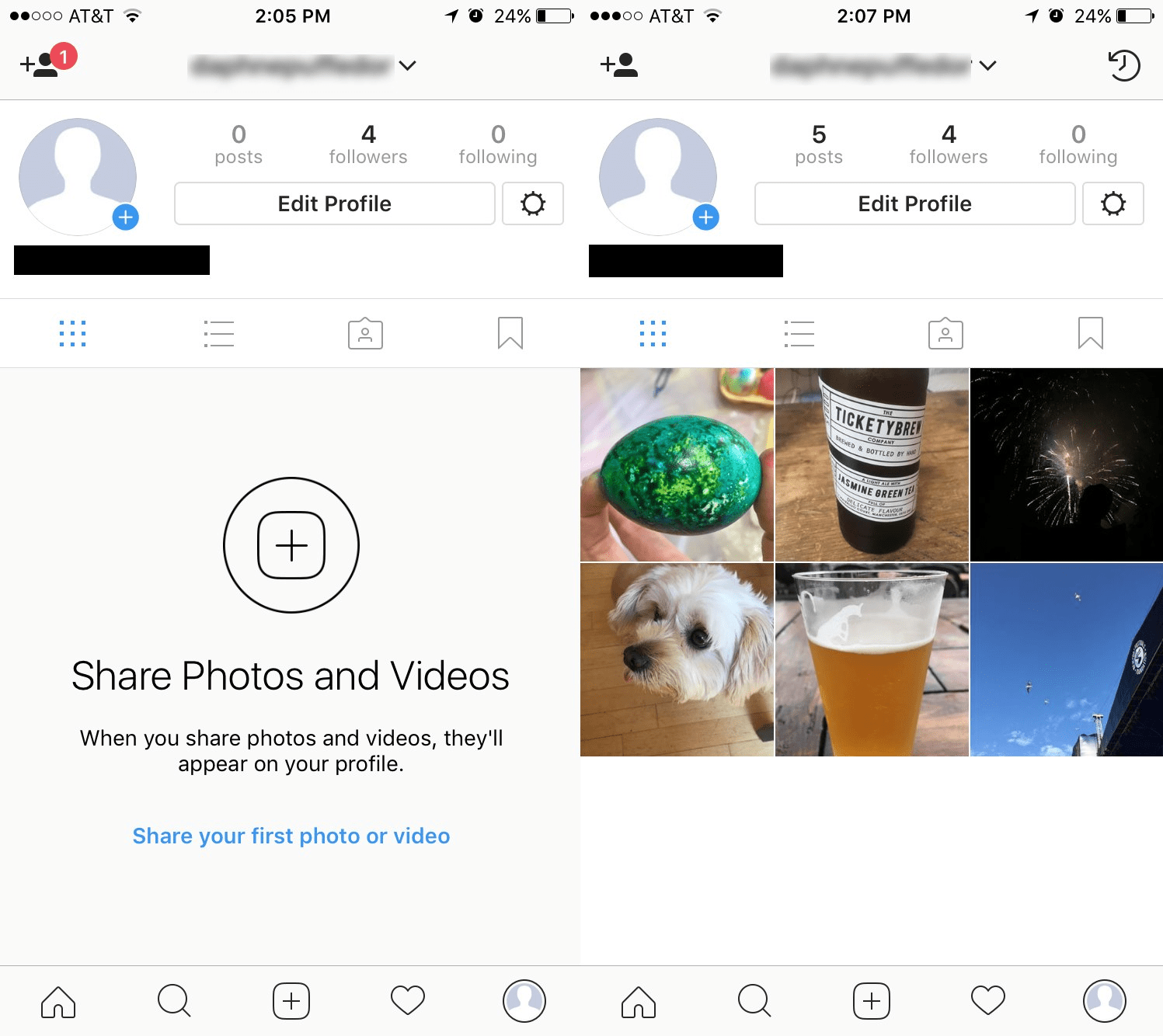 Before we deactivated that profile, we also made note of the unique URLs linking to each of the six photos to see if the deactivation/reactivation process affected those links.
Much like the missing photos, these links did not work immediately after restoration, but were functional soon thereafter.
Given how little detail we have on the actual mechanics involved in this process, we can't say for certain, but we would not be surprised if the size of a reactivated account has something to do with the delay in restoring all the images.
A source more familiar with Instagram's systems tells us that the unrestored images have likely not been deleted and are just hidden for the time-being. Why? Well, that's a question no one has been able to answer yet.
So what should you do?
The company says it's in the process of restoring the affected accounts, "but if your account is one that has not yet been fully restored, you have the option of going through the temporary deactivation and reactivation process again to restore the hidden photos."
One of our readers had some success when she happened upon this method on her own: About a week after the photos initially disappeared, she deactivated the account, and then reactivated it again.
"I waited another day and then logged back into my account," Anna explains. "At first nothing showed up again, but then as I refreshed the app, more and more of my pictures showed up." Since then, all of her photos have been restored.
Editor's Note: This article originally appeared on Consumerist.