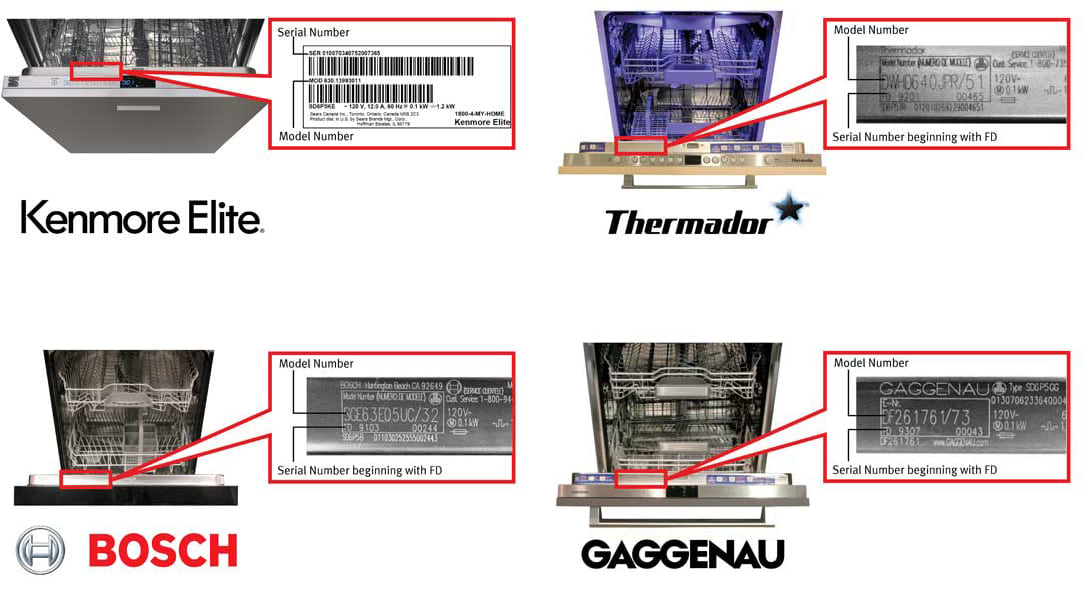 Because washing dishes shouldn't result in a fiery inferno, the Consumer Product Safety Commission is recalling 129,000 dishwashers in the U.S., after reports that power cords used for multiple brands can overheat and burst into flame.
The dishwashers were sold under the labels Bosch, Gaggenau, Kenmore Elite and Thermador according to the CPSC, at a variety of appliance and specialty retailers, department stores, authorized builder distributors, home improvement stores nationwide and online between January 2009 and May 2014 for between $850 and $2600. An additional 45,000 washers sold in Canada are also included in the recall.
So far, 10 reports of fires have been linked to the dishwashers, causing property damage in five of those blazes — but no injuries have been reported.
Consumers are advised to stop using the appliances immediately, and call the recall hotline at 888-965-5813 to arrange for a free inspection and repair
Check the chart below for the brands and model numbers affected — the CPSC also has instructions on how to locate your washer's serial number if you think it might be included in the recall: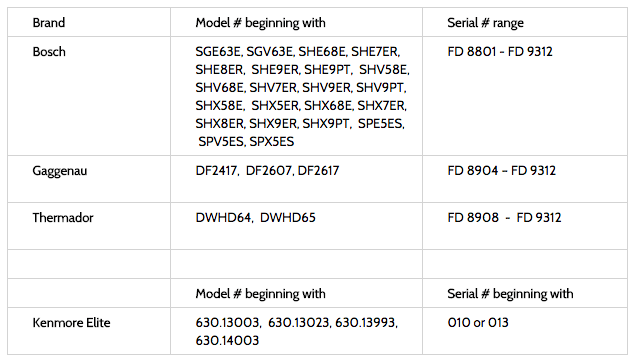 Editor's Note: This article originally appeared on Consumerist.