A California man who spent thousands on popular "penny auction" site DealDash.com says that not only is the company misleading bidders into believing they are can score huge savings, but that many of the incredibly expensive brands sold on DealDash are actually worthless generics from a company with an alleged connection to DealDash's founder and biggest stakeholder.
In the lawsuit [PDF], filed last week in a federal court in Minnesota, the plaintiff raises a common complaint about many penny auction sites: The deals they advertise don't really reflect the amount of money the bidder paid to win an item.
Sites like DealDash differ from eBay and other more traditional auctions in some very key ways: In a normal auction, the person who bids the highest amount wins and pays the amount they bid; losers pay nothing. On penny auction sites, users have to pay for each bid they place; losers generally don't get back the money the spend on these bids.
So an item that went for $20 on a penny auction doesn't just cost $20; you have to factor in the cost of all the bids placed to get to that point. In fact, that winner may have spent significantly more on bids than the amount of the winning bid. Meanwhile the losers spent nearly as much money only to get nothing in return.
It's a problem we warned folks about six years ago when penny auctions really began to enjoy a heyday.
The plaintiff in this case alleges that DealDash's auctions are "perverse lotteries in which U.S. consumers have lost tens of millions of dollars in their fraud-induced pursuit of sham merchandise."
What makes this case stand out from the typical gripes about penny auctions is the allegation that DealDash is not only misleading customers about the high-end nature of the products it offers, but that some of these brands appear to have a direct, undisclosed connection to DealDash.
For example, the plaintiff says he placed 5,494 bids on a travel bag from a brand called "Bolvaint – Paris." At a cost of around $.13 per bid, that comes out to about $714. The winning "bid" itself was $164.43, meaning he spent more than $878 to get this bag. Yet compared to the $2,900 retail price of this bag, that's a significant discount.
Problem is, claims the lawsuit, Bolvaint is not the brand DealDash makes it out to be.
There is a website, which lists a mailing address in Paris' uber-ritzy Place Vendôme, which would put it alongside brands like Van Cleef & Arpels, Piaget, FRED, Chanel, and Patek Phillipe (whose shop appears to be the actual tenant of the address listed on the Bolvaint website).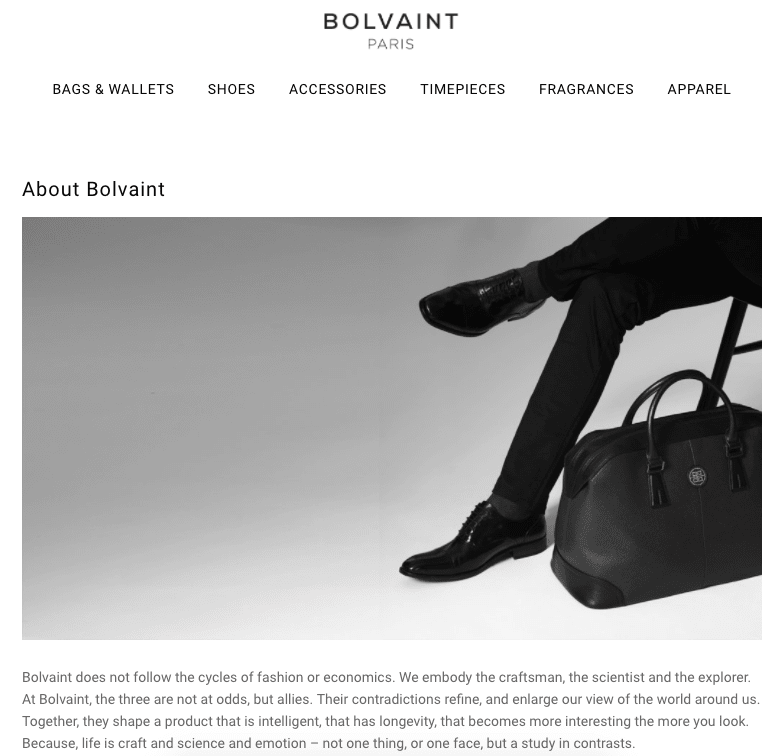 "Bolvaint has no publicly discernable offices of any meaningful size, no apparent contact phone number for customers (if there are any), no retail outlets or substantial purchases by other retailers," alleges the complaint, which notes the Bolvaint products are sold on Amazon, but mostly by Bolvaint.
"This Bolvaint bag does not have a 'value' or regular price of $2,900 as DealDash represents to consumers," continues the lawsuit, "nor is it even worth the approximately $878 that Plaintiff spent on it as a DealDash 'Winner.'"



Out of curiosity, we looked at a number of the Amazon reviews for Bolvaint products and found some intriguing patterns. Many of the reviewers have written glowing writeups of multiple Bolvaint items. They also seem to have very good feelings about products from other brands that are often featured on DealDash, like New Haven, Schultz, and Wilson & Miller.
The lawsuit contends that these brands are similarly cloaked in shadows. Their websites lack contact information beyond a fill-in form and maybe a customer service email; they have no retail locations; their products are rarely sold (first-hand) outside of DealDash and Amazon.
Another thing these websites have in common: The domains are almost all registered via Domains By Proxy, a service that allows website operators to hide their identities from the public.
Many of these brands also appear to have the same trademark holder. According to the lawsuit, the trademarks for multiple DealDash-sold brands — including Schultz electronics, Barrel Shack, Kamikoto knives, Verdict apparel, and New Haven candle and home decor — are all registered by the same company: A Hong Kong-based business called Galton Voysey Limited.
While the website for Galton Voysey says it is "home to 28 iconic brands," it doesn't appear to mention a single one of those brands. Its "About" page lists several "Partners & Associates," but these are links like law firms (including the one that filed the trademark applications), accountants, and product testing labs. No mention of DealDash.
So what's the connection?
According to the lawsuit, it's at the bottom of those trademark applications, which were signed by William Wolfram, who is listed a "Chairman" of Galton Voysey (though the company's site makes no mention of him). William Wolfram also happens to be the name of the Finnish man who was only a teenager when he launched DealDash in 2009, and who is still believed to be the largest stakeholder in the company.
The trademark applications also often feature multiple screengrabs of these products as they appear on DealDash, and only on DealDash. To the plaintiff, this is not a coincidence.
"DealDash's purportedly expensive, high-end brand names do no legitimate retail business anywhere because they are nothing but the cheap, recent inventions of DealDash and its principal(s)," alleges the complaint. "Consumers, however, are led to believe that DealDash's products are what they purport to be: some of the highest quality, most expensive and luxurious brand names on the planet. DealDash's brands are no such thing."
The lawsuit, which is seeking class-action status, accuses DealDash of unjust enrichment and of violating multiple state-level consumer protection and anti-fraud statutes in Minnesota, where the company's U.S. operations are based.
We've attempted to reach out to DealDash and Galton Voysey for comment on this lawsuit and will update if we receive a response.
Editor's Note: This article originally appeared on Consumerist.