More than two years after 149,000 dishwashers from multiple major brands — including Bosch and Kenmore — were recalled following reports that power cords could overheat and burst into flames, the safety campaign has been expanded to cover another 408,000 dishwashers.
In all, the Consumer Product Safety Commission says that 557,000 dishwashers manufactured by BSH Home Appliance and sold under the Bosch, Gaggenau, Jenn-Air, Thermador and Kenmore Elite brands are affected by the recall.
Back in Oct. 2015, BSH Home Appliance initially recalled 149,000 dishwashers — sold between 2008 and 2013 — after finding that the power cords could catch fire.
At the time, the company said it had received 10 reports of the electrical cord overheating, including five reports of fire resulting in property damage.
According to a new notice with the safety regulator, since the initial recall was announced BHS has received an additional five reports of the appliances' power cords overheating and causing fires resulting in property damage. No injuries have been reported.
As a result, the company determined that additional model years for the appliances may contain the same power cord issue, and the recall was expanded.
The new recall covers certain Bosch, Gaggenau, Jenn-Air, and Thermador dishwashers in stainless steel, black, white, and customer panels that were sold nationally from Jan. 2013 to May 2015 for between $850 and $2,600.
Affected dishwashers can be identified by the model and serial number printed on the inside of the machine, either at the top of the inner door panel or on the side of the panel.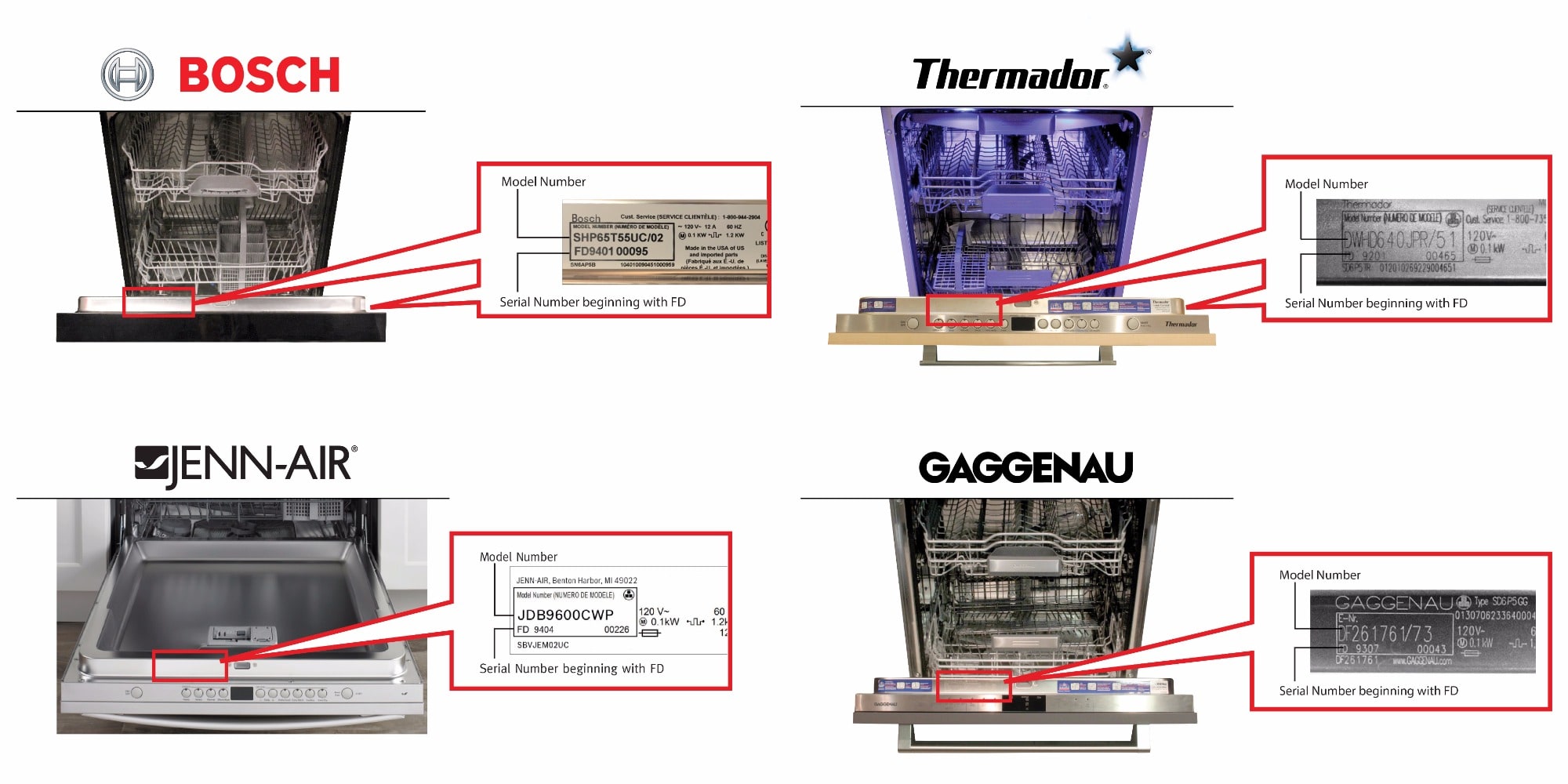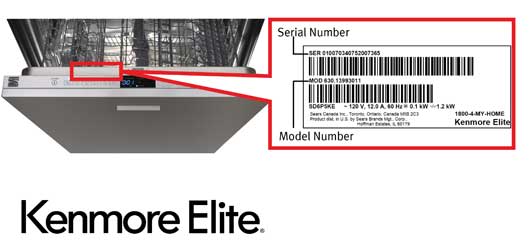 Owners with questions about the recall can contact BSH Home Appliances at 888-965-5813 or online at the brand websites listed below for more information: Bosch, Gaggenau, Jenn-Air, Thermador, or Kenmore.
| | | |
| --- | --- | --- |
| Brand | Model Number (beginning with) | Serial Number |
| Bosch | SHE33T SHE53T SHE65T SHE68T SHE7PT SHE8PT SHP53T SHP65T SHP7PT SHV53T SHV68T SHV7PT SHV8PT SHX53T SHX65T SHX68T SHX7PT SHX8PT | FD 9209 – 9403 |
| Bosch | SGE53U SGE63E* SGE68U SGV63E* SGX68U SHE9PT* SHV9PT* SHX5ER* SHX7ER* SPE5ES* SPE53U SPE68U SPV5ES* SPX5ES* SPX68U SHX9PT* | FD 9401 – 9501 |
| Gaggenau | DF2417* DF2607* DF2617* | FD 9401 – 9501 |
| Jenn-Air | JDB9600CWS JDB9600CWP JDB9600CWX | FD 9404 – 9501 |
| Thermador | DWHD44 DWHD64* DWHD65* | FD 9209 – 9403 |
| Thermador | DWHD64* DWHD65* | FD 9401 – 9501 |
| Kenmore Elite | 630.13003, 630.13023, 630.13993, 630.14003 | 010 or 013 |
* Indicates model involved in the original Oct. 2015 recall.
Editor's Note: This article originally appeared on Consumerist.