Unless you're a frequent business traveler, or a big spender who makes a lot of expensive purchases using their credit cards, racking up thousands of rewards points in a short period of time isn't always easy. So when you see an opportunity to amass enough points to earn you free airfare in the matter of a few weeks, it's tempting to give it a shot. But if your timing is off, it could backfire on you in a big way, leaving you with a bunch of points but without the rewards you wanted.
Southwest Airlines offers "Companion Passes" to members of its Rapid Rewards program who earn more than 110,000 points — whether by flying on Southwest or making purchases through the airline's various rewards partners, like Chase or Marriott — in a calendar year.
The passes are great if you can get one, allowing the Rapid Rewards member to designate a companion who can fly with them at no additional charge for however long the pass remains valid, which is the remainder of the year in which the points are earned plus the following calendar year.
So if you figured out a way to earn those 110,000 points really early in a new year, you'd get nearly two full years out of a Companion Pass.
But as Consumerist reader David found out, his entire plan to rack up those points was undone by Chase's inconsistent processing of his credit card rewards points.

The Deal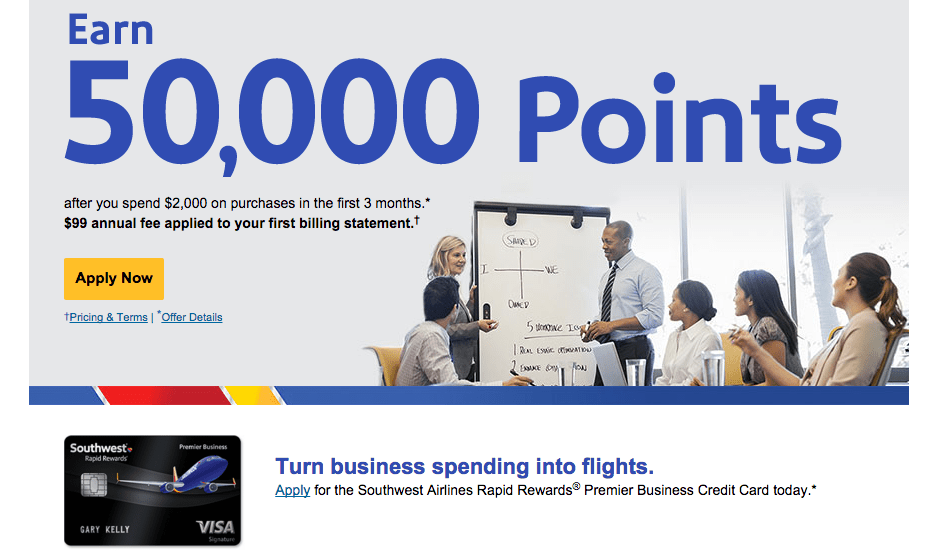 One of the fastest ways to amass a lot of points in a short time is to apply for airline co-branded credit cards. In addition to earning points for using these cards, you can often get tens of thousands of points just for starting a new account.
In David's case, Chase was offering upwards of 50,000 Southwest points for customers who successfully applied for the Rapid Rewards Premier Card and then spent $2,000 on that card within the first 90 days.
If you get both a personal
and
business card through the promotion, that's another 50,000 points (again, after spending $2,000 in 90 days on that second card). That only leaves you with 10,000 points to earn before getting the Companion Pass.
David saw this offer and felt it was too good to pass up. If he was able to qualify for the pass in the first few weeks of 2016, his resulting Companion Pass would be eligible for the remainder of that calendar year,
and
all of 2017.
"It's unbelievably beneficial," explains David, who had previously been able to use this sort of promotion to make the most out of a Companion Pass.
An Unforeseen Outcome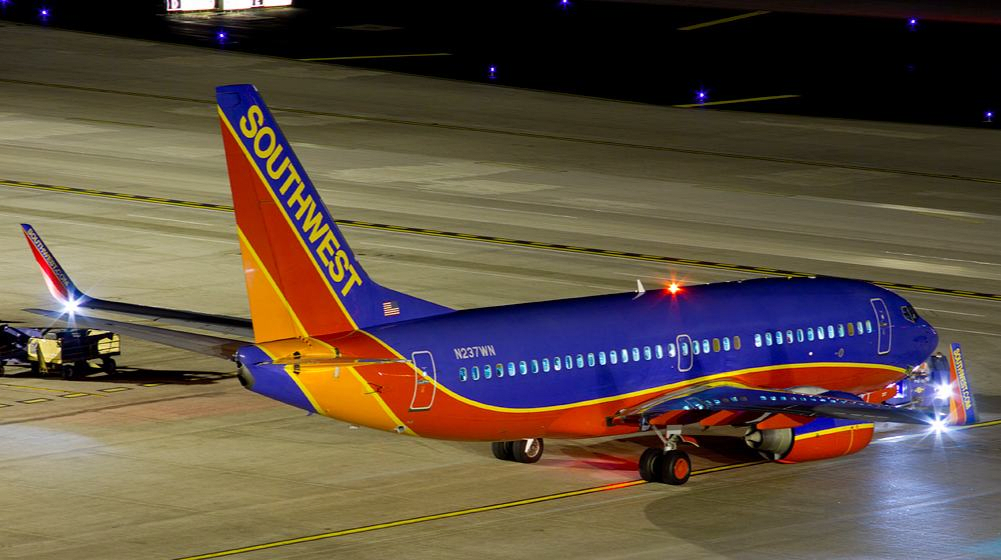 The offer seems pretty straightforward: open a credit card, make purchases, rack up points, and qualify for a Companion Pass. Only things didn't work out that way for David and his family this time around.
Their story starts back in October, when he decided to participate in the plan, one they had used nearly two years ago to acquire a companion pass.
"My wife has a small business… she applied for and received a personal and business Chase Southwest card," he tells Consumerist.com "We called Chase Southwest credit card customer service and explained what we were trying to do and the agent said not to worry about when we hit $2,000 because it would be six to eight weeks before bonus points posted — well into 2016."
With this assurance, and a clause in the Terms & Conditions for the card reiterating the six to eight week timeframe, David and his wife got to work making purchases for Christmas gifts and other needs.
"We relied on this assurance and charged the $2,000 needed to trigger the 50,000 point bonus," he told Consumerist. "To our dismay, the bonus points from my wife's business card posted immediately and now we will not be eligible for the companion pass since 50,000 points will be allocated to 2015, and 50,000 points to 2016."
So while the family's rewards account has the 100,000 points on it, only 50,000 of that is tied to the current calendar year, meaning they will need to earn another 60,000 points during 2016 to reach the 110,000 threshold to earn a Companion Pass.
The Blame Game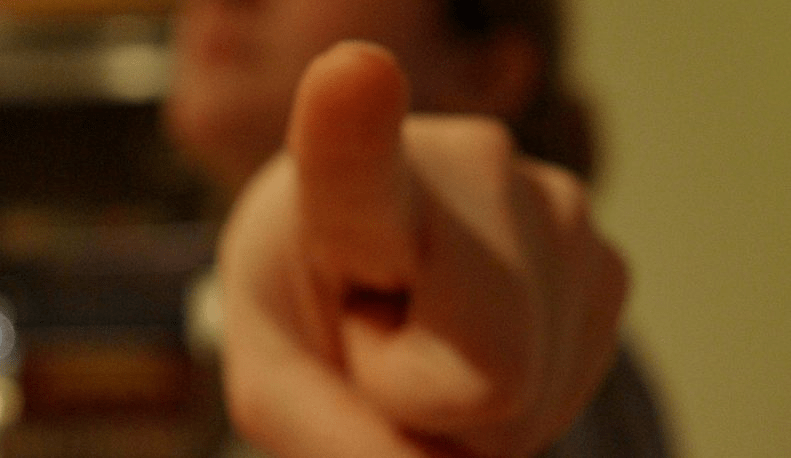 David immediately contacted Chase, where a supervisor told him there wasn't anything that could be done. Chase blamed the airline for posting the points earlier than expected.
"She explained that Southwest is the entity that posts the points and that Southwest moves faster than normal to post points late in the year to prevent companion passes from vesting early the next year," he tells Consumerist.
"I'm exhausted. We keep getting the runaround."
David then reached out to Southwest, the beginning of weeks of back-and-forth and blame-passing that resulted in few answers and no resolutions.
In his first exchange with Southwest, which took place on Twitter, the airline blamed David's billing cycle on the early posting of points.
"Once that $2,000 spending minimum is hit, the bonus points will come over with the points earned during that billing cycle, which is why they posted on Dec. 16," the rep explained at the time.
When David asked about having the points transferred to 2016, Southwest the pointed that finger at the bank, saying that it was "a promotion offered by Chase, therefore, any exception or mediation to your points awarded by this promotion will need to be offered by Chase."
Armed with this new information, David contacted Chase through an online form. The bank responded, telling him his case was being escalated to the leadership team, but that there was nothing Chase could do as Southwest controlled the points.
"She said that once you hit the $2,000 spending limit, they send a message to Southwest to get the bonus points," he recalls.
And so he once again reached out to Southwest, where he was told, once again, that Chase handles the points.
"I'm exhausted," David says. "We keep getting the runaround. I'm not trying to get something I'm not entitled to. The reality is that I relied on the statement that was made, and both sides acknowledge what I was told was wrong, but they aren't doing anything to fix it."

Little Help, No Resolution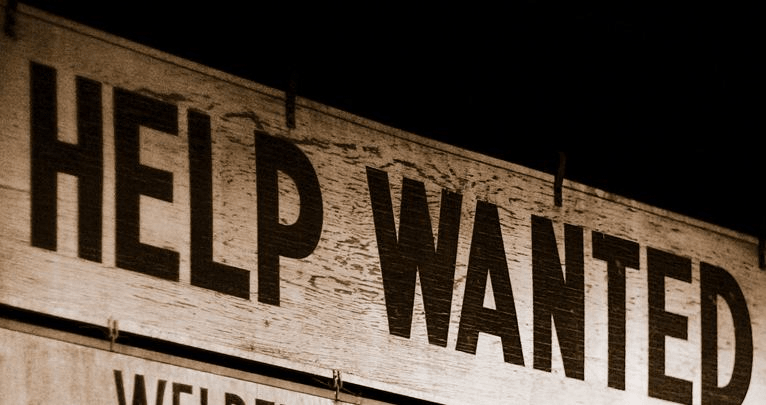 Surely, if the various parties could get together to sort through this situation, a sensible resolution could be reached?
Alas, when Consumerist reached out to both Southwest and Chase, both the airline and the bank acknowledged that it should have taken six to eight weeks for the points to post, but neither of them were willing to do anything to shift his late-2015 points to 2016.
"The Companion Pass benefit is not a promotion offered by Chase, but is a benefit offered through our valued partner via the Southwest Rapid Rewards program," a rep for Chase explained to Consumerist. "All points earned on the Chase Rapid Rewards Credit Card count toward achieving Companion Pass status. It typically takes 6-8 weeks after meeting the specified spend threshold to earn the designated bonus points."
However, the rep did go on to specify that varying factors — such as card billing, payment cycles, and spend thresholds — can impact the timing of point postings.
"We communicate to allow the six- to eight-week time frame information to all our customers, and we work as quickly as possible to deliver those points so our cardmembers have access to their points to take advantage of their rewards," the rep said.
As an example, Consumerist asked the rep when points would post if a member reached their threshold on Dec. 31.
"In this case it would be in 2016," the rep said.
So is Southwest deliberately rushing through some late-year rewards points to minimize the number of Companion Passes earned? No, says a rep for the airline, which maintains that Southwest did not accelerate point postage at the end of the year.
"We rely on a process by which the partner would monitor a customer's progress toward the threshold stated in their promotion and send us the appropriate balance to add to their account according to their monthly statement," the rep said.
A Wider Issue?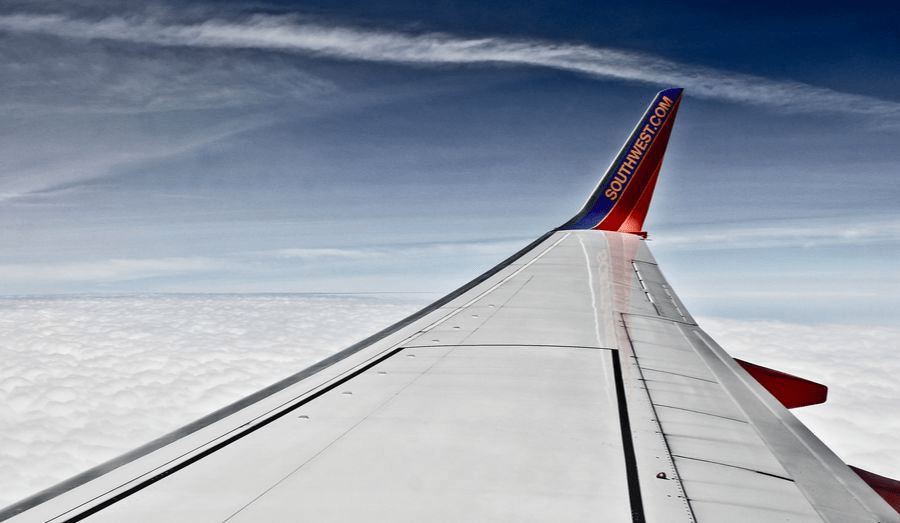 Since neither Southwest or Chase agreed to resolve David's issue, we spoke to rewards expert Zach Honig, editor for the 
The Points Guy
 site, who has repeatedly covered the
using Chase/Southwest bonus points to earn Companion Passes.
While Honig hadn't heard of a situation like David's, he has heard of issues where points are posted too late.
A quick look at
threads on Reddit
a number of consumers who ended up in the same boat as David.
In one case, a Rapid Rewards member says he and his wife accidentally hit the minimum one day too early on one of their cards.
"The statement date is the 24th and the new statement came in on the 27th," he says. "The 50,000 bonus was credited to the Southwest account on Dec. 31."
Another poster tells a story of Southwest posting his bonus points before he actually reached the $2,000 spending limit.
"I made purchases totaling $1,900 on Premier, and $1,980 on Plus by end of November," he explains. "There was $70 of fraud on the Plus card in October, and when I noticed the bonus had posted to my Southwest account early in December, I thought that was the reason why and fought with Chase and Southwest [reps] on the phone for many hours."
At this point, the traveler says the reps confirmed that if an account is "close" to meeting the minimum spend threshold for sign-up bonuses, they may elect to post the points to your account early.
"I was not able to get the [reps] to tell me what spend is 'close enough,' nor would they reverse or delay the posting or do anything to help my situation, as several others in this sub also found out," he wrote on reddit, noting that his bonuses have also now posted in two different years.
"There's no rhyme or reason for when points post," Honig tells Consumerist. "They won't guarantee them. It seems like the timing just didn't work out for David."
So if you're going to try to maximize your time with a Southwest Companion Pass, don't leave it to the whims of the point-processors at the bank or the airline. Instead, just make sure you don't get near that rewards threshold until the first of the new year. While it's not the full two years, 21 or 22 months of a Companion Pass is better than none.
Editor's Note: This article originally appeared on Consumerist.