Acknowledging that some Uber customers are using their account to hail rides for people other than themselves, the ride-sharing service has announced a "Family Profile" option that lets multiple Uber passengers bill to the same credit card.
The service, which launched today in Atlanta, Dallas, and Phoenix, allows Uber users to add up to 10 riders to their account and share one payment method.
Under the program, the organizer of the Family Profile must go to the "settings" section of the Uber app, select "Add a Family Profile" and select contacts to add.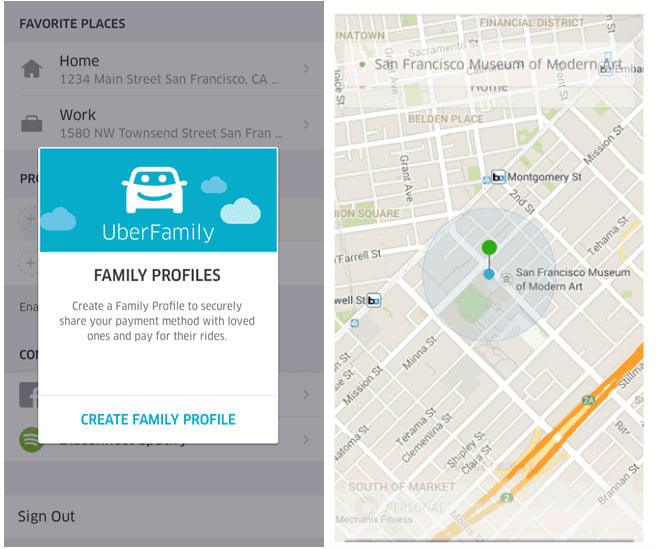 Once a chosen contact accepts the invitation, they can begin requesting rides from their own phone using the Family Profile as their payment method.
The cost of the trip will automatically be billed to the Family Profile and the organizer will receive a receipt for every ride, the company says.
The ride-hailing company says the new profile option was created after receiving frequent requests from passengers to find a way to pay for family and friends' rides.
While the feature has "family" in its name, Uber says it's up to the user to determine what that means: from employers paying for employees' rides to children assisting elderly parents in keeping their independence.
Uber doesn't address whether or not the new profile allows any wiggle room for parents to use the service to shuttle their youngsters from one place to another. Last year, parents reported turning to the on-demand car service as a cheaper and more secure way to get their children to school, even though it's against the company's own rules.
We've reached out to the company for comment and will update this post when we hear back.
Editor's Note: This article originally appeared on Consumerist.