Smarter: The Right Number of Credit Cards to Have How many credit cards is too many credit cards? I currently have two, but in a recent CR Instagram poll, most people said they had four or more. 
This week I'm discussing whether it's okay to have multiple credit cards and what's the best way to manage them. Also in this issue: a flight with an impossible boarding time, a showdown between a door lock and a drill, and the answer to "Should people try parasite cleanses?" Just asking for a friend.
THE BIG STORY
'How Many Credit Cards Should You Have?'
More than anything else, credit cards have always seemed to be a symbol of adulthood to me, a sign of "You made it. Now try not to mess this up."
And much like anything related to adulthood, credit cards fill me with the dread of fiscal responsibility. I'm often convinced that I'm doing something wrong with my credit cards. Do I have too many of them? Have I done something with them that might affect my credit score? What's the best way to manage them? Here's what experts have to say about these topics.
Is it okay to have multiple credit cards?
Yes, and it can be a great way to maximize rewards, says Matt Schulz, chief credit analyst at Lending Tree, a company that connects potential borrowers with loan companies. For example, you could have one card that gives you extra cash back for dining and another that gives you extra cash for gas and groceries.
But if you do have multiple credit cards, it's important to keep the payment due dates in mind and always pay your bills on time, says CR money reporter Penny Wang. If you miss payments, you might get charged a late fee or your interest rates could go up.
Which option doesn't help your dehumidifier run more efficiently?
A. Freeing up space around it.
B. Keeping the windows and doors open in the room.
C. Cleaning the filter.
4.5 billion: In 2020, deliveries from Amazon, FedEx, UPS, and others emitted as much carbon dioxide as burning 4.5 billion pounds of coal (eeesh). To make your online orders a bit greener and cut down on emissions, check out a few steps you can take.
12 percent: That's the lower risk of death for people who eat about 14 ounces of fish every week compared with those who never eat fish, according to a study in the European Journal of Clinical Nu­tri­tion. And if you're looking for fish rich in health-boosting omega-3s and low in mercury, just remember the very handy acronym SMASH (salmon, Atlantic mackerel, anchovies, sardines, and herring).
36 percent: That's the percentage of Americans who plan to buy or lease an EV or are seriously considering doing so, according to CR's largest-ever nationally representative survey. If you're having a hard time deciding whether to buy a hybrid, a plug-in hybrid, or a fully electric EV for your next car, here's a detailed checklist of the pros and cons of each.
And if you already own an EV, what are the things you had to get used to your first month driving it? Share your story with me for an upcoming Smarter issue.
In this month's roundup of inexplicable signs and ads gone wrong, I present to you an impossible flight: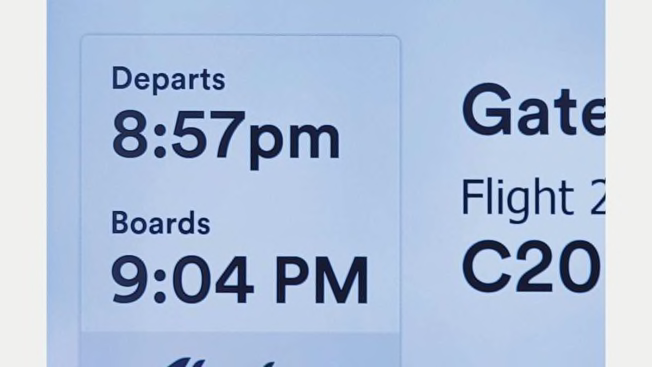 There's something just a biitttttt off about this flight's boarding time. 
And there are other goofs that our readers spotted this month, including a vending machine that really doesn't give you much of a choice and a bike tour that only billionaires will pay for.
Reader's question: 
How can I prolong the life of my iPhone charging cord and prevent it from wearing down?
Answer:
Here are a few basic things you can do, says Rich Fisco, head of electronics testing at CR.
⚡ Always plug and unplug by gripping the connector, not the cable. The connection between the cord and the connector is a potential wear spot, and pulling could break the cables inside the cord.
🦶 Don't leave the cord in a spot where it can be stepped on. 
✋ If you're not using the cable, wrap it gently around the size of your hand. If you wrap it too tightly in a small circle, you might put a strain on the junction between the cable and the connector. And if you tie the cord into a knot, you risk breaking the cable inside.
If you want to ensure the longevity of your other electronics, here's our advice on how to prolong the life of your smartphone and your laptop's battery.
This door lock looks secure, but how well is it going to fare against a drill, one of the tools a burglar might use to break into your home?
THE (SLIGHTLY) SHORT ANSWER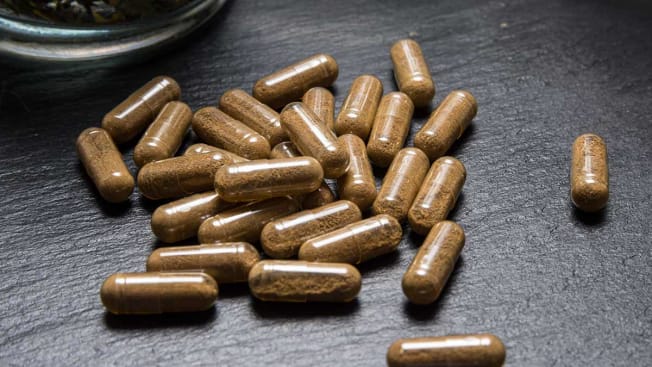 Is a parasite cleanse worth trying? Nope, and you're almost literally flushing your money down the toilet if you try it out. Here's why.
The answer is B. To get the most out of your dehumidifier, you should close all windows and doors instead of opening them, because dehumidifiers work most efficiently in an enclosed space. 
Cleaning the filter regularly also helps improve the dehumidifier's efficiency, as does freeing up space around the device so that air can flow freely in and out of it. And if you need a dehumidifier, these are the top three that performed the best in CR's tests.
"Drill, meet door lock. Door lock, meet drill."