When you shop through retailer links on our site, we may earn affiliate commissions. 100% of the fees we collect are used to support our nonprofit mission.
Learn more.
With the disclosure that 482,000 Volkswagen diesel-powered TDI vehicles have a software cheat to circumvent emissions standards, many VW owners are worried about being left in legal limbo in terms of registering and selling their own Volkswagen diesel.
This is especially true in California, where the California Air Resources Board rules over emissions law.
Some good news, for now: CARB will not, for the moment, take action against owners or their cars when it comes time to register or sell their Volkswagen diesel.
"There should be no impact at this point, because the investigation is ongoing," CARB spokesman David Clegern told Consumer Reports.
Once the official recall is issued, however, the clock will begin ticking for California owners.
"Six months after the launch of a recall, the manufacturer must supply the VINs from those owners who have not had the recall completed," Clegern said. "These names are flagged by DMV, and owners are not allowed to register their vehicle until the recall is performed. The manufacturer will provide monthly updates to CARB for one year updating those owner that have received the recall repair."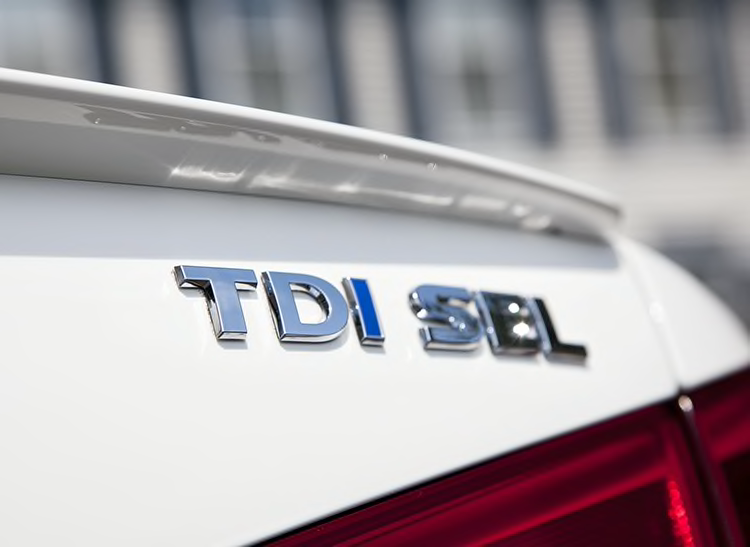 Owners might be tempted to launder the title by moving the car to another state. No dice, says CARB.
"Some vehicles leave the state, but if the vehicle was to return, the owner would have to have the recall performed before registration takes place," Clegern said.
"This program has been very successful in ensuring owners receive the recall fix and we have shown the repair rate to reach a 93-plus percent repair rate," he continued. "Our priority is to get the vehicles into compliance."
Meanwhile, wholesale auctions are taking a wait-and-see attitude toward selling VW used TDIs. Until updated performance and fuel economy data comes from repaired cars, the resale value of these Volkswagen diesels is uncertain.
According to a Consumer Reports analysis of listing trends, wholesale auctioneer Manheim typically sells about 50 used TDIs per week, among those models involved in the emissions debacle, with about 70 such cars listed for 'upcoming auction.' However, Manheim's most recent numbers are 15 cars sold and 11 cars listed.
"This move comes from 'price protection' standpoint," said Consumer Reports Auto Analyst Seung Min Yu. "All the leasing companies and dealers are withdrawing their TDI cars."