When you shop through retailer links on our site, we may earn affiliate commissions. 100% of the fees we collect are used to support our nonprofit mission.
Learn more.
Know It All
A quiz about Consumer Reports.
Question: Consumer Reports is supported by 7.6 million subscribers today. How many subscribers did we start with in May 1936 when we mailed our first issue of the magazine?
A. 100,000
B. 54,000
C. 10,000
D. 4,000
Answer: D. Consumer Reports' circulation in 1936 was a little more than 4,000 (link). By 1946 it was 100,000.
Question: In 1953, CR's first annual auto issue covered 50 cars. How many vehicles will Consumer Reports rate in 2015?
A. 180
B. 220
C. 280
D. 320
Answer: C, the September 2015 Ratings and Pricing Guide provides ratings on 280 vehicles.
Question: We recommended Woolworth's Gondola Floating soap a "Best Buy" in our inaugural 1936 issue. We no longer test bar soap. Which of these other products have we stopped testing?
A. Wine
B. Television antennas
C. Tires
D. Strollers
Answer: A
Question: Consumer Reports is headquartered in Yonkers, NY (the fourth largest city in New York State). That's where we test the majority of the products we buy and rate for consumers. But some products are tested elsewhere. Those are ...
A. Lawn mowers and cars
B. Laundry detergents and washing machines
C. Coffee and cereals
D. Helmets and elliptical equipment
Answer: A. We test all of our mowers in February in Tampa, Florida and we test about 85 cars a year at our facility in Colchester, Connecticut at a former drag-racing strip.
Question: Some products are so hazardous that we suggest consumers steer clear of the whole category. Which of these earned that caution from Consumer Reports?
A. Single-load laundry detergent pods
B. Kerosene heaters
C. Drop-side cribs
D. Three-wheel ATVs
Answer: All of the above.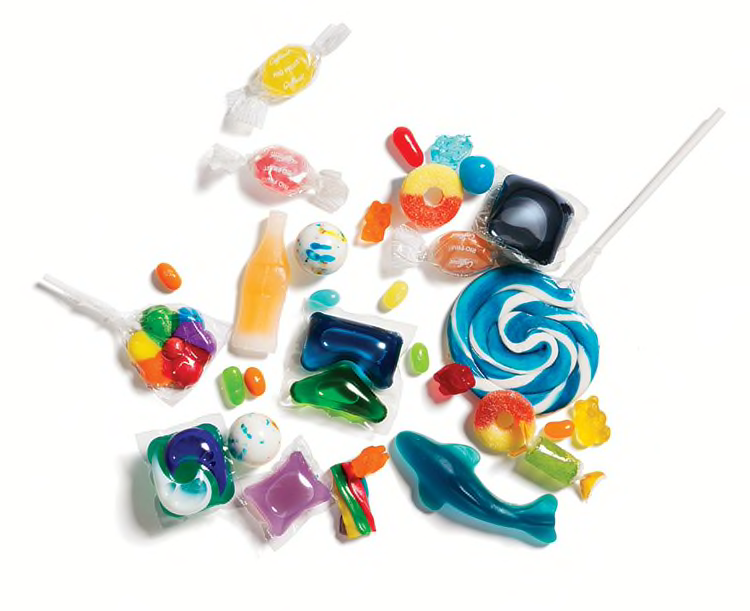 In the Field
(out and about with regulators and experts)
Liquid laundry detergent pods may be easy to use, but they look like candy and children are getting hurt. Nearly half of the almost 11,000 pod-related calls to poison control centers in 2013 involved medical treatment. After more than a year of researching the dangers, we announced that Consumer Reports won't recommend any liquid laundry detergent pod until tougher safety measures lead to a meaningful drop in injuries.
Consumer Reports has been active on the committee of a multi-stakeholder effort to set voluntary safety standards for these pods. Working with affected consumers, allied groups, and regulators, we pushed for the strongest possible standards to improve packaging, labeling, and the safety of the product itself, while also helping develop a federal bill to address the problem if industry does not. Those efforts turned relatively weak initial proposals into the final standards approved on September 15, which represent a very positive step toward reducing the danger to kids. Nevertheless, to verify that the standards work, we're leading a multi-stakeholder committee that will monitor injury rates. If we don't see a decline in injuries, we'll push for stronger industry action or regulatory and/or legislative federal remedies. We'll continue to hold our "recommended" check mark as long as is necessary to keep kids safe, and will also continue to educate consumers about the dangers of this product.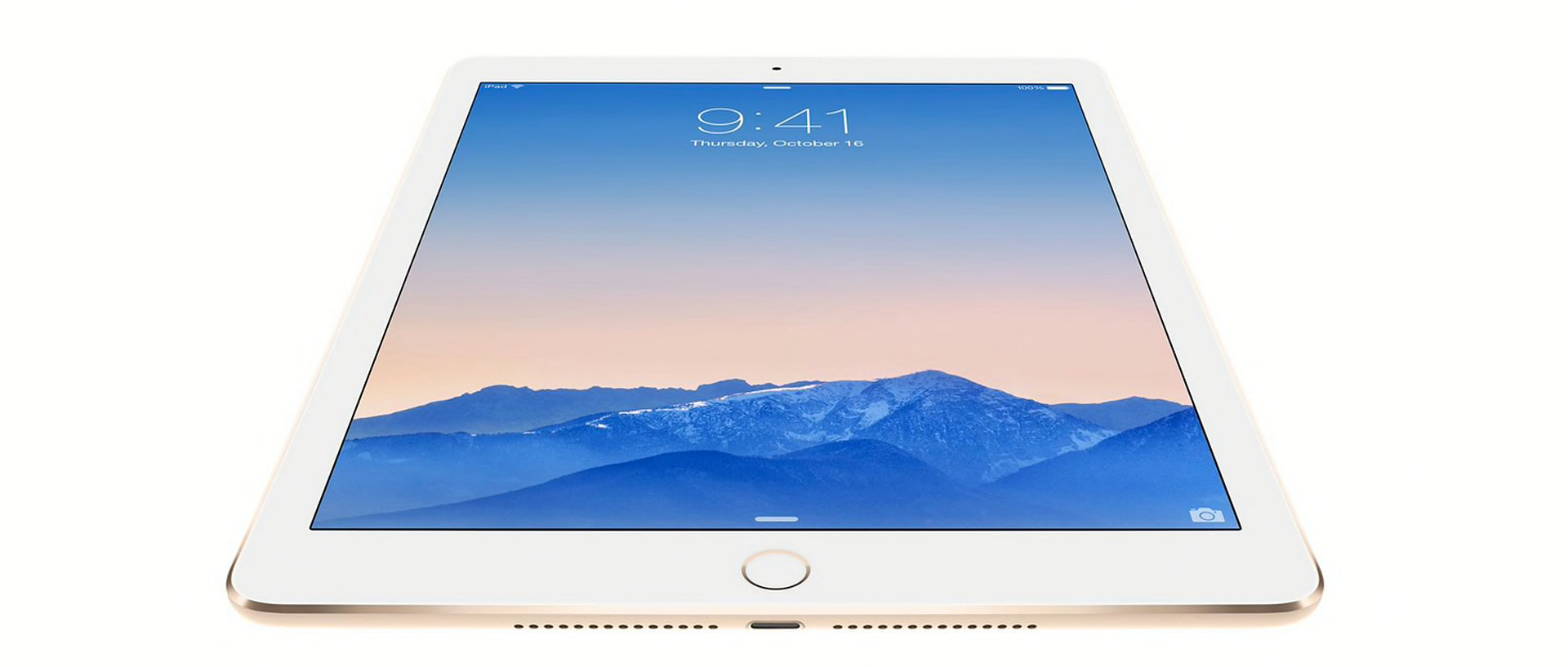 What would you tell your family to buy?
Some favorite items from CR staff
Life can get pretty hectic. Your phone rings, you're late for work, and you left the iron on downstairs, next to the rumpled shirts. An iron with automatic shutoff is a must. It turns off the iron in about a minute when it's motionless and on its side or when the soleplate is on a surface. When the iron is upright and in its usual resting position, auto shutoff is triggered after 8 to 15 minutes. Most new irons—even inexpensive ones—have it, but several we tested don't. I tell my friends and family that other features are nice; this one could be a lifesaver. - Kimberly Janeway, associate editor, Home
I'd tell my friends and family to get an iPad, particularly the iPad Mini 3. There are so many things you can do with a tablet, and I still like the Apple App Store best. The display is beautiful, so it's great for watching movies or looking at pictures. You can get a 16GB model for $400 (if you want the larger screen, spend an extra $100 and get the iPad Air 2). Get the Wi-Fi version; most people don't need to use a tablet out of range of a wireless connection. - Donna Tapellini, senior editor, Electronics
Upright vacuums are getting larger and heavier and we get a lot of complaints about how they handle. If you're not wedded to a particular type it would be best to get a canister vacuum. Kenmore vacuums generally perform very well in our tests, and the Kenmore Elite 21814 is reasonably priced at $500. It has all the bells and whistles, including a manual carpet pile-height adjustment, suction control for drapes, a brush on/off switch for bare floors, and a retractable cord. If you must have an upright, the $350 Kenmore Elite 31150 bagged model is a top performer. - Dave Trezza, senior test project leader, Home Improvement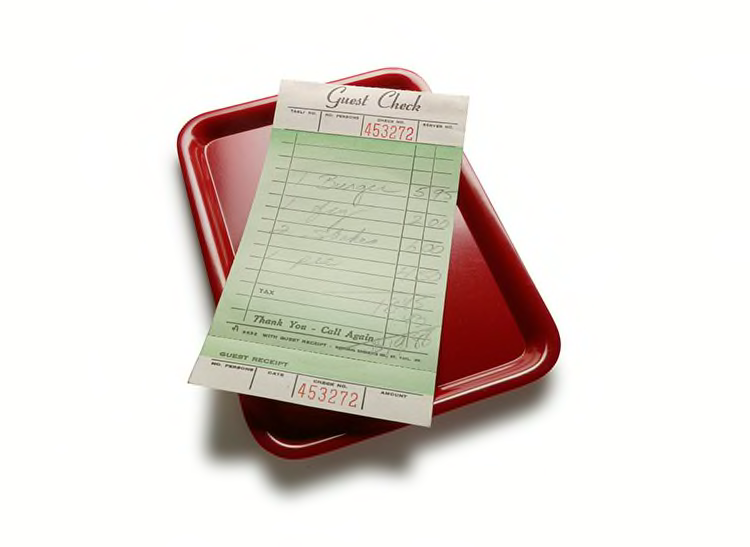 Watch this!
Americans are paying more out of pocket for medical care than ever before—and being socked with surprise charges. Would you stand for that when buying anything else? Say, a pizza? Here's Consumer Reports' humorous take on what would happen if pizza checks were like health care bills. Click below to watch.