When you shop through retailer links on our site, we may earn affiliate commissions. 100% of the fees we collect are used to support our nonprofit mission.
Learn more.
What We've Been Testing
Some items we recently bought:
Colombian coffee - 141 packages
Stick vacs - 32
Laptops - 26
Mattresses - 23
Know It All
We asked our staff: What would you tell your friends and family to buy?
I tell a lot of my friends to buy the Mazda CX-5. Some have even listened. Here's why: Small SUVs tend to be boring, practical boxes. The CX-5 is responsible—very fuel-efficient, plenty of room, super-reliable, strong crash test results—while also being sporty and fun to drive. (Tom Mutchler, Senior Auto Engineer)
Buy one of CR's Best Buy LED light bulbs. LED bulb performance and cost are at the point where it doesn't make sense to consider any other type of bulb. They perform similarly to traditional incandescent bulbs; they turn on instantly and can be used anywhere. Even better, they use approximately 80 percent less electricity. (John Banta, Senior Project Leader, Home Improvement)
When shopping, I like to check out how well the mattress conforms to my body when I lie on it. On my back, does the lumbar area have too little—or too much—support? Take your time trying out mattresses; at least 10 minutes, and more if it's memory foam. Also don't fall for the hype behind advertised firmness levels; they aren't consistent from one manufacturer to the next. (Chris Regan, Project Leader, Home Improvement)
There are some pantry favorites that have stood the test of time, and we still stock our own cupboards with them. O-Live & Co Extra Virgin Olive Oil (complex, very fresh with green fruit flavors rounded by some ripe fruit flavors) and California Olive Ranch Extra Virgin Olive Oil (complex with a balance of ripe and green flavors). We also love Trader Joe's California Estate Extra Virgin Olive Oil. It is on the strong side and very fresh tasting ... lots of those green flavors rounded by some ripe fruit flavors. In addition we like Victoria Marinara Sauce. It is a balanced, fresh tasting tomato sauce with olive oil and fresh garlic flavors. We rated it Excellent. (Amy Keating, Ellen Klosz, and Maxine Siegel, Product Usability and Food)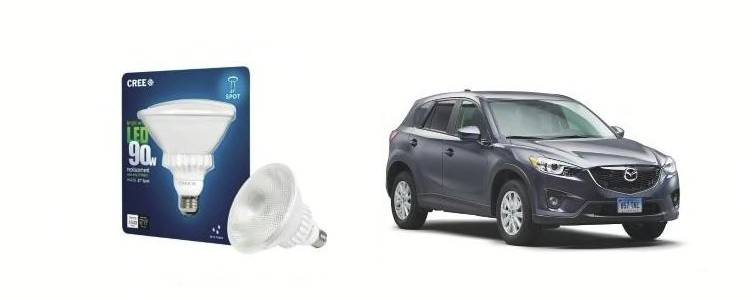 In the Field
Our experts go out and about
This March, we made our debut at the South by Southwest (SXSW) conference in Austin, TX, which captures the attention of Americans interested in technology, media, and culture. We created a pop-up lab where visitors could see firsthand how we bend, drop, hack, and otherwise put the latest tech innovations to the test. We also brought our 6-foot helmet test simulator that drops each time someone "likes" us on Facebook. In addition, we hosted a health panel, "CR: What's Our Health Data Worth?" that included the Chief Privacy Office from U.S. Department of Health and Human Services, Lucia Savage. The panel drew rave reviews for its incisive look at issues facing consumers in today's evolving health marketplace.